'Inventing Anna': The Real Rachel Williams Profited $300,000 From Her Book Deal
While watching Inventing Anna on Netflix, viewers want to know more about the real Rachel DeLoache Williams (Katie Lowes) and how much she profited from selling her story. It's easy to assume that Shondaland and Netflix added creative details for dramatic purposes. However, Shonda Rhimes accurately portrays New York grifter Anna Sorokin (portrayed by Julia Garner), journalist Vivian Kent (Anna Chlumsky), and Kacy Duke (Laverne Cox). From many accounts, the real-life Rachel Williams' now has many facts about her life in a Netflix series as well.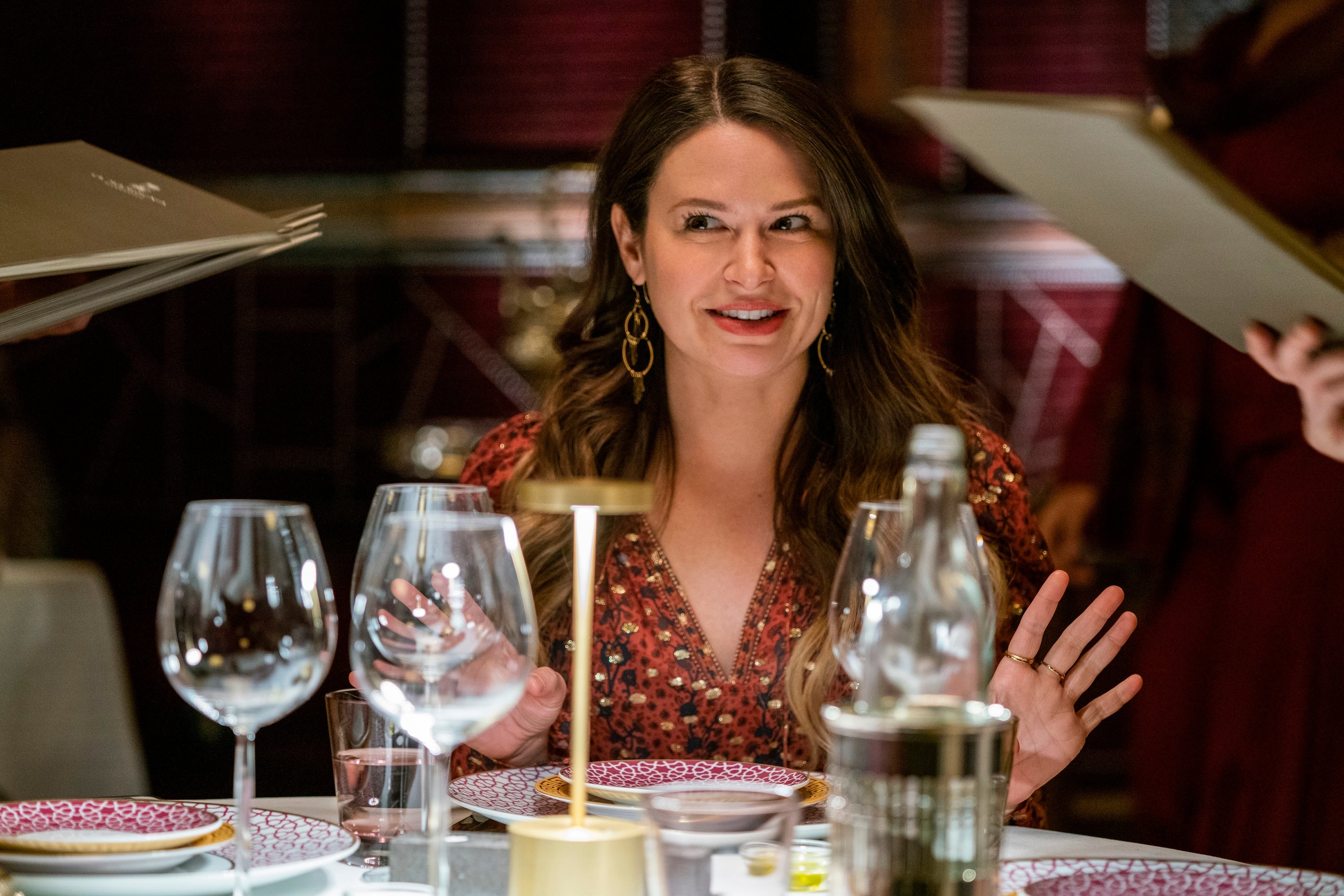 'Inventing Anna': The real-life Rachel DeLoache Williams sold her story to three different outlets
As portrayed in Inventing Anna, Delvey charged $62,000 to Williams' credit cards while on a trip to Marrakesh, Morocco. However, the small amount is nothing compared to what Williams made for selling the story of her trip. In Inventing Anna Episode 9, Anna's lawyer, Todd Spodek (Arian Moayed), reveals to the court that Williams sold her story to Vanity Fair for $1200. He adds that she signed a book deal for $300,000 and a TV deal for $330,000. The total amount Spodek explains Williams could make from her Anna sob story is roughly $630,000, and he's not wrong.
"This whole story is completely true, except for all the parts that are totally made up," the Netflix series warns.
However, the part about Williams profiting off of her Anna Delvey story is entirely accurate, down to the amount she stands to make. The credit card companies forgave Williams' charges, and according to Insider, Simon & Schuster paid her $300,000 for her book deal. In her book, My Friend Anna, Williams details the Marrakesh trip and how Delvey scammed her. The outlet also reported that HBO paid Williams $35,000 to create a project with Lena Dunham. She could make another $300,000 if the HBO project is produced.
Rachel DeLoache Williams lied to the real-life personal trainer, Kacy Duke
In an interview with Entertainment Tonight, Duke admitted that Williams "was a victim like the rest of us." However, the lies that came out during Anna Delvey's trial bother Duke the most. 
"When I was, you know, having to go to court — and I went to court to support Rachel — and to see and to hear all the things that I didn't know was going on, it was pretty hurtful," Duke admitted.
As portrayed in Inventing Anna, Duke went to court to support Rachel, not Anna.
"But I'm a little mixed because I wish [Williams] would have been honest with me about getting the book deal, getting the HBO deal, all that stuff," Duke told the outlet. "Because I took off work and a lot of money to be supportive to her in court, which I don't regret. But I wish that she would have been a little more honest with me." 
Rachel Williams believes that 'Inventing Anna' is a 'dangerous distortion'
Williams profited from her side of the Anna Delvey story. However, she's outraged that Netflix paid Sorokin to create Inventing Anna. (Although Netflix paid Sorokin $320,000, it went straight to the banks for restitution and legal fees).
"I think promoting this whole narrative and celebrating a sociopathic, narcissistic, proven criminal is wrong," Williams explained to Vanity Fair. "Having had a front-row seat to [Anna's life] for far too long, I've studied the way a con works more than anybody needs to. You watch the spectacle, but you're not paying attention to what's being marketed."
Although Kacy Duke and Neff Davis believe their characters are accurately portrayed in Inventing Anna, Williams disagrees. 
The HBO adaptation of Rachel Williams story about Anna Delvey expired
Although Lena Dunham and HBO did pay Williams $35,000 to option her Vanity Fair story, it is not "currently in development." In an FAQ on Williams's website, she notes that the option for the project "has since expired." As of February 2022, there is no HBO project in development with Williams.