'Inventing Anna': Shonda Rhimes Whole Perspective on Anna Sorokin Changed While Writing the Netflix Series
Netflix and Shonda Rhimes developed Inventing Anna about a convicted fraudster, but the Shondaland creator couldn't help but "admire" Anna Sorokin after researching the true crime. From 2013 to 2017, Anna Sorkin posed as the fictional German heiress worth $60 million — Anna Delvey. Although she defrauded hotels, banks, and the social elite of New York for years, the law finally caught up to her in 2017. Anna Sorokin's life is told in the upcoming Inventing Anna Netflix series starring Julia Garner.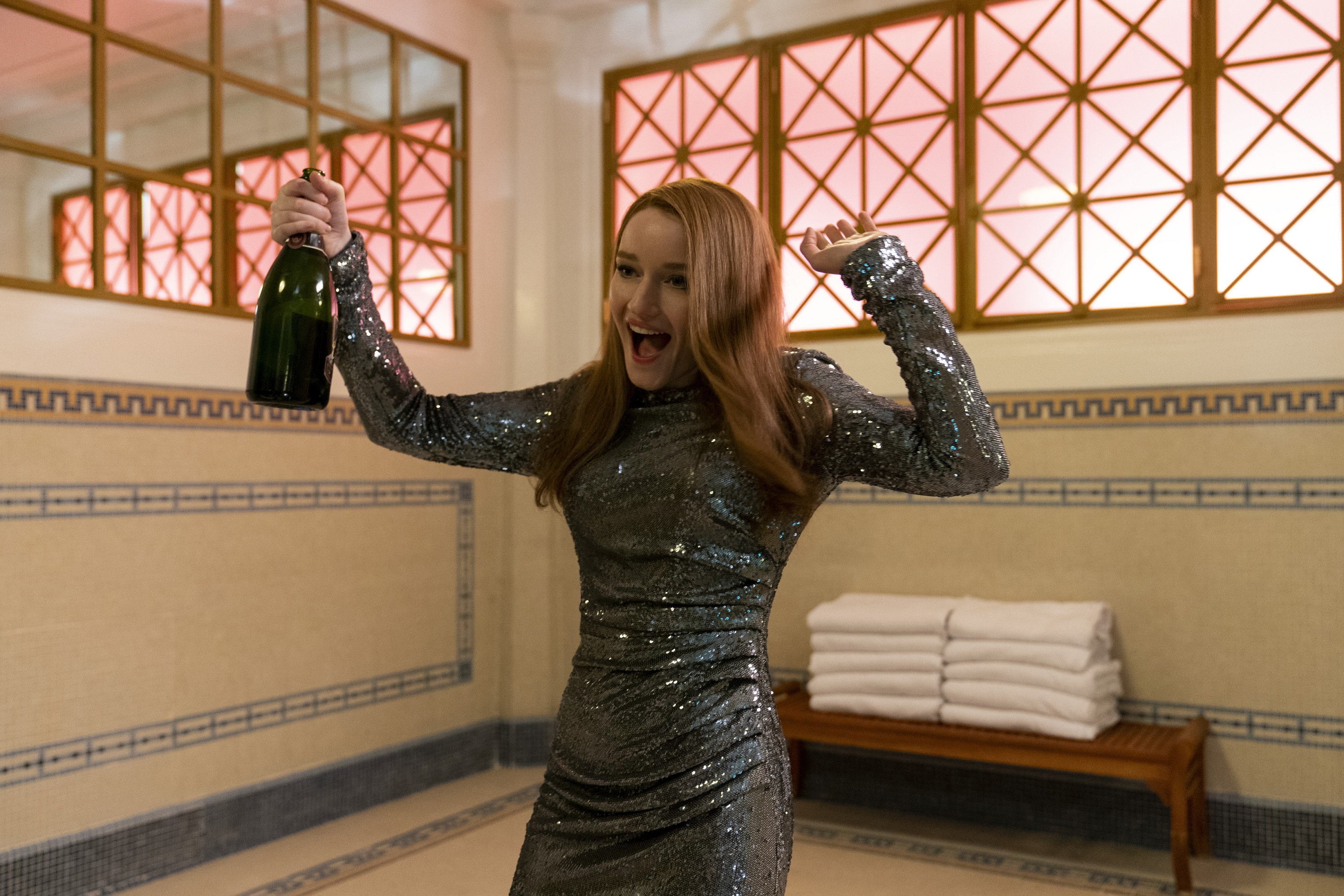 'Inventing Anna': A New York Magazine article inspired Shonda Rhimes to write the series
An entire series of eight books inspired Shonda Rhimes Netflix series Bridgerton. Still, it was one New York Magazine article that made the producer suddenly stop her workout to make some phone calls about the potential limited series. 
"I was running on a treadmill when I read the article in New York Magazine about Anna Delvey, and I remember literally jumping off of the treadmill and calling my office," she told Netflix. "I really felt like I hadn't felt that excitement of a story that I wanted to tell and knew exactly how I wanted to tell it in a really long time."
Jessica Pressler wrote the article, "How Anna Delvey Tricked New York's Party People," in May 2018. The story is intriguing. It begins with a hotel concierge at the 11 Hotel, Neffatari Davis, who goes by "Neff." She told the reporter how the staff at the hotel became so accustomed to Delvey dropping a crisp $100 bill whenever she spoke to one of them that they fought over who brought her packages to her door. 
Shonda Rhimes didn't think she would like Anna Sorokin
After reading the New York Magazine Article on Anna Sorokin, Shonda Rhimes didn't have a great impression. Sorokin doesn't sound very nice. She convinced friends to rent cars for her, buy her first-class plane tickets, and interrupted one friend's date to crash at her place. Many people the reporter spoke to in order to write the article described how rude Sorokin was. She rang up $30,000 in charges at hotels and skipped out on the bill.
"I started off feeling that Anna was going to be somebody that I had some disdain for," Rhimes recalled to Netflix. "And what ended up happening is the more research I did, the more I read about her, the more I read her writings, the more I got to know Anna through the eyes of the other people, the more I could stand in her shoes a little bit and understand her as a person and try to build empathy for her."
Rhimes did not expect to like Sorokin as much as she did while writing the drama. 
"I mean, there is no character that I have ever written that I don't have empathy for," Rhimes added. "But I also grew to admire her a lot in a way that I just didn't expect."
How do I watch Shonda Rhimes' Inventing Anna'?
Julia Garner's new show, Inventing Anna, premieres exclusively on Netflix on Feb. 1, 2022. Viewers can stream all nine one-hour long episodes with a Netflix subscription or free trial. The series is a Netflix original and won't be available on any other streaming service.