'Inventing Anna': How to Watch Julia Garner's New Show & Everything We Know About It
Julia Garner stars as Anna Sorokin (aka Anna Delvey) in a new Netflix show, 'Inventing Anna.' Find out everything you need to know about the new series.
So, you've finished your Ozark Season 4 Part 1 binge-watch on Netflix, and you're ready for the new Julia Garner show everyone keeps talking about. Garner's new role shares similarities with her Ruth Langmore role; Ozark fans won't be disappointed. Here's everything you need to know about Inventing Anna.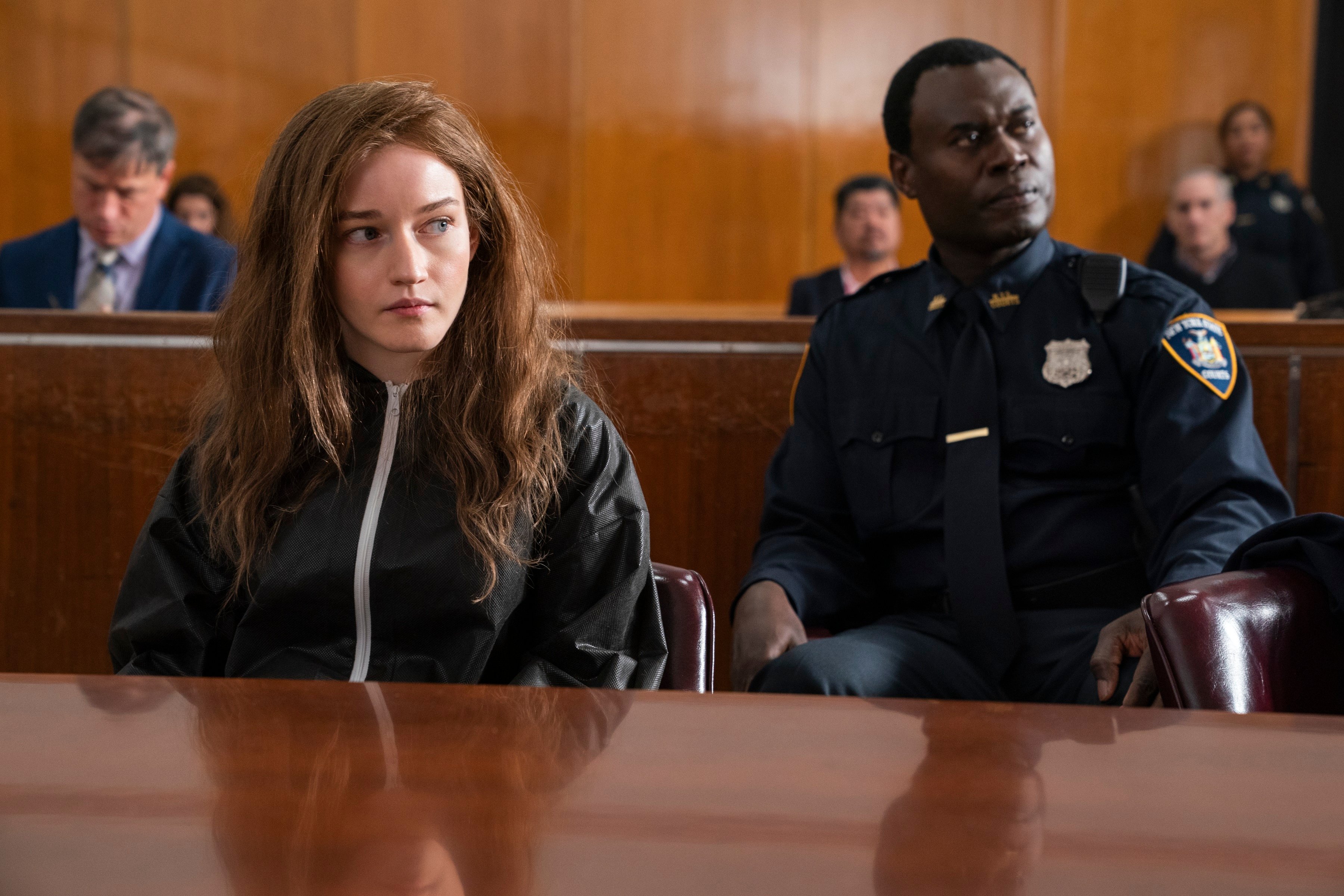 What new show is Julia Garner in?
After starring in Netflix's Ozark Season 4 Part 1, Julia Garner stars in a new show, Inventing Anna. The nine-part miniseries, created and produced by Shonda Rhimes and Betsy Beers, details the fraud of Anna Sorokin. Garner portrays the Russian born-German fraudster who committed fraud in New York City from 2013 to 2017. 
How do I watch 'Inventing Anna' with Julia Garner?
Julia Garner's new show, Inventing Anna, premieres exclusively on Netflix on Feb. 11, 2022. Viewers can stream all nine one-hour long episodes with a Netflix subscription or free trial. The series is a Netflix original and won't be available on any other streaming service.
Is 'Inventing Anna' a true story?
Yes, Inventing Anna portrays the true story of Anna Sorokin's "fake it til you make it" life in New York City in 2013. At 22, she pretended to be a wealthy German heiress, using the name Anna Delvey to defraud banks, hotels, and wealthy individuals. Julia Garner perfected her accent to become Anna in the new show on Netflix.
"Anna committed real white-collar felonies while posing as a socialite in an attempt to steal millions of dollars," an attorney tells a judge in the Inventing Anna Netflix trailer.
She invented the idea of the "Anna Delvey Foundation" to lure wealthy members of New York City's social scene into investing in her private members' club and art foundation. When her foundation idea did not attract investors, she attempted to secure loans from City National Bank and Fortress Investment Group. A grand jury found Sorokin guilty of grand larceny and theft of services in 2019. 
How much did Netflix pay Anna Delvey?
Netflix reportedly paid Anna Sorokin $320,000 for the rights to adapt her story into the 9-part TV series. Insider reported that she used the money to pay $199,000 of restitution to her defrauded banks. She used another $24,000 to pay state fines to New York. Sorokin also paid $75,000 in attorney fees, and she will pay more once her case concludes. According to the outlet, Sorokin won't have much left from the Netflix payout after all of her fees are paid. 
Additionally, at this time, she is still detained in Orange County's prison in upstate New York by Immigration and Customs Enforcement (ICE). She's currently awaiting a decision on her possible deportation back to Germany for overstaying her visa in the United States.
Julia Garner appears in the new Netflix show, Inventing Anna, on Feb. 11, 2022.