'Ip Man 4: The Finale' Villain Scott Adkins Reveals One Big Change in His Fight with Donnie Yen
Ip Man 4: The Finale concludes the saga of legendary martial arts master Ip Man (Donnie Yen). Though the subject of many films, the Donnie Yen series has followed Ip Man from World War II to '60s San Francisco in the finale, with appearances by his famous student Bruce Lee along the way. In Ip Man 4, Ip Man faces American karate master Barton Geddes (Scott Adkins).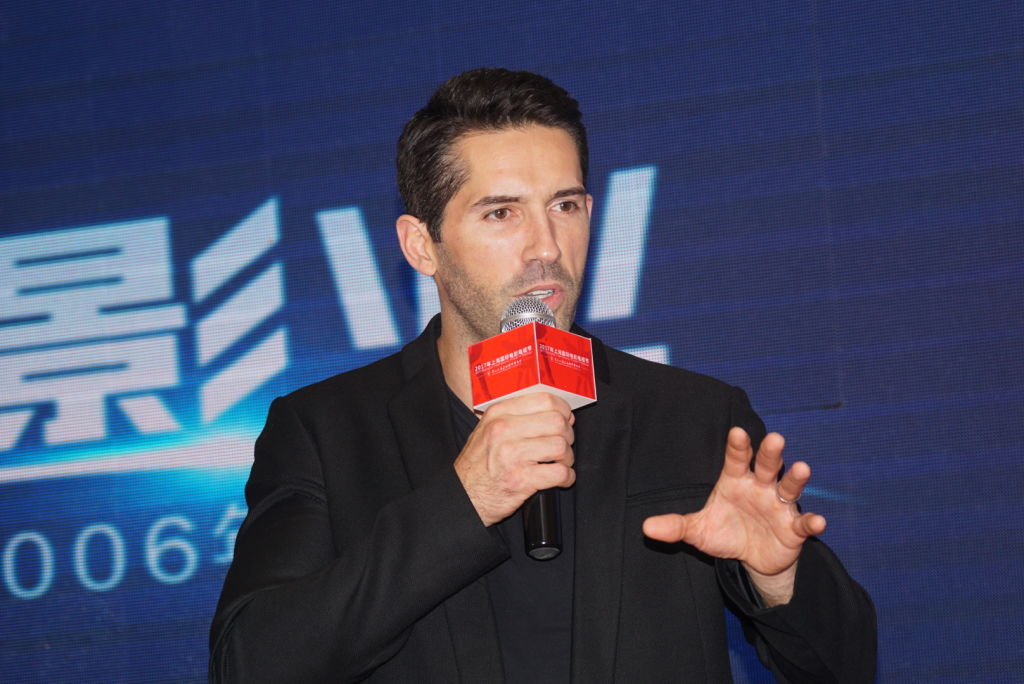 The film culminates in a fight scene between martial artists Yen and Adkins. Adkins spoke with Showbiz Cheat Sheet by phone on December 18 about his villain role. He said that big fight scene was in flux right up until they filmed it. Ip Man 4: The Finale is now playing in theaters.
Donnie Yen requested Scott Adkins for 'Ip Man 4: The Finale'
Donnie Yen wanted his Ip Man saga to end with a bang, so he made a special request for Scott Adkins to play his opponent. Adkins, who's been an opponent to Jason Bourne, Jackie Chan, Jean-Claude Van Damme and Jason Statham, was up to the challenge.
"I believe Donnie Yen asked for me," Adkins said. "He said to the production, 'Get Scott Adkins for this role.' So they did and I was happy to oblige. It means a lot to me that he specifically asked for me."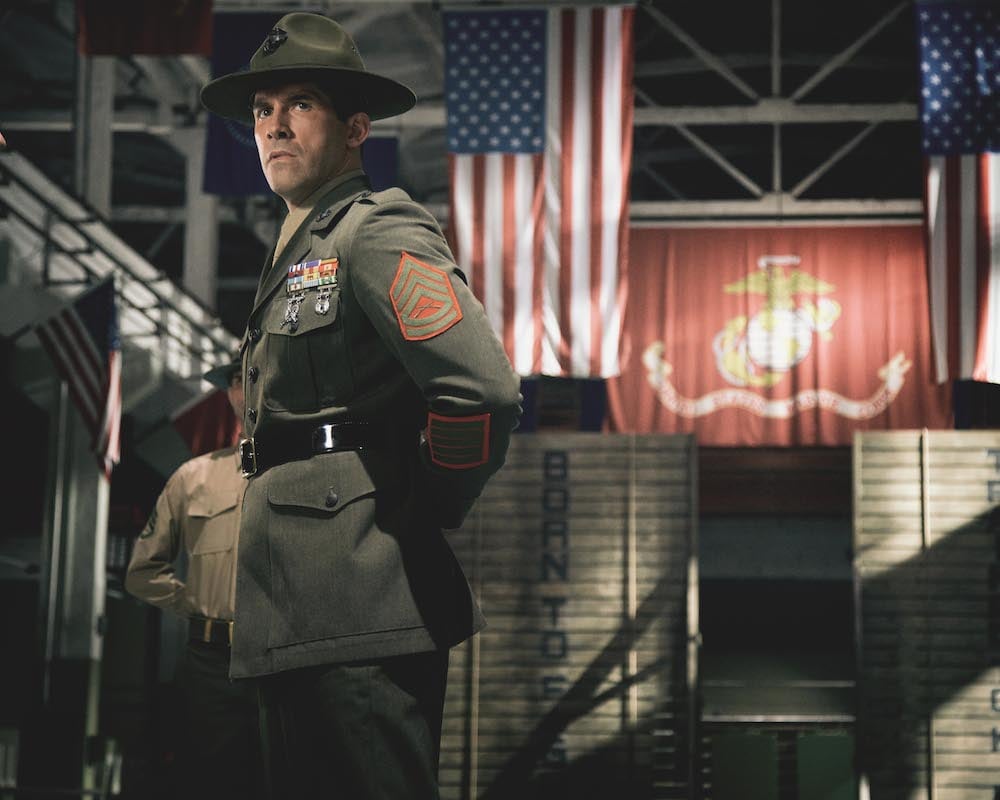 Barton Geddes wants nothing more than to defeat Ip Man, but in real life there is mutual respect between Scott Adkins and Donnie Yen.
"I'm a huge fan of Donnie Yen, always have been, for a long, long time," Adkins said. "He's one of the best to ever do it. Actually, he was the last person on the bucket list, the wish list of people to work with so being able to do that was perfect really. I've worked with everyone else and he specifically asked for me. I'm a big fan of the franchise so I was very, very happy to oblige."
They spent this long filming Ip Man's fight with Barton Geddes
Scott Adkins said they spent seven days filming the final fight of Ip Man 4: The Finale. The reason it took so long was they didn't just rehearse and perform the choreography. They completely redesigned it.
"The interesting thing is that Hong Kong Chinese movies, you don't really know the fight that you're going to do," Adkins said. "It's very on the spot. Even though we spent a long time rehearsing the fight sequence and putting it on tape, we ended up doing something completely different."
That meant both training and learning on the fly.
"Most of the time you're being shown something immediately before you do it," Adkins said. "So you've got to be on your toes and ready. You have a quick rehearsal period and then you're doing it 100% with some of the best guys that have ever done it like Donnie Yen."
One part of the fight took 30 takes
When Scott Adkins and Donnie Yen learn the fight, they don't just perform it once. They do it again and again for multiple takes and different angles.
"So it's an ongoing process but they do have the luxury of time," Adkins said. "So you just do it until you get it. I do believe that we did something like as close to 30 takes on one of the segments so it was a hard day at the office but very rewarding when you see the end results."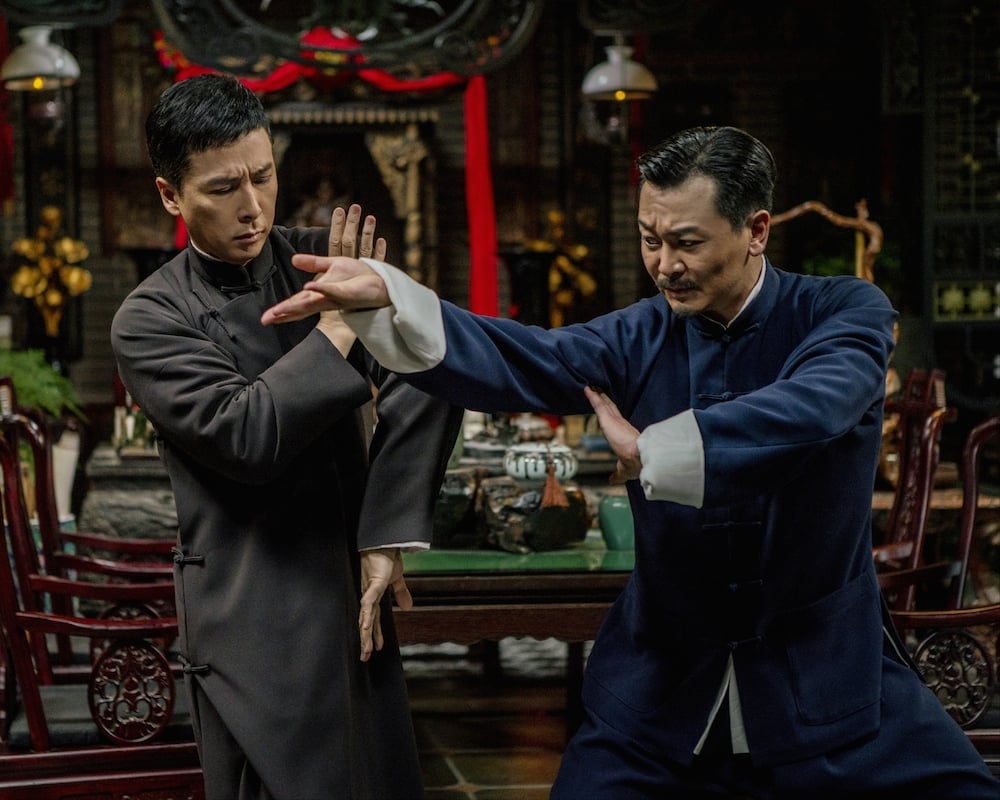 After a week of filming that fight with Ip Man, Adkins didn't remember the specific sequence, only that there was one he had to repeat for 30 takes.
"I can't remember now but there was definitely one bit that took ages," he said. "[Choreographer] Yuen Woo-Ping, he has very high standards so it has to be perfect and he won't move on to the next section until he's got it as close to perfect as he can get it. It's definitely a hard day at the office."