Ireland Baldwin Comments on Kim Kardashian and Kanye West's Drama, Recalls Her Own Parents' 'Brutally Humiliating' Divorce
Kim Kardashian and Kanye West have been embroiled in a custody battle. Alec Baldwin's daughter, Ireland Baldwin, recently chimed in as a child whose parents had a public divorce.
Kim Kardashian West filed for divorce from Kanye West in early 2021. The couple has since been engaging in a public battle concerning their children.
Recently, Ireland Baldwin—who is the daughter of Alec Baldwin and his ex-wife, Kim Basinger—decided to comment on the situation. She shared some perspectives from a person whose parents went through a "brutally humiliating" public divorce.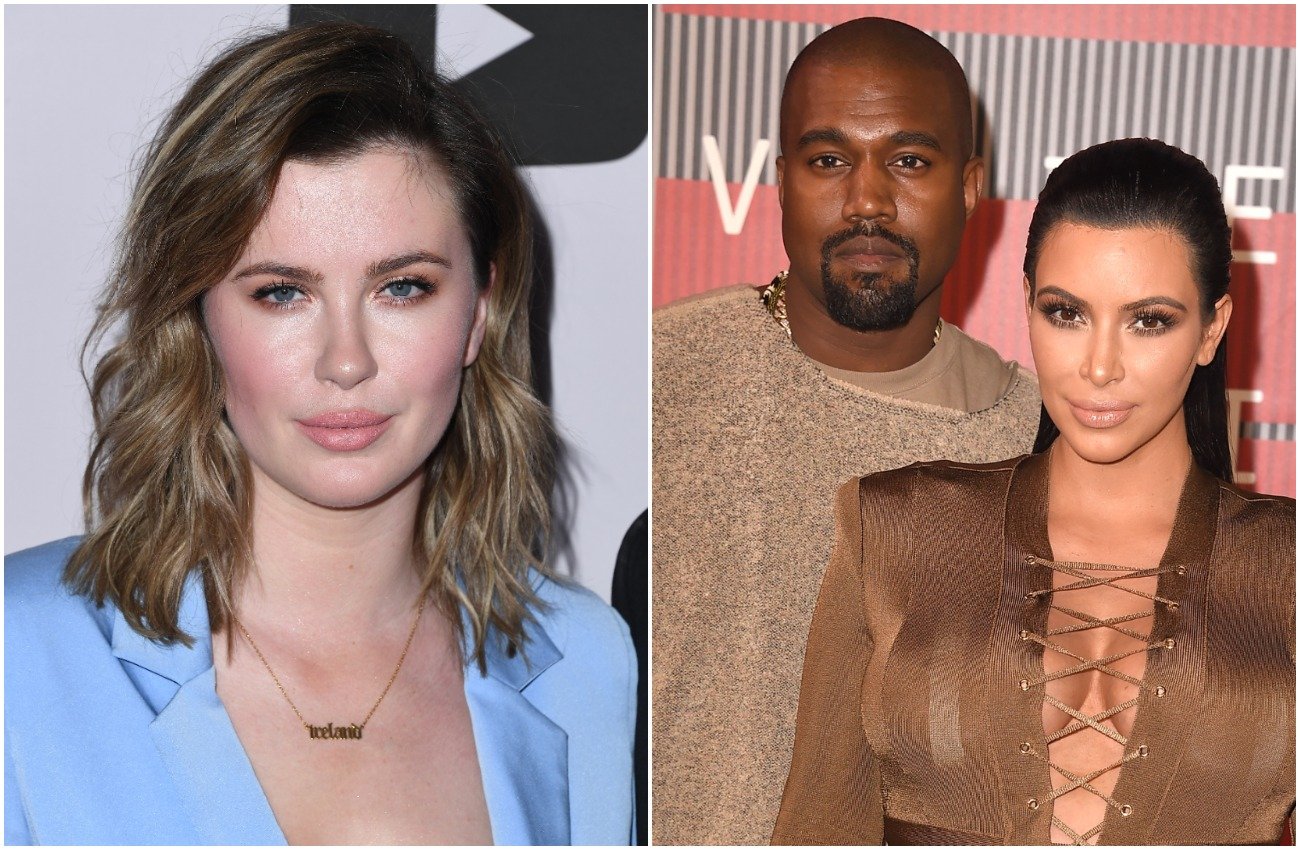 Kanye West has been criticizing Kim Kardashian West on Instagram
According to CNN, On Feb. 4, West took to Instagram to express his disapproval of his oldest daughter, 8-year-old North, being on TikTok. 
"Since this is my first divorce I need to know what I should do about my daughter being put on TikTok against my will," the rap mogul said in the caption along with a screenshot of a video North posted. 
Kardashian West, who has been largely quiet throughout the divorce, fired back with a statement that explained her side of the situation.
"Kanye's constant attacks on me in interviews and on social media is actually more hurtful than any TikTok North might create," she wrote. "As the parent who is the main provider and caregiver for our children, I am doing my best to protect our daughter while also allowing her to express her creativity in the medium that she wishes with adult supervision — because it brings her so much happiness."
Kardashian West added, "Divorce is difficult enough on our children and Kanye's obsession with trying to control and manipulate our situation so negatively and publicly is only causing further pain for all."
However, despite Kardashian West's plea to settle these matters privately, West continued to make posts criticizing her on Instagram.
These events also came after West publicly called out Kardashian West for not inviting him to a birthday celebration for their daughter Chicago. He also accused Kardashian West of trying to "kidnap my daughter."
Ireland Baldwin comments on the drama, recalls her parents' public divorce
Recently, model Ireland Baldwin decided to chime in with her thoughts on Kardashian West and West's drama.
Baldwin's parents separated in 2000 when she was 7 years old. They divorced in 2002, though their co-parenting relationship was rather rocky. In 2007, Baldwin found herself in the public eye when a voicemail Alec left her was leaked. In the voicemail, he called his daughter a "rude, thoughtless little pig."
Taking to Instagram Story on Feb. 5, Baldwin wrote, "Hi there. Child who survived a brutally humiliating, VERY public divorce and custody battle here."
She continued, writing about West's recent social media activities, "I find this post to be extremely sad. I normally don't really care about tabloid bull****. I don't know the Kardashians personally. Regardless of how you feel about Kim, she seems like a good mother. The only reason why I'm even posting this is to say thank GOD my parents didn't have social media in the midst of their divorce."
"I feel awful for North and all of the false and true headlines she's going to inevitably look up when she's older," Baldwin said. "I know how all of that hurt me and continues to till this very day. I think she's adorable on Tik Tok and should continue to express herself and BE A KID and be protected from Kanye. Sorry I said it."