Irina Shayk Is Reportedly 'So Upset' at Rumors of Her and Kanye West Breaking Up
It was recently reported in news outlets that Irina Shayk and Kanye West's romance had come to an end. However, a source reveals that this could not be further from the truth.
In early 2021, Kanye West and Kim Kardashian split after seven years of marriage. Since then, West has moved on to date model Irina Shayk.
However, it was recently reported in many news outlets that West and Shayk had ended their relationship. Yet, a source is now saying that the couple is, in fact, still together, which makes Shayk 'so upset' at the rumors.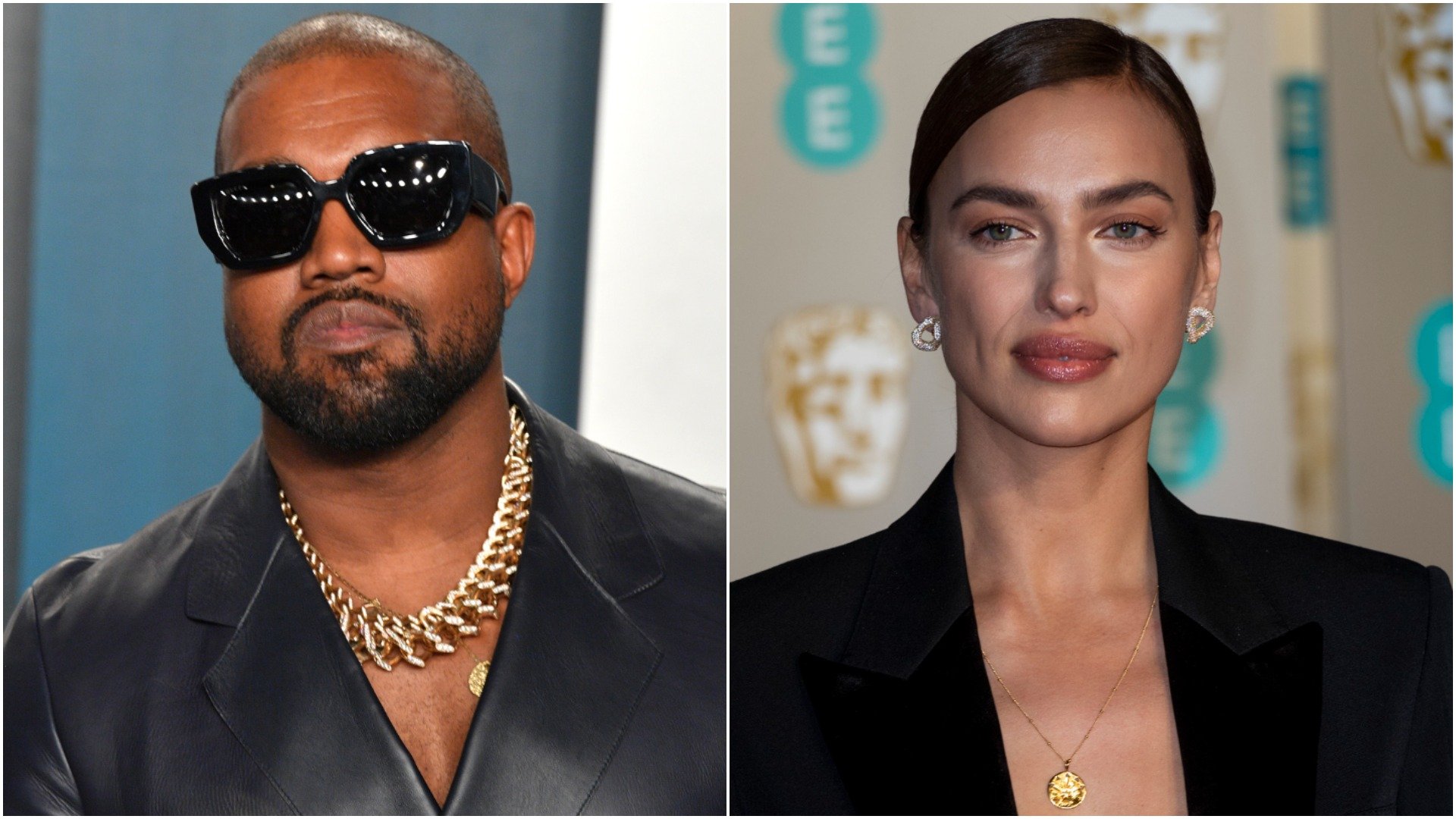 News outlets recently said Irina Shayk and Kanye West had broken up
West and Shayk first sparked romance rumors in early June. The pair were seen in France together around the time that West celebrated his 44th birthday.
However, on July 13, Page Six claimed that Shayk and West were "cooling off" their relationship and that they were never a couple in the first place.
"Sources tell Page Six that Kanye West asked Irina Shayk to go to Paris for a couture show with him, but the gorgeous model and mom turned him down," the outlet wrote before citing the insider: "She likes him as a friend, but doesn't want a relationship with him… She doesn't want the association that they are dating, which is what would have run in the press if she showed up [in Paris with him]."
The insider also alleged that, contrary to popular beliefs, Shayk and West were just friends at his birthday celebration. "There were 50 other people there," the source said.
Irina Shayk is reportedly 'so upset' at these rumors
Yet, according to People, Shayk and West are, indeed, dating. A source told the outlet that Shayk is especially "so upset" at rumors of her and West not being an item.
"Irina is so upset at the lies about her and Kanye," the insider said.
People also added, "Of the rumors that 'they're cooling off and she turned down his invitation to Paris,' the source explains: 'That's just not true. Kanye went to Paris for the Balenciaga show to support Demna [Gvasalia]. He was in and out, only there for 3 hours.'"
Finally, the insider noted, "They are very much still dating."
Irina Shayk and Kanye West are 'dating long-distance'
Although they connected in France, Shayk actually lives in New York City, while West is mostly based in Los Angeles. As such, a source told People last month that the couple would be "dating long-distance" for the time being.
"Kanye is doing well. He had a great trip to France with Irina," a source shared. "They will date long distance. Kanye will continue to be L.A.-based. He has no plans to move to NYC."
The insider continued, "His kids live in L.A. He is very focused on business in L.A. too. He likes spending time with Irina though and plans to see her soon again."
For now, it's not clear how serious Shayk and West are. However, it seems the couple enjoys spending time together, so perhaps their relationship will develop in the near future.