Irina Shayk Wouldn't Call Raising Her Daughter With Ex Bradley Cooper 'Co-Parenting'
Irina Shayk is opening up about how she and Bradley Cooper raise their daughter, Lea De Seine Shayk Cooper, together. Known for being incredibly private about her personal life, the model is sharing a little bit of insight about parenting with the actor-director. 
Bradley Cooper and Irina Shayk split after 'A Star is Born'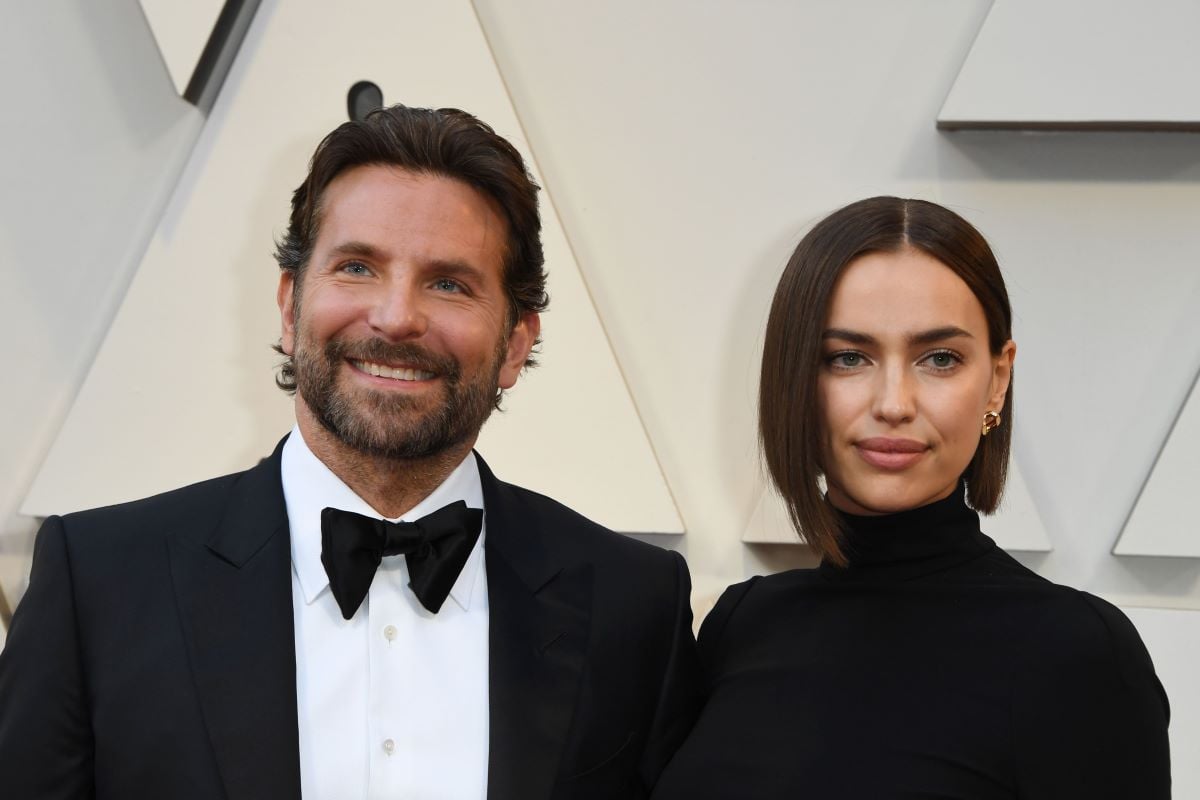 Cooper and Shayk called it quits after their relationship became front and center thanks to A Star is Born. Because of the sparks between Cooper and Lady Gaga on screen, some fans wondered whether or not the co-stars were romantically involved in real life.
Their performance of the movie's popular song, "Shallow," at the 2019 Academy Awards only fueled the speculation. Meanwhile, Shayk and Cooper presented a united front at the Oscars. They showed up together and were all smiles as they walked the red carpet.
However, by June 2019 they'd decided to end their 4-year relationship. Things had reportedly already been rocky. The couple supposedly took some time apart to hopefully reignite a spark only to realize they were staying together for their daughter.
In the nearly two years since their split, both have remained pretty tight-lipped with Shayk refusing to discuss Cooper in interviews. 
Bradley Cooper and Irina Shayk have been on good terms since breaking up
Even though they are no longer a couple, Cooper and Shayk are still partners in another way. Both are committed to parenting their daughter and not letting their split affect her.
Cooper and Shayk reportedly have joint custody of Lea, both splitting legal and physical custody 50/50. They raise their daughter in New York City. It's not uncommon for the exes to be seen picking Lea up from school or going for a walk together. While they aren't keen to share details about how they parent together, whatever Cooper and Shayk are doing seems to work for them.
Irina Shayk says 'co-parenting is parenting'
Speaking to Elle in an interview published on March 2, 2021, Shayk talked a little bit about what it's like raising a child with Cooper. She said that she and Cooper, whom she called "an amazing dad," are committed to being good parents to Lea. As for calling what they are doing co-parenting, she'd rather not.
"I never understood the term co-parenting," she said. "When I'm with my daughter, I'm 100 percent a mother, and when she's with her dad, he's 100 percent her dad. Co-parenting is parenting."
Shayk continued, saying she steers clear of reading stories about herself and stays focused on her and Cooper's daughter. 
"I don't read what is out there. Honestly, I'm too busy raising a child," she said. "If they want to write articles [about me], they're doing their job. I'm concentrating on my life and my friends. The rest is just noise."