'Iron Chef' is 'As Real as Professional Wrestling,' Fans Speculate
Few TV shows cross the line between professional sports and culinary competitions like the grandfather of them all, Iron Chef. 
The hit Japanese competition was once a who's who of the greatest celebrity chefs in the world. From Iron Chef Morimoto to Bobby Flay, many of the biggest names in food got their boost from the hit series.
However, some fans aren't convinced that the show is as real as it presents itself to be. A recent Reddit debate sparked a debate about the integrity of the show's events. 
What is 'Iron Chef'?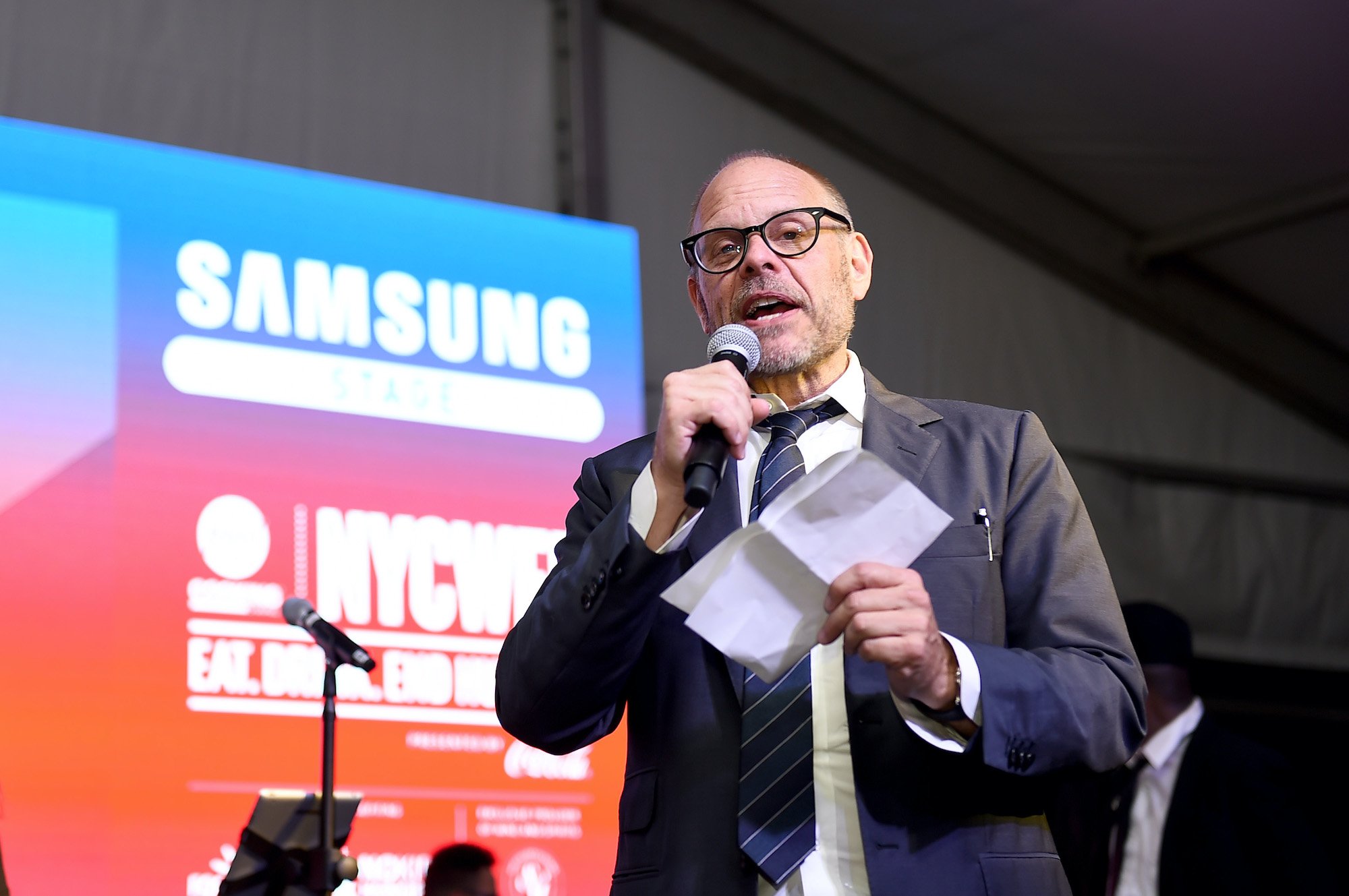 The original Iron Chef premiered to a Japanese audience in 1993. The show pit up-and-comers in the culinary world against a roster of some of the biggest names in cooking. In a world where culinary competitions were not yet the rage they are today, the show combined. The excitement of a game show with the intensity of a professional kitchen.
The show was a massive hit in Japan and eventually made its way to an American audience thanks to Food Network. Though dubbed, Iron Chef not only added a new spin to the standard cooking show, it introduced people to a different type of food and entertainment than they were used to seeing in American shows. 
After a failed attempt at an American adaptation for Network audiences in 2002, Food Network attempted to recreate the Japanese blockbuster in 2005. It lasted on and off for the next 13 years.
With host Alton Brown and a new Iron Chef in Mark Dacascos, the show provided an American spin on the hit show while retaining staples of the original like Morimoto. 
Many of Food Network's biggest names competed as either Iron Chefs or challengers on the show before achieving greatness. However, despite all of this success and fandom, some believe that Iron Chef is not as real as it presents itself on television. 
Is 'Iron Chef' fake?
There's a nature of subjectivity behind every cooking competition, whether it is subtle or not. From the true-life stories on Chopped to the preexisting relationships that judges often have in other shows, the voting's sanctity will always draw some questions.
However, for a show that prides itself as being the ultimate competition for the best cooks in America, one might expect something different. 
While Iron Chef in every form is a form of entertainment with people working behind the scenes to make it seem more real than it is, it markets itself as being the ultimate competition.
However, with so much drama unfolding in the kitchen and more than one occasion where the votes seemed to favor the person with more critiques, some fans aren't sure whether they should trust the show. 
A thread on Reddit recently fueled this thought and struck up a debate among fans. 
'Iron Chef': The fans chime in
Flay, in many ways, got his spotlight from his Iron Chef appearances. His first loss to Morimoto set off what eventually became his calling card as one of the most competitive chefs the network has to offer.
However, speaking on this, Reddit user r/oliverlily posited that Iron Chef created the drama more than Flay himself. For that, the show is more like a different type of competition. One fan on Reddit commented: 
"I guess but honestly Iron Chef seems about as real as professional wrestling."
While acknowledging the concerns that arise from such a medium, many took issue with oliverlily's claims. Although Lily explained that their claim has more to do with presentation than it does the actual competition, people still thought it demeaned a show that, at its core, requires a ridiculous amount of understanding of the cooking world. Kalsifur broke it down in a reply. 
"From what I have read they take the judging seriously. There's bias though in any non-blind judging that is true, but very few competitions that are judged are judged blind."
It's hard to find an accurate gauge for any judge-based competition. However, if fans believe that the judges themselves are susceptible to outside influences, it ruins the show's facade. Oliverlily does not necessarily represent the masses, but their concerns