Iron Maiden Singer Bruce Dickinson Justified the Band's $500,000+ Private Jet By Flying It Himself
Iron Maiden member Bruce Dickinson had a good justification for buying a private jet for the band.
The Beatles and Pink Floyd are some of the most recognized band names in classic rock history. Very few people know that Iron Maiden was also one of the few bands that forever changed rock and roll music.
Iron Maiden might not receive the same recognition as other bands, but they are still the few from the '80s who are still putting out good music. The band once leased a private jet to ease their tight tour schedule. The band's lead singer Bruce Dickinson took it upon himself to fly the plane to justify the lease.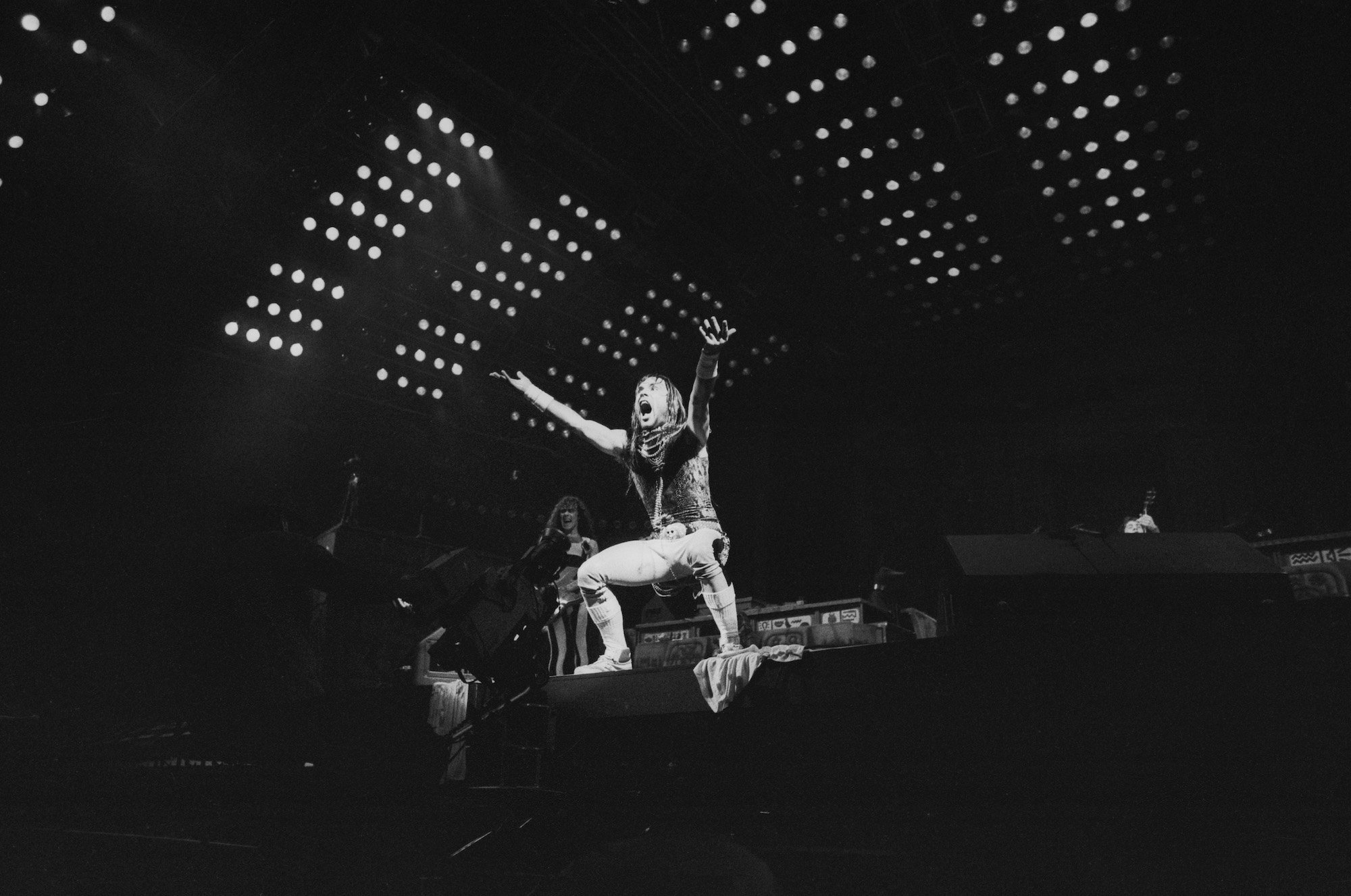 How Iron Maiden started
Iron Maiden got its start through the band's bassist Steve Harris in late 1975. The band began playing live in 1976, and by 1978 they had recorded their first demo. They landed a recording contract with EMI in 1979, during which time they had shed two guitarists, three singers, and a drummer.
Throughout the band's longevity, Iron Maiden has surpassed 100 million album sales with their 2015 offering The Book of Souls selling more copies in its first week. Aside from the sales, the band's albums are successful because of their artistic standpoints.
Iron Maiden has a band mascot named Eddie who graces the band's album covers in one form or another. The brilliant mascot move on their end has helped Iron Maiden stay away from landing in the list of the worst album artworks.
The band's lyrics cover various topics, including literature, history, religion, and war, and many of their songs borrowed heavily from classic works of literature, historical facts, and cinematography. In 2021, the band's ex-members got inducted into the Metal Hall of Fame.
What is the net worth of the band members?
Iron Maiden has not only achieved success and wealth with their prolific album sales but through other ventures. The group produced a mobile game where players played as the group's mascot, Eddie. The game also involved people traveling through time and space to fight monsters and other creatures.
The group has also made a lot of money from touring. In 2018, Iron Maiden held a nine-show European tour that grossed more than $1 million at each of the stops and brought more than $15 million in total. Wealth Record estimates the band's collective net worth as $125 million stemming from their tours, album sales, business ventures, and other income-generating activities.
Although Iron Maiden had several lineup changes when it started, it has held six men since 1999, and all of them have impressive net worth individually. Steve Harris, the group's bassist and founder, has a net worth of $30 million. He has also produced some of the band's albums, directed and edited some of their music videos.
Dave Murray, the band's guitarist, has a net worth of $15 million, while Adrian Smith's net worth stands at a whopping $40 million. Nicko McBrain, the band's drummer, is worth $30 million and Janick Ger's net worth is estimated at around $6 million. Dickinson is the wealthiest member of the band, with an impressive $115 million to his name.
Dickinson flew a private jet to justify the band getting one
Besides singing for Iron Maiden, Dickinson is also an accomplished license pilot. According to BlabberMouth, the star got his commercial pilot license in the '90s after learning to fly. Iron Maiden once got a Boeing 747 named 'Ed Force One' after their mascot Eddie.
The plane was able to fit the crew and most of their equipment which meant that they fit everything in one place, thus making the whole process easier. The leasing prices for a B747 can exceed $500,000 for every month minus the crew, landing fees, and fuel.
Very few celebrities own private jets, and it's because the smallest jets with bathrooms start at about $4 million, inclusive of operational costs. Additionally, many smaller jets that go for under $10 million aren't necessarily designed to fly across the Atlantic Ocean.