'Iron Man': Why Robert Downey, Jr. Almost Wasn't Tony Stark
With all eyes on Avengers: Endgame, some may not remember that it was Iron Man that first kicked off the blockbuster Marvel movie franchise in 2008, according to the Motion Picture Association of America.
Much of the film's success can be attributed to the casting of Robert Downey, Jr. in the title role, so it may seem hard to fathom that Downey was almost passed over to play Tony Stark. Why was he a tough sell, and how did he finally get the part?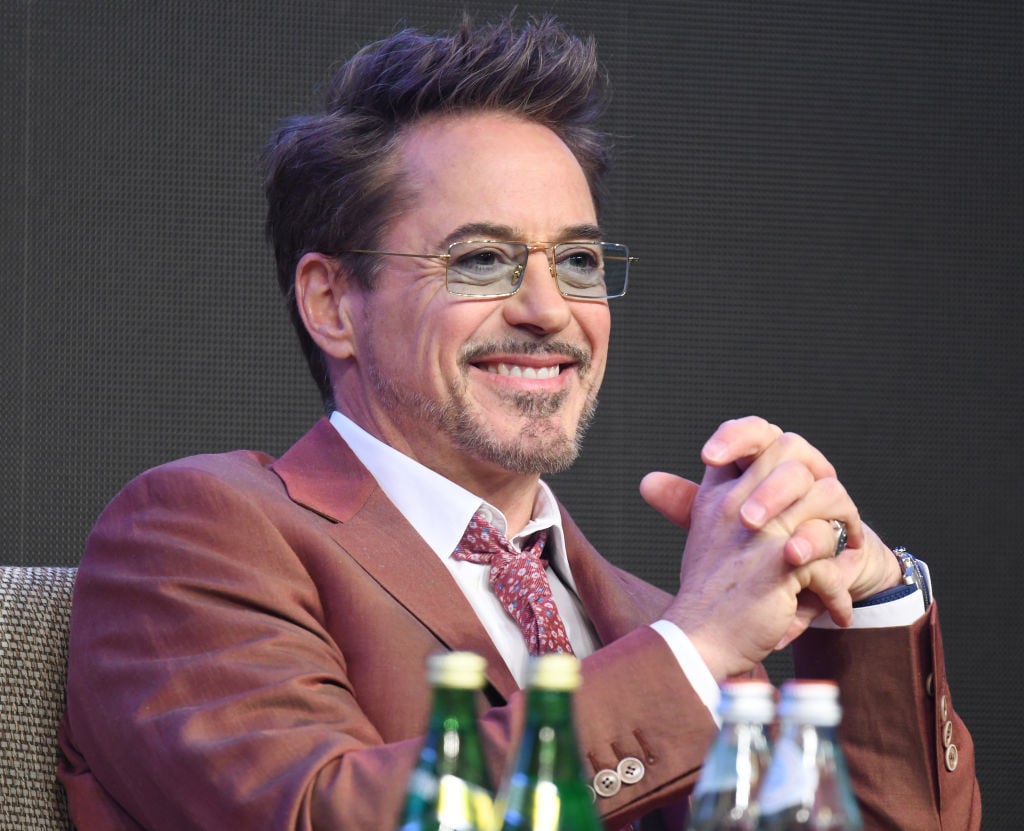 A director's intuition
It's almost unthinkable to hear that Marvel "actively rooted against casting" Downey, according to Mental Floss. His highly-publicized substance abuse issues and several arrests made him a high risk for the studio, where they rejected him multiple times.
But director Jon Favreau knew RDJ was the perfect Tony Stark. "It was my job as a director to show that it was the best choice creatively… and now the Marvel Universe is the biggest franchise in film history," Favreau said as reported by Cinema Blend. "Everybody knew he was talented. Certainly by studying the Iron Man role and developing that script I realized that the character seemed to line up with Robert in all the good and bad ways. And the story of Iron Man was really the story of Robert's career."
Favreau also said his own "really special ability" to see talent in other people motivated him to fight for RDJ, coupled with the glaring similarities in the character and the actor, as noted by Cinema Blend.
Who else was in the running?

According to Vulture, there were several possibilities on who could play the role, most notably megastar Tom Cruise. But Cruise saw it differently, as Screenrant reported, saying that RDJ was the only one who could play Tony Stark. "Not close. Not close and I love Robert Downey Jr. I can't imagine anyone else in that role and I think it's perfect for him," Cruise said.
Other potential candidates? Nicholas Cage was another contender, along with Sam Rockwell. Favreau kept Rockwell on his short list in case Downey didn't work out, as Vulture reported, and went on to cast Rockwell in Iron Man 2 as one of Stark's adversaries.
Downey as Stark, or Downey is Stark?
Downey has truly adopted the character as his own. He even admitted to having a hard time separating himself from Tony Stark, telling a fan during a Reddit AMA: "The first Iron Man was essentially wrapping the character around a cooler version of 'me.' As we've gone along, I'm starting to wonder who's playing who, and I'm glad there are so many talented new people in the Marvel lineup. Ultimately, I'm real, and he's not. It's kind of important for me to remember that."
Excluding The Avengers, the Iron Man franchise has raked in billions at the global box office, so it looks like Favreau's risk on Downey paid off in spades. "That was a big gamble on whether or not he was really serious about it," Favreau said of Downey, as noted by Cinema blend, "and now history has definitely proven that he was dead serious about it and now he is the biggest star in the world."