Irrfan Khan: 11 Films to Binge On to Honor the Bollywood Icon
With talents that transcended genre and geography, Irrfan Khan is being remembered by his fans and peers for his work and spirit. Khan's first major film role was in 2001's The Warrior which earned a BAFTA and sent his acting career on an upward path in Indian cinema and Hollywood.
While many may recognize Khan from the highly acclaimed Life of Pi and Slumdog Millionaire, his film credits include more than six dozen titles in Bollywood and beyond. In honor of the late actor's work, we're highlighting some of the movies that fans love and can be streamed right now.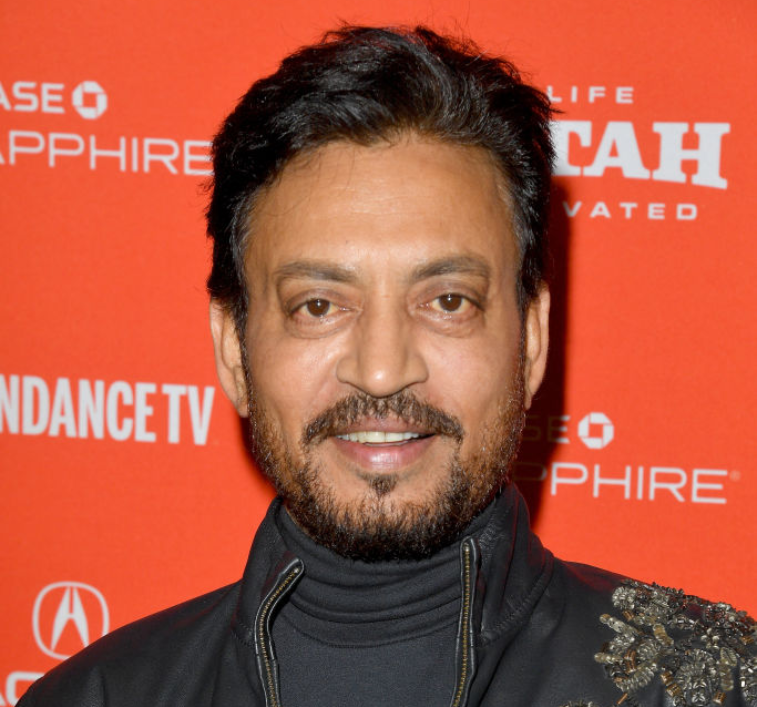 'The Lunchbox'
Considered one of Khan's greatest movies, The Lunchbox features him as widower Saajan Fernandes, a surly older man who is ready to retire. After receiving the wrong lunchbox delivery from a neglected housewife, he and the woman strike up a friendship through handwritten notes.
Fans compliment his performance with co-stars Nimrat Kaur and Nawazuddin Siddiqui.  Stream it on Netflix, Vudu, Disney+ Hotstar, or Amazon Prime Video.
'Maqbool'
Maqbool is a reimagining of the Shakespeare classic Macbeth with Khan playing the titular role. The 2003 drama follows Maqbool in the criminal underworld of Mumbai and the inner conflict he faces over his friend, lover, and ambition. Stream Maqbool on YouTube or Hotstar.
'Piku'
This 2015 comedy features Khan as a taxi business owner who winds up driving a feuding father and daughter on a road trip. There are hijinks, laughs, and tender moments between the three main characters in the film which earned high marks from critics. Watch it on YouTube, iTunes, or Google Play.
'Madaari'
In the 2016 thriller Madaari, Khan stepped into the role of Nimri, a man seeking revenge on the people responsible for a horrible accident that took his son's life. Is he a hero or a villain in this one? See for yourself by watching it on Amazon Prime where its title is A Fight for Justice.
'Jazbaa'
Khan teamed up with Aishwarya Rai in this crime thriller where they worked on the fringes of the law to rescue Rai's character's daughter from kidnappers. To do it, they must unravel a murder mystery involving a politician. Watch it on Amazon Prime, iTunes, or Sling.
'Talvar'
Based on a true story of a 2008 murder case, Talvar stars Khan as the director of the fictional Central Department of Investigation taking over a local police investigation.
The controversial case focuses on the parents as suspects and veers into several shocking directions before coming to a close. It's available on Netflix or iTunes.
'Paan Singh Tomar'
A biographical film about the real-life main character (played by Khan) who was once a soldier, then turned into a gold medalist runner. After his sports career ended, Tomar went home and became embroiled in a violent land dispute and was deemed a rebel. Stream this on Netflix or iTunes.
'Life in a… Metro'
Another film held in high regard, Life in a… Metro is a tearjerker with an ensemble cast. The movie is about intertwining love stories with characters who are seeking love, stuck in terrible marriages, or finally find their happily ever after. Check out Khan as Monty by streaming this on Netflix.
'Qarib Qarib Singlle'
This rom-com paired Khan with Parvathy Thiruvothu as two strangers who meet on a dating app and go a trip together to meet Khan's character's exes. She is a widow and he is a poet. Watch the story unfold on Netflix.
'Billu'
Khan and Shah Rukh Khan were in this 2009 dramedy about Billu the barber and his childhood connection to a superstar who's in his village for a film shoot. The townspeople believe him until they don't. Find out how Billu is treated by streaming this one on Netflix.
'Angrezi Medium'
Angrezi Medium is Khan's last film and was released in March 2020. He plays a widower/businessman whose daughter receives a scholarship to study abroad in London.
When she loses it through no fault of her own, he and his cousin bury their rivalry to make things happen for her, but it's not easy. The movie is streaming on Hotstar.