Irv Gotti and Ashanti Disagree Over Who Really Owns Her Music Masters
Irv Gotti and Ashanti have been estranged for over a decade. The former label duo now have contradicting views on who will own Ashanti's masters after she re-records her debut album.
Ashanti is getting the flowers she deserves. The R&B songstress recently announced that she'll be receiving a star on the Hollywood Walk of Fame in 2022. She's also being given the Lady of Soul Award, a lifetime achievement award, at this year's Soul Train Music Awards. To top things off, the singer is happy to re-record her debut album, which she says will give her the power to own her music masters. But Ashanti's former label head, Irv Gotti, is claiming otherwise.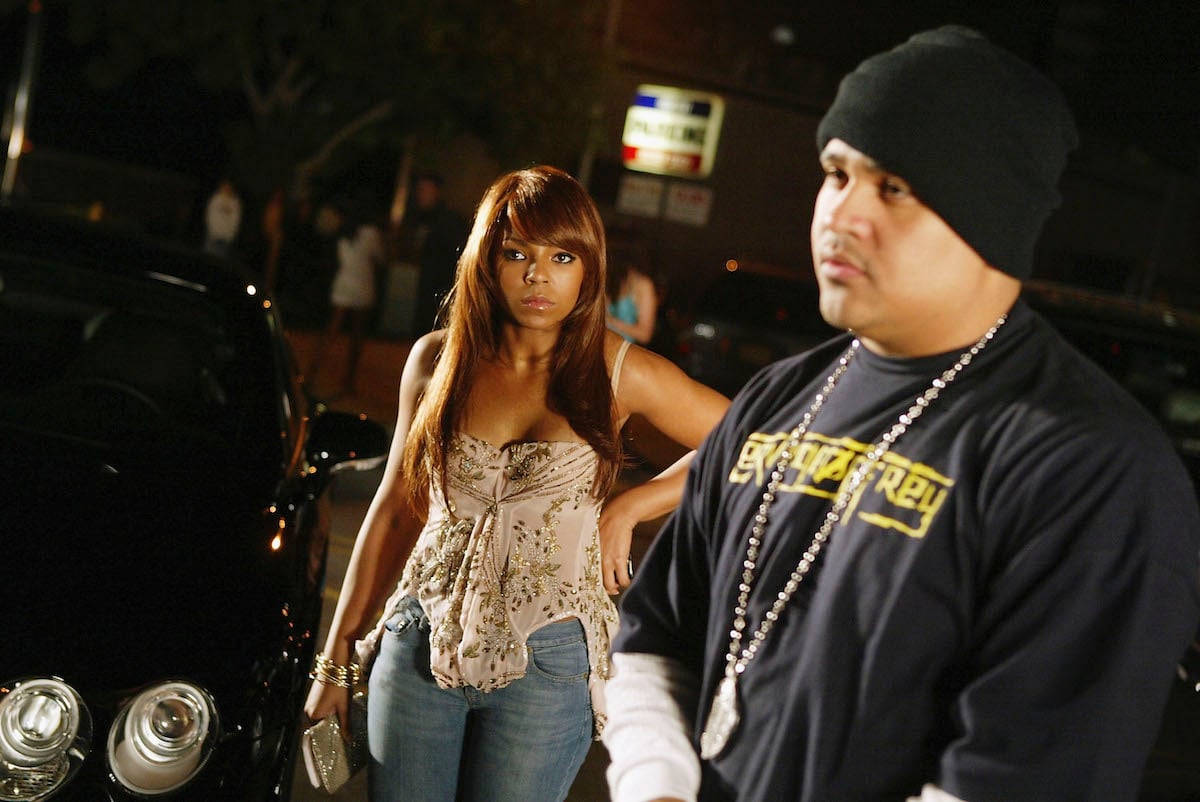 Ashanti says she's re-recording her debut album and will own her music masters
In celebration of the 20th anniversary of the release of her top-charting debut album, Ashanti is re-recording the entire record. In a recent chat with Angie Martinez, Ashanti explained the motivation behind her re-recording the album.
"The thinking behind that is showing the business side of ownership," she said. "And how important it is to own. And once I re-record the first album, [I own it]. When that goes, everything purchased from that moment, I own."
Related: Why Nelly Once Made 50 Cent Apologize to Ashanti
The singer says she became inspired by fellow artists such as Taylor Swift and Anita Baker who've fought for the rights to own their music masters. In Swift's case, she re-recorded three of her albums in order to financially profit from them.
"I have an amazing legal team, and I got my first record deal when I was 14 years old, so understanding and seeing how things have changed so much from then to now and conceptually understanding what you're signing is so imperative, it's so important nowadays," Ashanti told Tamron Hall in a recent interview.
Irv Gotti says Ashanti is trying to steal the masters that he currently owns
Gotti is telling a different story. According to him, Ashanti's intention is to try and steal her masters from him, which he says he owns. If anything, Gotti says it creates competition for revenue between her original album and the re-recorded album. 
Related: This Hip Hop Mogul Just Opened Up About Allegedly Having an Affair With Ashanti
Gotti took to Instagram to comment on Ashanti's alleged ploy. "I produced all those great Ashanti albums so I also own a good portion of the Publishing," he claims. "What she is trying to do is re-record all those great records. And put them out on her label. She can do this under the COVER laws. But she is basically trying to f–k me out of my Masters. And make people decide which album to listen too [sic] or stream. Hoping her loyal fans will choose her version." 
It appears Gotti feels Ashanti is being vindictive. He hints at being upset and disappointed, but adds, "So is life."
Ashanti and Irv Gotti have had beef since 2007
Gotti and Ashanti once had a close relationship but cracks began to show when Gotti's label, Murder Inc., became the subject of a federal investigation. In 2007, Ashanti made the decision to leave the label altogether. Gotti felt the decision was disloyal.
Front there, the animosity grew. He later claimed that he had an affair with Ashanti while he was still married to his wife, Deb Lorenzo. Gotti and Lorenzo allege Ashanti distanced herself from Gotti to avoid being caught up in his legal battle.