Is 50 Cent Still Feuding With His Ex-Girlfriend, Vivica A. Fox?
When two exes experience a messy breakup, they usually move on with their lives while keeping any bad blood they had in the past.
In 50 Cent and Vivica A. Fox's case, their breakup turned into an ongoing feud that has reached a point of no return.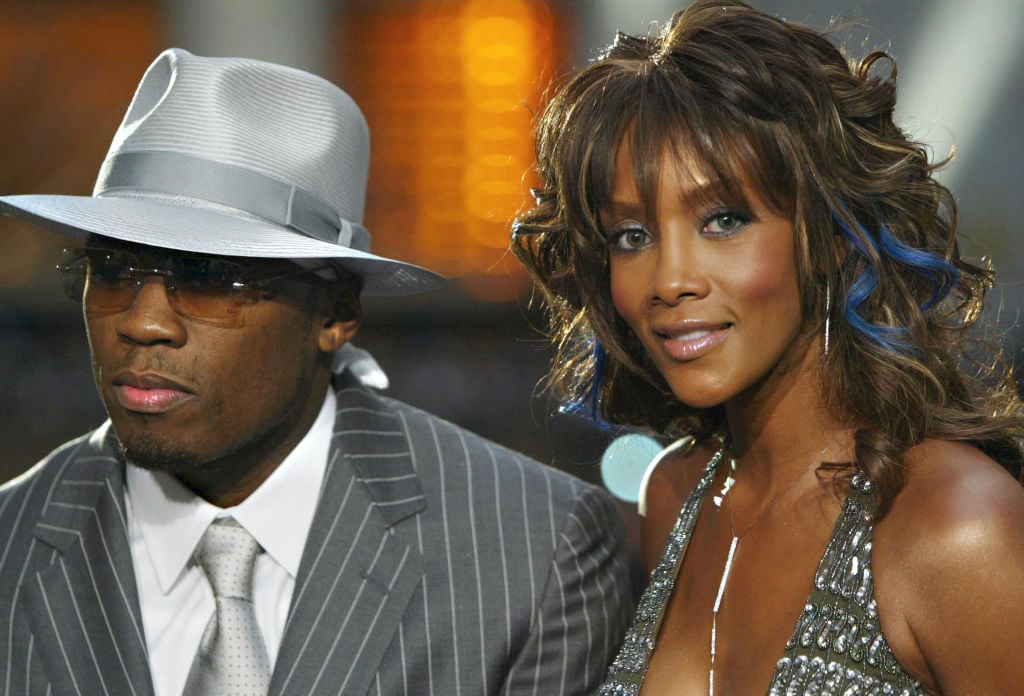 For the past 14 years, these two have been anything but friendly exes and showcased very public spats that have left fans cringing at their ongoing beef.
While the rapper and the actress have reignited their feud many times over the years, we can't help but wonder why these two have so much animosity toward one another?
The pair only dated for a short while
Many of us can agree that one celebrity relationship we did not see coming was the one between Curtis "50 Cent" Jackson and Vivica A. Fox.
In 2003, the couple began dating despite their 10 year age difference and flaunted their romance at it's peak during that year's MTV Video Music Awards.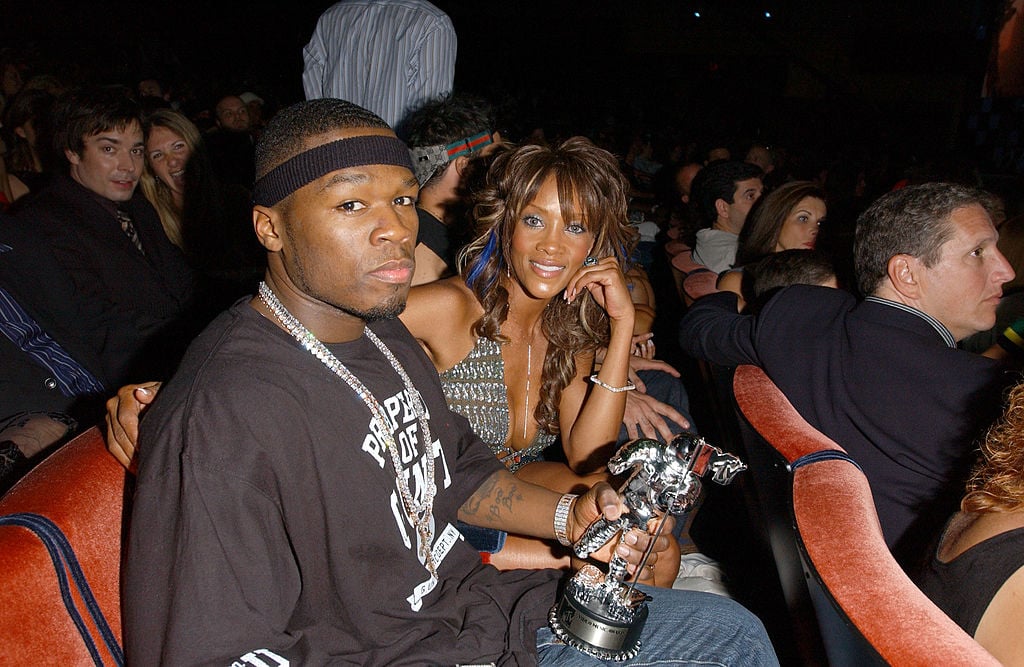 Although their relationship looked to be solid, the two parted ways shortly after becoming an item.
While the couple made it seem like they ended their relationship on pretty good terms, we soon realized that wasn't the case and this was only the beginning of their ongoing drama.
Two years after going their separate ways, Fox appeared on an episode of The Tyra Banks Show and opened up about her and 50 Cent's short-lived romance.
Although she made it seem as though their relationship coming to an end wasn't a huge deal, Fox went on to drag her ex for making her out to be the bad guy following their split.
"No, it wasn't the press…it was him!" she told Banks, adding that rapper had accused her of using their relationship as a publicity stunt. In response to his accusations Fox said, "I just considered that ghetto love," she said. "It was his way of dealing with the break-up."
Despite those shocking claims, Fox went on to admit that Jackson was the "love of my life."
In 2009, the rapper appeared on Bank's talk show to reveal that he and Fox had smoothed things over. He even shared that he had offered the actress a role in one of his music videos and the next year, she unsurprisingly portrayed his ex in the music video for his song "Do You Think About Me".
Their bad blood reach an all-time high in 2015
A few years after Jackson and Fox made amends, things between them got pretty intense after the actress questioned her ex's sexuality on national television.
In October 2015, the Empire star appeared on Watch What Happens Live with Andy Cohen to talk about the rivalry between the Fox drama and the rapper's Starz drama Power.
Prior to her interview, 50 Cent shared a now-deleted Instagram post that blamed Empire's drop in ratings on plot lines that featured too much "gay stuff".
When asked about the post, Fox replied with, "First of all, you know the pot called the kettle black is all I'm saying. We had a great time. He just seems like he's got something that's not quite clear."
After commenting on the situation, many fans were led to believe that Fox was insinuating that the rapper was gay, which didn't sit well with him.
The next day, Jackson responded by full out attacking his ex on social media, bashing her appearance as well as calling her "crazy" on Twitter.
Despite the backlash she received from 50 Cent and fans, Fox wasn't going to let her ex get the last word.
In an interview with People, the actress admitted that she didn't regret anything she said all while blasting the rapper for calling her crazy.
"I voiced my opinion, but I'm the kind of person where if you don't stand for something, you'll fall for anything. I was just really, really sick and tired of hearing the B.S. about Empire and especially about the gay storyline," she said. "I'm a stand-up kind of babe, so I stood up for them and I don't regret it whatsoever."
Fox tried settling their beef for good
One year after the former couple seemingly put their feud to rest, the rapper appeared on Watch What Happens Live and touched upon Fox's gay comments.
"I said to myself, personally, I said, 'Oh no! 'Cause I let her lick my a**, she thinks I'm gay!'" 50 Cent said.
While this most likely didn't sit well with Fox she shockingly didn't retaliate and instead, took to Instagram to propose a challenge to her ex.
In her post, the actress challenged the rapper to appear on Watch What Happens Live together and finally put their feud to rest.
In 2017, Fox appeared on The Wendy Williams Show and revealed that she and 50 Cent ended their ongoing beef after running into each other at a New York Knicks' game.
"Someone has to be the bigger person," the actress told host Williams. "I hated to have beef with him, but I let nobody mess with me. I ain't no punk…I walked to him and I said, 'Happy New Year,'" she added. "It is so time for this to be over with, as far as beefing back and forth."
While many people were certain that their feud had ended once and for all, the actress reignited their feud yet again in 2018 after the release of her book Every Day, I'm Hustling.
In it, she shockingly characterized her sex life with the rapper as "PG-13."
Although she talked about how "cherished and special" their intimate moments were, the actress revealed, "Most of the time, I would be the one initiating sex, because I really enjoyed making love with him."
Later that same day, 50 Cent responded to his ex's claims in a now-deleted Instagram post by writing, "I'm waking up to this sh*t, that was 14 years ago. smh who does this? What the f*ck!"
While that was the last public spat the former couple has had, we can see now that they might never put an end to their ongoing feud.