Is '60 Days In' Real or Fake?
When 60 Days In made its debut on A&E back in March 2016, it was purported to be an unrehearsed, in-depth look at the Indiana penal system. Now in its fifth season, a lot of people are wondering if the show is real or fake.
What the show's about
Set in an actual correctional facility, the premise of the reality TV show involved seven volunteer participants who were booked into the 500-inmate Clark County Jail in Jeffersonville, Indiana under false pretenses. Supposedly, none of the other inmates or the guards were in on the secret.
Two months after the 12-episode series premiere, BuzzFeed spoke with 60 Days In executive producer, Greg Henry, about the unscripted documentary show. He said that making the show happen was "no easy feat." Lawyers were consulted, and hundreds of hidden cameras were installed
"We wanted to create a show that really shows what it is like to do time, from a perspective that hadn't been seen before," explained Henry.
The ultimate fake out
Guards and prisoners at the correctional facility were told that a series was being filmed about the experiences of first-time inmates while omitting the fact that seven new residents at the county jail were not authentic prisoners.
One female "inmate" in season one was a social worker with a grudge against gang violence. Another was an ex-Marine who felt that the experience would help him in his quest to join the DEA. Yet another was an educator who wished to tell a first-hand experience about bad choices to students. A fourth phony inmate was a young man who wanted to get a feel for what his brother, who was rightfully incarcerated, was going through in lockup.
Prior to booking, participants were counseled and given a 'safe phrase' to be used if they ever wanted to be removed from a dangerous situation. According to the UK Daily Mail, any ersatz inmate who uttered the phrase "I really miss the coffee" would be rescued immediately. If a show participant felt endangered in the shower room, they were told to put a towel atop their head to signal producers that it was time to go.
Robert lied about his acting experience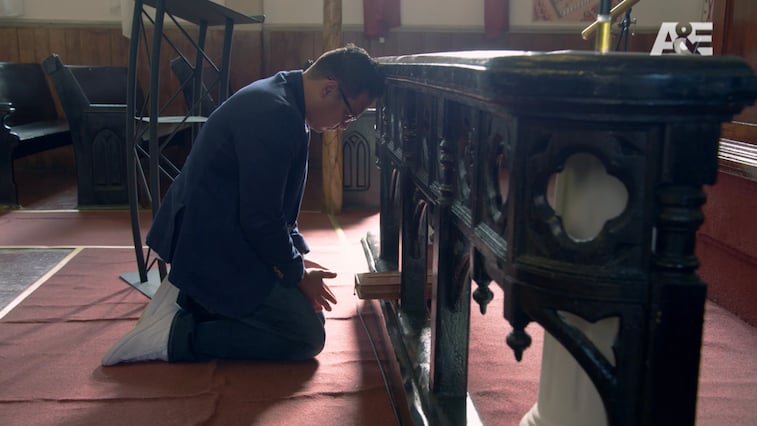 Whether or not the series is a fake, the Clark County Sheriff Jamey Noel was sorely disappointed to learn on social media that at least one cast member had been a paid actor who concealed his experience before signing on for 60 Days In.
60 Days In cast member Robert Holcomb touts himself as a non-professional actor despite receiving credit for his part as a post-motorcycle accident cadaver in the 1985 horror-comedy, Re-Animator. According to Starcasm, Holcomb was a full fledged cast member of a TLC reality show, Extreme Time Cheater, just months before production of 60 Days In began production.
Upon discovery of the news that Holcomb was a paid television actor, Sheriff Noel exclaimed, "I didn't want someone to come on the show and think it was a show about them. I wanted something that we can learn from and get that feedback." Holcomb subsequently faked an illness and was released from his contract with 60 Days In.
Is the show real or not
Despite the dubious veracity of 60 Days In, the documentary series has already led to some major changes within the Indiana penal system. Events witnessed by show participants led to the firing of several guards at the correctional facility, says Business Insider.
A Narcotics Anonymous group has also been started at the jail as a direct result of the show. Additionally, events described by make-believe inmates led to the arrest of a 33-year-old woman who attempted to smuggle contraband, including suboxone patches, buprenorphine tablets, and fake fingernails, into the facility, says the Indiana-based News and Tribune.