Is a 'Pushing Daisies' Reboot Ever Happening?
'Pushing Daisies' was a cult-favorite tv show that got cancelled after the notorious writers strike. Will a reboot or revival ever happen?
For a lot of creators, reboots can be tricky to make. They have to walk a fine line between originality and respect to the source material. Doctor Who is one of the most successful revival series, which is partially due to it occasionally rebooting. 
One tv show that fans want to see come back to television is Pushing Daisies. The show is about a pie maker resurrecting people, and it did not have that many seasons before getting canceled. Fans are hopeful for news of a reboot.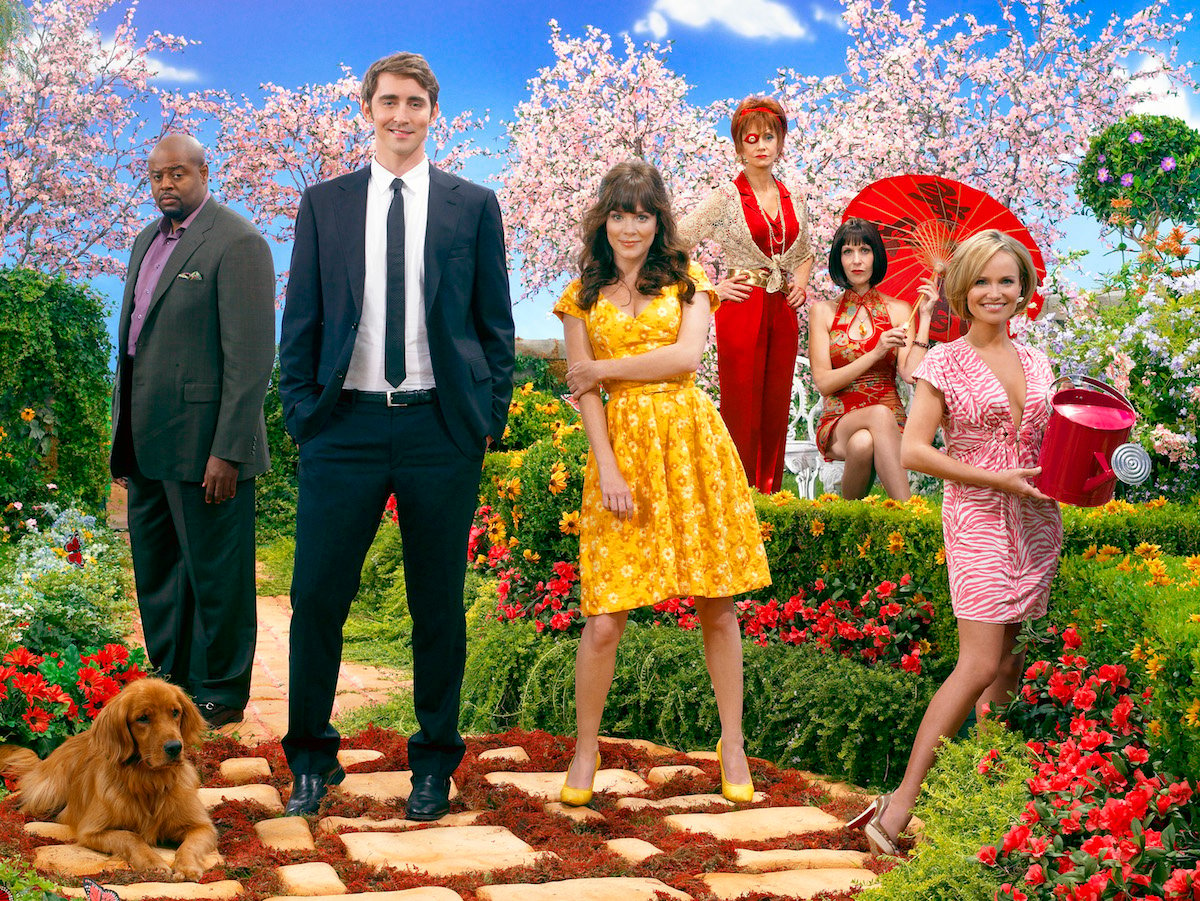 'Pushing Daisies' is a quirky show about a pie maker
Pushing Daisies is a fantasy comedy-drama series that premiered on ABC. Hannibal creator Bryan Fuller helped produced the show. The story focuses on a pie maker named Ned. He has the unique ability to bring the dead back to life by simply touching them. It is unknown how the character got his "gift." 
Ned discovered his ability when he was a young child. There are two conditions to his magical touch, with one of them being that a second touch kills the person permanently. If the revived person is alive for too long, then another nearby person will die instead. 
The main character works at a restaurant that is failing financially. On the side, Ned helps a private investigator, Emerson, solve murder cases. Eventually, the protagonist resurrects his childhood crush, Chuck, to figure out who killed her. 
The series is known for its quirky characters and fast-paced dialogue. Some of the cast includes Lee Pace as Ned. Anna Friel plays Chuck, and Chi McBride stars as Emerson. 
'Pushing Daisies' only aired for two seasons
It has been over ten years since Pushing Daisies debuted on television. First premiering in 2007, itran for two seasons before it stopped airing in 2009. The black comedy series contained only 22 episodes. Despite the show being short, it became widely popular among fans. 
The audience enjoyed the crazy costumes, well-designed sets, and the comical narration of Jim Dale. The distinct visual style often displayed symmetry, and some people compared the style to that of Tim Burton. The originality of the series drew in millions of viewers and garnered a loyal fanbase. 
Not only did casual viewers respond well, but critics also had positive reviews. The show did so well critically that it got numerous award nominations. The series won 18 awards in total, with seven of them being Primetime Emmy Awards. 
With the level of success that the show had, it is hard to imagine that it had such a short run. In 2008, Fuller confirmed that Pushing Daisies would be canceled. Due to the drop in ratings, the final episode aired in June 2009. 
There may be hope for fans in regard to a reboot
The small but devoted cult following and the critical acclaim was not enough to keep Pushing Daisies on the air. When fans think of shows they want to see returning to television, they put this series is on the list. In some cases, it is only wishful thinking. However, new content for the comedy-drama may not be completely out of the question. 
According to Mental Floss, Fuller stated that he was trying to find financial backing for either a film or a musical. He had claimed to have spoken with Netflix about a lost season. Unfortunately, the creator has been unsuccessful so far but has not given up hope. 
Fuller is not the only one of the original crew who desires the show to come back. According to BuzzFeed News, Pace hinted at a possible reboot during an interview. He talked about how he and Fuller sometimes talk about getting everyone back together. 
"Everyone's busy, though! It'd be hard to wrangle everyone back up for it, but I know everyone would be interested!" Pace told BuzzFeed News.