Comedian Ali Wong draws from her real-life experiences with life, love, and kids for her routines, yet we don't often get the whole story. Wong's jokes show us bits and pieces of her life, but curious fans want to know more. For those that need the whole story, we've got you covered. Here are the details about Wong's marriage and personal life.
Is Ali Wong married?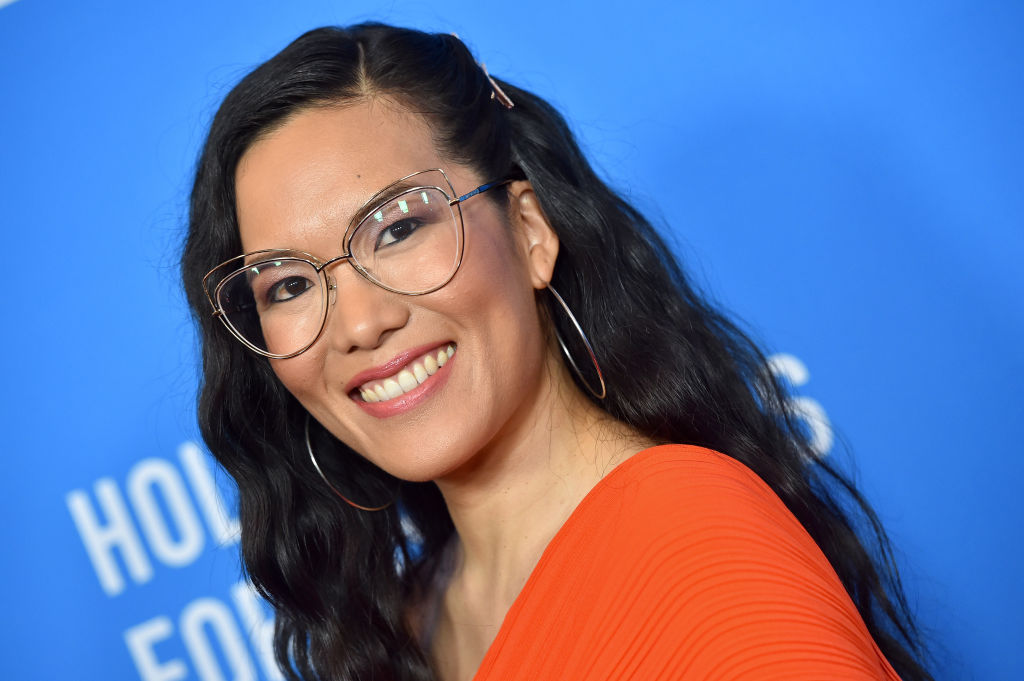 Wong has a very successful career, but her husband Justin Hakuta is just as successful in his field: business. Hakuta is the son of Ken Hakuta, who is generally known as the greatest marketing mastermind of his time, and Hakuta inherited his father's skills. He earned an MBA from Harvard Business School and now works as the vice president of the healthcare startup GoodRX. He also founded Yoga Start, a resource for yoga and meditation services, which led him to write several wellness articles for the Huffington Post.
Hakuta and Wong met at a wedding reception in 2010. Wong recalls that she was impressed with him right away.
"So I was, like, 'All right, Ali, you gotta make this dude believe that your body is a secret garden,'" Wong said about the moment she met Hakuta. "When really it's a public park that has hosted many reggae fests and has even accidentally let… (Wong mentally counted) two homeless people inside. I thought they were hipsters."
It's unclear if his first impression of her body was that of a secret garden, but whatever she did, it worked. Wong invited Hakuta to see her perform a comedy routine, and he fell in love. They've been married since 2014.
Ali Wong worried about the impact kids would have on her career
When some women become mothers, their career slows down. But Wong has made a big deal out of "not disappearing." She even performed her Netflix special, Baby Cobra, while seven months pregnant. In the routine, she makes an observation that she's the first-ever comedian to perform while pregnant.
"It's very rare and unusual to see a female comic perform pregnant," Wong says at the beginning of Baby Cobra. "Just try to think of one. I dare you."
"There's none of them. Once they do get pregnant," she continues, lowering her voice and speaking in a chilling tone, "they generally disappear."
At this point in her career, Wong has come to terms with the double standard for men and women, and she's proved that a woman with kids can have a thriving comedic career. But she didn't always feel that way. Before she settled down, Wong was anxious about the effect marriage and kids would have on her career. She wanted to be successful, and she was afraid that if she set time aside to have a personal life, it wouldn't happen for her.
Chris Rock encouraged Ali Wong to have a family
However, it was fellow comedian Chris Rock who encouraged her to push for both in her life. During an interview with NPR's Fresh Air, Wong explained the interaction she had with Rock.
She recounted: "And he said to me, "You know what, Ali? I think that if you do get married and have kids, that you will actually have a real shot at being truly famous, and I'm talking about the kind of famous where your mother knows who you are…like a mother, like a household name. … because most of America is married and has kids."
Wong took Rock's advice — she now has two daughters, born in 2015 and 2017, with her husband — and it's worked out for her. Fans are lucky Wong decided to have a family since the experiences of being a wife and mother provide her with plenty of material for her jokes. Plus, it makes her happy, and that's the most important thing of all.