Is 'American Horror Story' Based on a Real-Life?
Fall is just around the corner. That means it's almost time for the next season of American Horror Story. With bright 80s inspired outfits and big hair to match, some fans are wondering how close AHS: 1984 is to real-life events. Here's a little history behind the characters and stories portrayed in FX's horror series.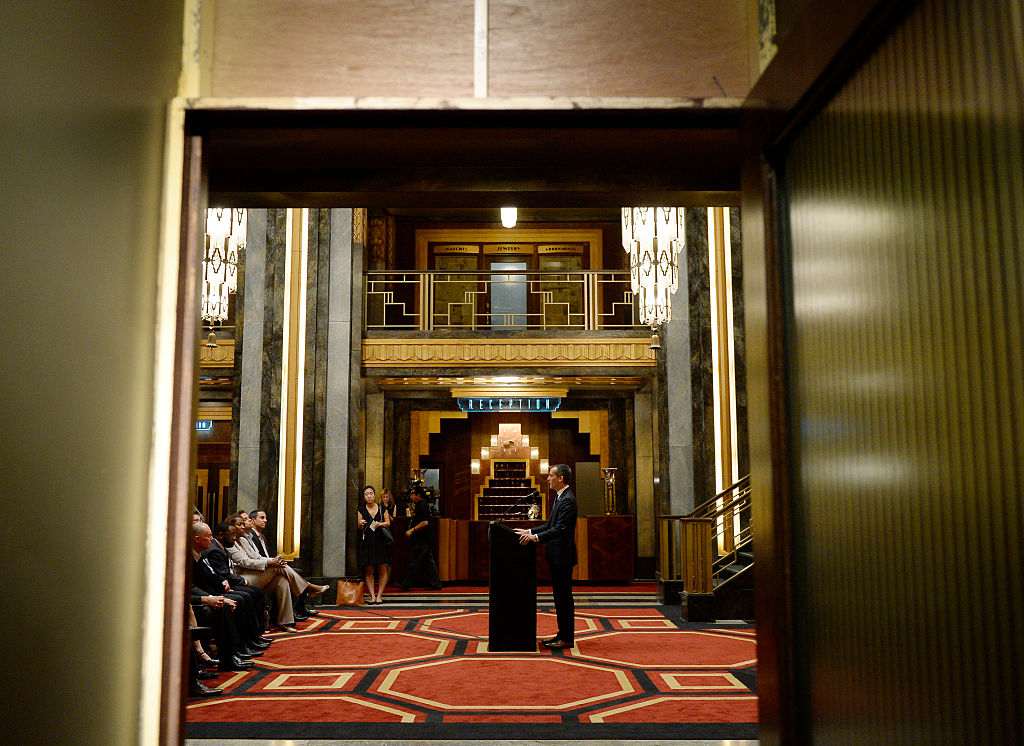 There are multiple seasons of 'American Horror Story,' including 'Murder House' and 'Cult'
When American Horror Story first aired in 2011, it included the stories of a haunted house, a school shooting, and two star-crossed lovers. Since then, the series expanded into other realms of horror, each season creating more characters and events. Although not all of the details in American Horror Story are true, there are a few aspects of each season that are loosely based on real life.
Some of the characters are based on historical figures. American Horror Story: Coven had a few exciting and fantastic characters, but none were as scary as Madame Marie Delphine LaLaurie. Portrayed by Kathy Bates, this woman was based on a real New Orleans socialite from the 1800s who had her own "Chamber of Horrors." According to Pop Sugar, the "barbaric attic was discovered when a fire broke out at her home and volunteers came in and discovered her servants chained up in the attic, crippled from LaLaurie's cruelty or already dead and decaying."
Some seasons are loosely based on real–life events
Seasons like American Horror Story: Cult are molded around real events, including the 2016 presidential election. That season featured the stories of multiple cults. (Of course, the stories were told through the distorted lens of Evan Peters' character, Kai Anderson.) Figures discussed in this season include Jim Jones and Jonestown, Charles Manson, and the Branch Davidians led by David Koresh.
Fans noticed the similarities between American Horror Story: Hotel and Stephen King's The Shining. What some didn't realize, however, was how closely Hotel Cortez resembled a real-life "haunted" hotel, according to Ranker. The Cecil Hotel, in Downtown Los Angeles, holds a number of secret passages and torture chambers. Although there were no bloodsucking vampires portrayed by Lady Gaga, two serial killers walked the hallways of the Cecil Hotel.
Is the newest 'American Horror Story' season, 'AHS: 1984' based on anything?
Not much has been revealed about American Horror Story: 1984. However, fans have a few theories about this season based on the teaser trailer. Some speculate this season will be based on popular slasher movies of the 1980s. That includes cult classics like A Nightmare on Elm Street, Friday the 13th, and Sleepaway Camp. Others believe the title of this season, 1984, is a nod to George Orwell's dystopian novel.
"What if American Horror Story: 1984 takes place on a movie set about murders that took place at Camp Redwood and Chanel is now an actress that dyed her hair brown," questioned one Twitter user. "Not hinting at anything, but what if?"
FX's American Horror Story: 1984 premieres on September 18, 2019.