'Jersey Shore: Family Vacation': Is Angelina Pivarnick Having Another Wedding?
After the shocking finale to Jersey Shore: Family Vacation Season 3, many fans are curious — will Angelina Pivarnick redo her wedding? Here's what we know about the possibility of another wedding for Pivarnick.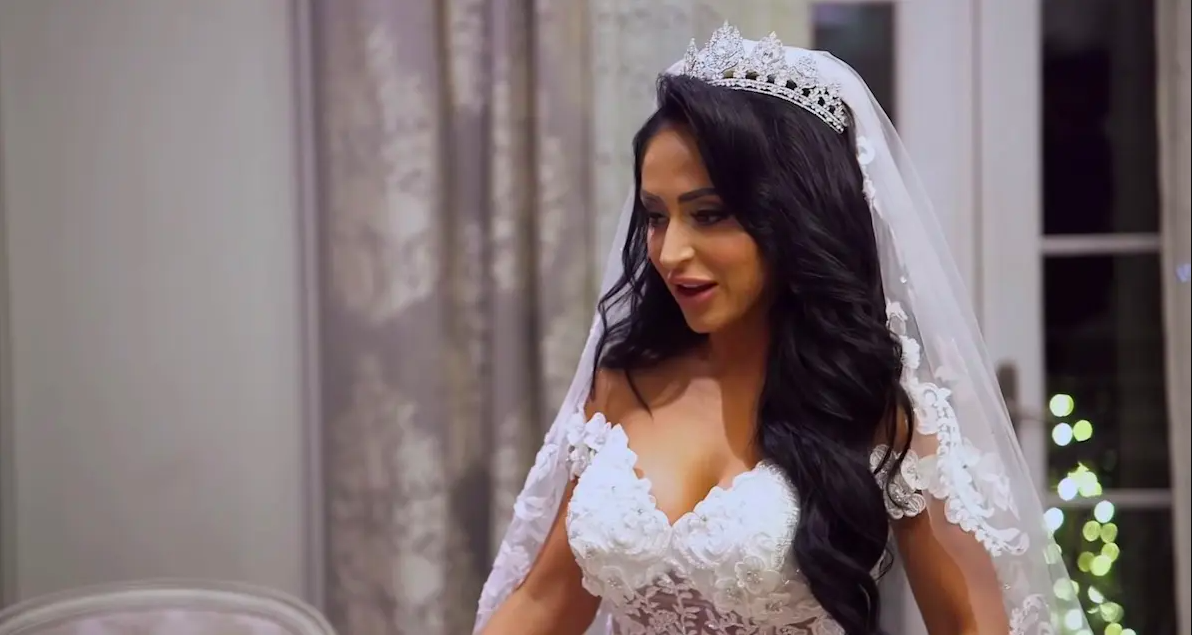 Angelina is still hurt by what happened at her wedding 
Before the ceremony began, everything seemed to be going well. Pivarnick gifted her roommates-turned-bridesmaids with custom wine glasses. "Who would have known that eight years ago, we were all going to be together like this," Pivarnick said. "Especially all the crazy times we've had."
After the roommates delivered their speech, everything started coming apart. When Deena Cortese noticed Pivarnick was upset about their speech, she attempted to apologize. At the time, Pivarnick wasn't ready to forgive. 
A source close to Pivarnick said coping with the drama from the wedding was hard for her. The source told HollywoodLife Pivarnick was excited for viewers to see the episode and form their own opinion. They continued: "[Angelina] felt robbed that night by her female co-stars. She's still dealing with the pain from her wedding night and the embarrassment she felt. It was really hard for her. She still wants to do another wedding when the quarantine is lifted."
Chris took offense to the speech, too
Pivarnick took to social media after the episode aired. In an Instagram Live, her husband Chris Larangeira stepped in to speak his truth. "Yes, we joke around, we can take a joke, but not at someone's wedding," Larangeira said of the speech. "You don't do it then. We didn't know about the speech at all." 
Larangeira confirmed his hurt feelings by commenting on a since-deleted post on Vinny Guadagnino's Instagram (via Reddit). "The speech was very hurtful to me and my wife," Larangeira wrote. "It was a very emotional day and even though me and Angelina joke around a lot, it was not the time or place for a speech like that." According to Larangeira, "the place booed them off the stage," contrary to what the show aired. "I see how the show is making it look like she went all bridezilla, but you can't tell someone how to feel."
Will Angelina and Chris redo their wedding?
At this time, it's unclear if Pivarnick and Larangeira will redo their wedding. Pivarnick recently deleted her Twitter account after an influx of tweets from Jersey Shore viewers and castmates regarding her reaction to the speech. Before Pivarnick deactivated her Twitter, she hadn't said anything that would implied she made plans for another wedding.
Showbiz Cheat Sheet is paying close attention to her Instagram — which is still active — for news of future wedding plans. Considering the limitations caused by the coronavirus (COVID-19), another celebration may be in order eventually. If and when Pivarnick does have another wedding, the Jersey Shore roommates won't likely be invited.