Is Another 'KUWTK' Spinoff Show Next on the Kardashian Agenda?
Now that the news is out that Keeping Up with the Kardashians will be wrapping up its unprecedented 20-season run, fans are wondering what's next for the famous family. It's hard to imagine a reality TV world without at least some of the Kardashian-Jenner sisters making regular appearances.
In fact, it's so hard to imagine that many fans are convinced that the logical next step will be yet another show that keeps the family's long-time window of reality TV fame extending even further. 
There have already been tons of spinoffs for the family's flagship reality TV show, and another one isn't outside of the realm of possibilities.
'KUWTK' has been wildly successful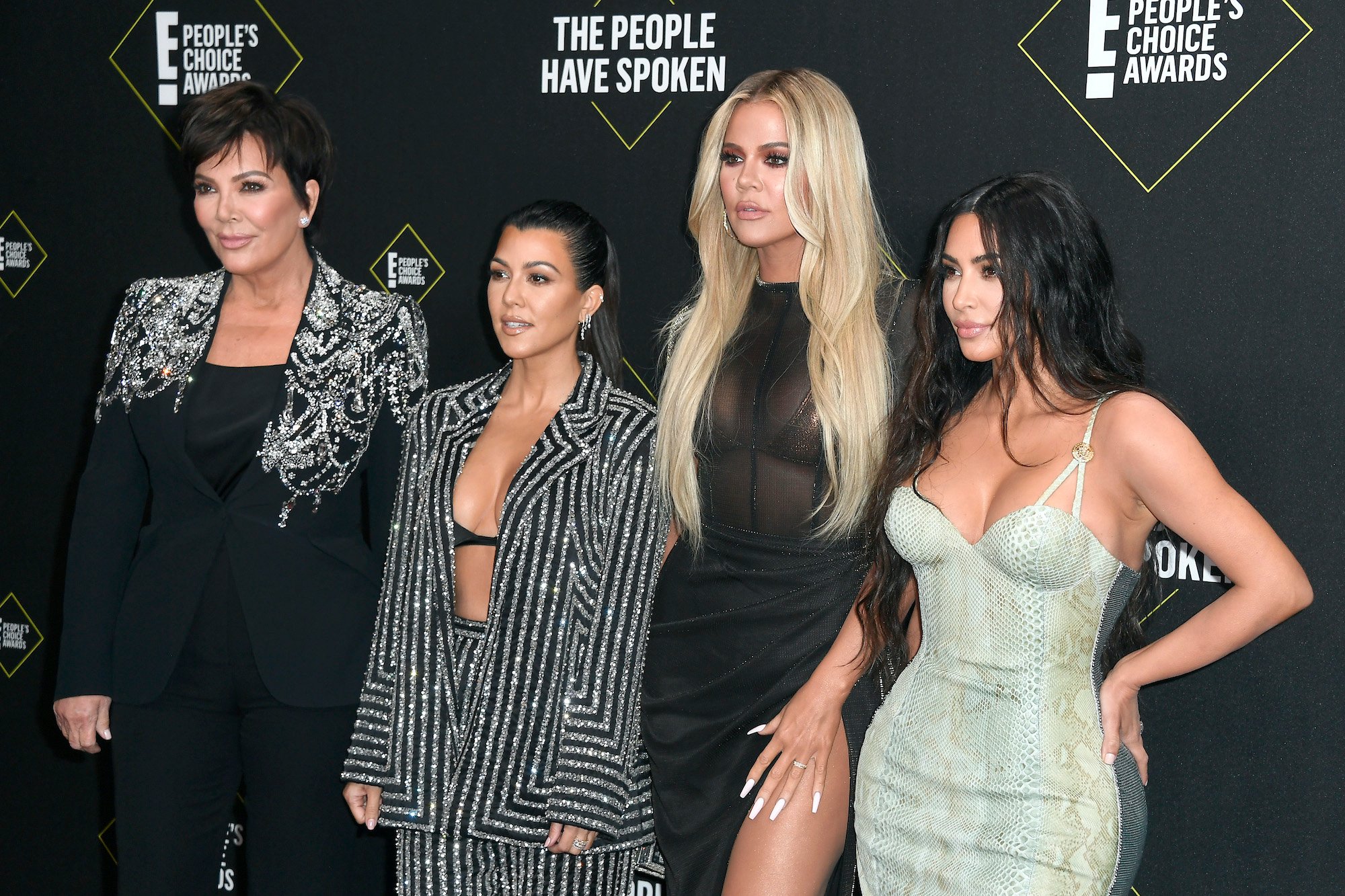 Sure, in recent years fans have had plenty of complaints about the show. Even from the beginning, many people took issue with what they saw as "fake" plot lines in what was ostensibly a show based on the cast members' real lives, but most fans understood that they were watching a show edited for entertainment value.
When the show first premiered, its premise was about following a rich but not necessarily famous family as they tried to climb their way into stardom. 
Of course, we all now know that plan worked wonders and that each of the sisters has used the leverage and exposure from their time in the reality TV spotlight to make a name for herself.
Kim Kardashian has moved on to a successful shapewear business and has her sights set on a new career in criminal justice reform.
Kourtney Kardashian has focused on growing her lifestyle brand Poosh. Khloé Kardashian has been seeking out endorsement deals as she attempts to find her own footing amongst personal love life drama.
Kendall Jenner is a well-paid and much-sought-after model. Kylie Jenner's success has been the most flashy — and controversial — as her cosmetics line has seen tremendous success (though not quite as tremendous as the family made it out to be). 
Several 'KUWTK' spinoffs have already happened
RELATED: 'KUWTK' Fans 'Not Really Surprised' Season 20 Will Be the Show's Last
Related post url: 
It may seem like a stretch to keep a series that's already been on the air for more than a decade going, but it wouldn't be the first time that KUWTK saw a spinoff. In fact, the series has had almost a dozen spinoffs to date. Many of the spinoffs have been location specific and featured a few of the family members "taking" a particular locale.
In 2009, we saw Kourtney and Khloe Take Miami. After two seasons, Khloe had other commitments, so it became Kourtney and Kim Take Miami. The shows followed the sisters as they opened a Miami-based location of their boutique Dash. That same premise carried Kourtney and Kim to "take" New York when they opened yet another Dash location in 2011. 
Not all the spinoffs have been business-focused. Several have dived deep into the personal dramas that have made the sisters so famous. In 2011, the world got a close look at love in Khloé and Lamar. Revenge Body with Khloé Kardashian provided a platform for the fitness-loving sister to mentor others into shape. Rob and Chyna followed the lesser-known Kardashian sibling into his star-crossed relationship. 
Fans think another 'KUWTK' spinoff is likely
Now that KUWTK is winding to an end, fans suspect that at least some members of the family will want to stay in the limelight. One Reddit commenter mused: "I'm kind of shocked but not really surprised. They all seemed really over it for a while. I bet there will be some spin off shows though."
Adding to the speculation, the commenter said, "Probably Scott. I can see Khloé doing something."
Scott Disick has become an increasingly important part of KUWTK — even as his ex Kourtney Kardashian left the show. Furthermore, he's already had his own spinoff called Flip it Like Disick and has clearly been focused on his own fame.
He and Khloé Kardashian both seem to be likely candidates for a spinoff, so we'll have to keep an eye out to see whether one materializes.