Is Ben Affleck's New Film 'The Way Back' Based on a True Story?
Ben Affleck's new film 'The Way Back' tackles addiction and alcoholism. Affleck also struggles with those things. Is the movie based on a true story?
It's been a hot minute since Ben Affleck graced us with his talent on, or off-screen. The actor, producer, director, and dad spent time away from the entertainment industry to manage his lifelong struggle with sobriety. Now, with his latest film, The Way Back, Affleck tackles addiction in, what could be, his most emotional project to date. Here's what we know about The Way Back so far.
What is 'The Way Back' About?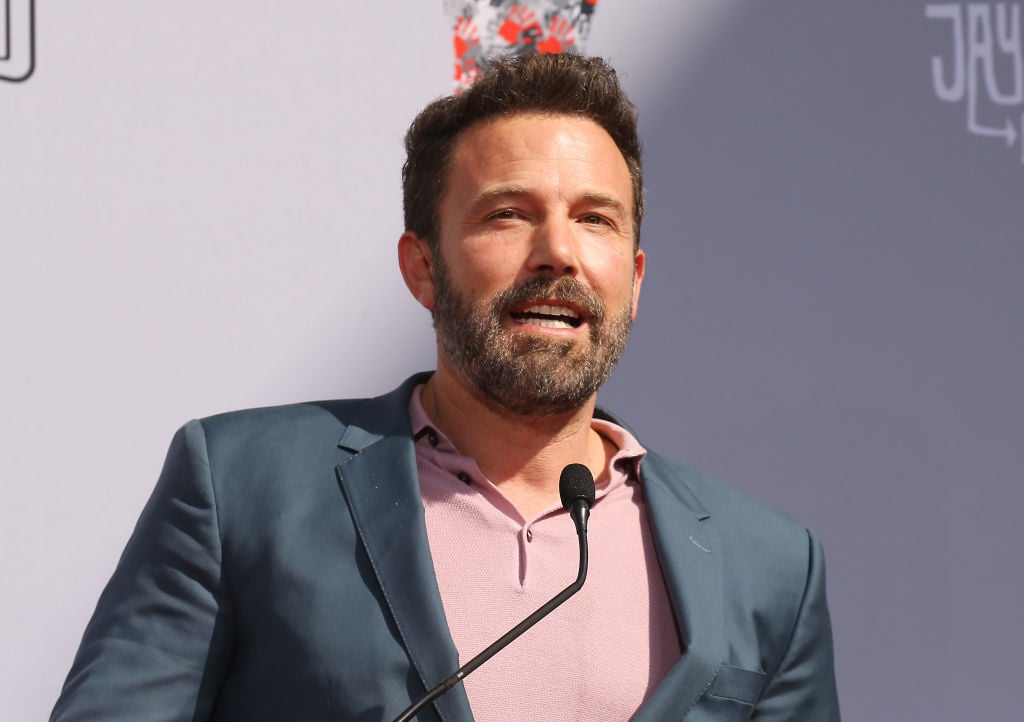 In The Way Back, Affleck plays Jack Cunningham. Jack is a construction worker struggling with alcoholism. Jack's drinking stems from his past as a star athlete who lost a full university scholarship and ruined his marriage.
His addiction worsens after learning his former basketball coach suffers a fatal heart attack. Jack's demons re-surface as he's seen drinking on the job, falling down the stairs, carried out of bars, and crashing his car into another vehicle.
Everything changes when Jack is unexpectedly offered the position his former coach once had. Jack's redemption arc marries Affleck's personal struggles with a story sure to be cautionary and inspiring.
Affleck reunited with Accountant director, Gavin O'Conner for the film, and the two will work together again with a sequel to Accountant, according to Deadline.
Is 'The Way Back' based on a true story?
"I spent a lot of time hurting myself," Affleck's character says in the two-minute trailer. "I made a lot of bad decisions. I've got a lot of regrets."
The words could've been pulled from Affleck himself. He recently posted the trailer on his social media pages to show what the film means to him.
"So proud of this one and the incredible team behind it. Here's your first look at #TheWayBack, a story of endurance and redemption. In theaters this March," he wrote on Twitter. 
The Way Back is a timely reminder of how powerful addiction can be. With Affleck's history, is the film based on a true story? Not entirely.
We'd be remiss not to say the poignant snapshot of a recovering alcoholic's journey towards redemption doesn't resemble the Oscar-winning actor's own life. Affleck (and partner, Matt Damon) surely pulled inspiration from real life. However, The Way Back appears to be a story of fiction.
"This is a really important story for anyone dealing with the trials of life," a source told Us Weekly. "While one of the focal points of this film is addiction, there is a lot more to it. Be it family dynamics, redemption, sports or otherwise, there is something to take away from this film."
The source added that Affleck "has been very vocal about his bouts with addiction and the challenges to overcome it." The Way Back is "another step in that battle," the source added. "It's a relatable character for people in America."
Affleck won't let a slip-up 'derail' him
It's likely not a coincidence that The Way Back was filmed shortly after Affleck's Oct. 2018 stint in re-hab. More recently, Affleck has remained open about his ongoing struggle with sobriety after footage surfaced where he appeared inebriated in Oct. 2019.
"It happens. It was a slip. But I'm not going to let it derail me," Affleck said at the time.
His sentiments are an echo of a post he made on social media after last year's rehab.
"Battling any addiction is a lifelong and difficult struggle," he said. "Because of that, one is never really in or out of treatment. It is full-time commitment. I am fighting for myself and my family."
Affleck's new movie may not be completely true to life, but there are plenty of people who can relate to Jack Cunningham's struggle with addiction — including Affleck himself. This is one important story no one should miss.