Is Beyoncé Pregnant With Baby No. 4? This Photo Is Sparking Speculation
Will Blue, Sir, and Rumi Carter have another sibling soon?
On Oct. 5, their mom, Beyoncé, made a surprise appearance at a star-studded event in Atlanta, where she mingled with your faves and was also photographed with what appears to be a burgeoning baby bump.
Predictably, fans rushed to social media to speculate that she and her hubby, Jay-Z, have another addition coming to their ever-growing family.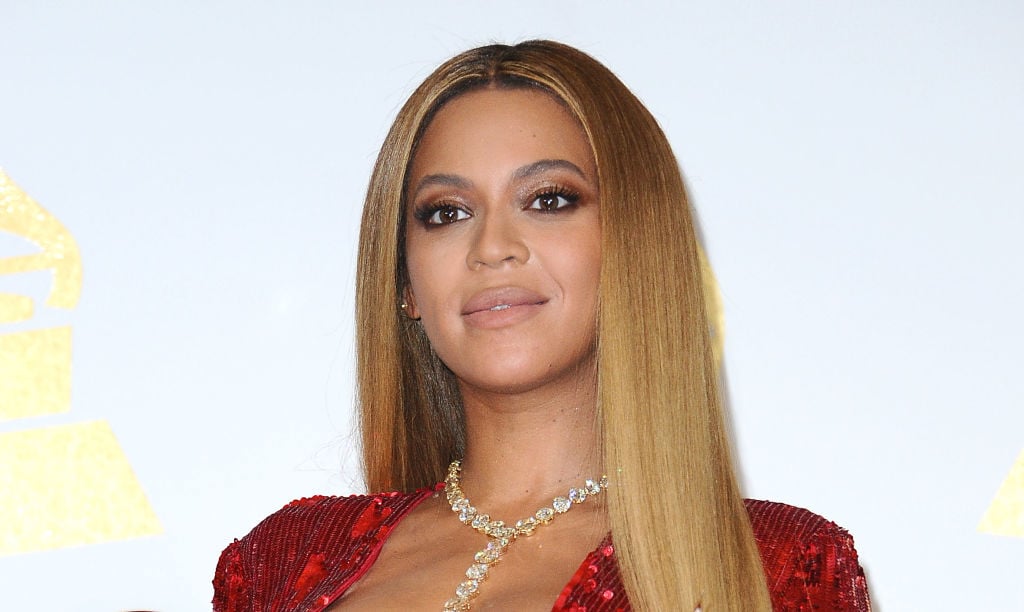 More on Beyoncé's night out
On the evening of Oct. 5, the Lemonade crooner hit the Tyler Perry Studio grand opening gala in Atlanta, where she wore a curve-hugging, gold-beaded gown by Yousef Al Jasmi that featured long sleeves.
At one point, she posed for a photo with comedian Kway Rogers at an angle that seems to show a bump.
Fans reacted to the picture in the comment section, with one person wondering, "Is she pregnant?"
"I thought I was the only one that noticed that…" someone replied.
Another wrote, "Sis has to be pregnant."
"[She's] using that purse to hide something," a woman added.
Beyoncé shared her own photos on social media
As speculation grew, the "Hold Up" singer took to social media to share a few pictures of her own. Most of them are cropped images that cut off her full belly, but she did share a full-body shot that convinced some fans that she's really not expecting.
"Sis said, 'Pregnant, where?!' Let em know, Bey!" someone commented.
But others doubled down on their beliefs, claiming the singer posed in a way that hid the bump.
"Beyonce is pregnant y'all!" one woman declared.
Another echoed that comment, writing, "SHE MF PREGNANT."
Then there were others who expressed frustration with the comments about Beyoncé's body, with one woman writing, "Y'all swear just because someone puts on a little weight they're pregnant."
And they've got a point. The B'Day singer previously opened up about her changing shape in the September 2018 issue of Vogue, explaining that she gained a lot of weight during her pregnancy with Sir and Rumi Carter, who were born in June of 2017.
"To this day my arms, shoulders, breasts, and thighs are fuller," she added. "I have a little mommy pouch, and I'm in no rush to get rid of it. I think it's real. Whenever I'm ready to get a six-pack, I will go into beast zone and work my a** off until I have it. But right now, my little FUPA and I feel like we are meant to be."
But she did eventually lose the baby weight for her performance at Coachella in 2018, thanks to a strict diet.
Do Beyoncé and Jay-Z want more kids?
While both entertainers have suggested that they want a big family, they haven't said whether they plan on having a fourth child. However, there is speculation that they will, given that they have a bit of an obession with the number 4.
At the same time, though, Beyoncé has had several pregnancy and miscarriage struggles over the years. So who knows if they want to risk that again.
But if they do decide to have another baby (if they haven't already), we can't wait to see it.