Is Beyoncé Still Good Friends With Kelly Rowland and Michelle Williams?
It's been 14 years since Destiny's Child went their separate ways to focus on their own music careers.
Though many might have assumed there to be hard feelings between the ladies, Michelle, Beyoncé, and Kelly have remained close friends over the years.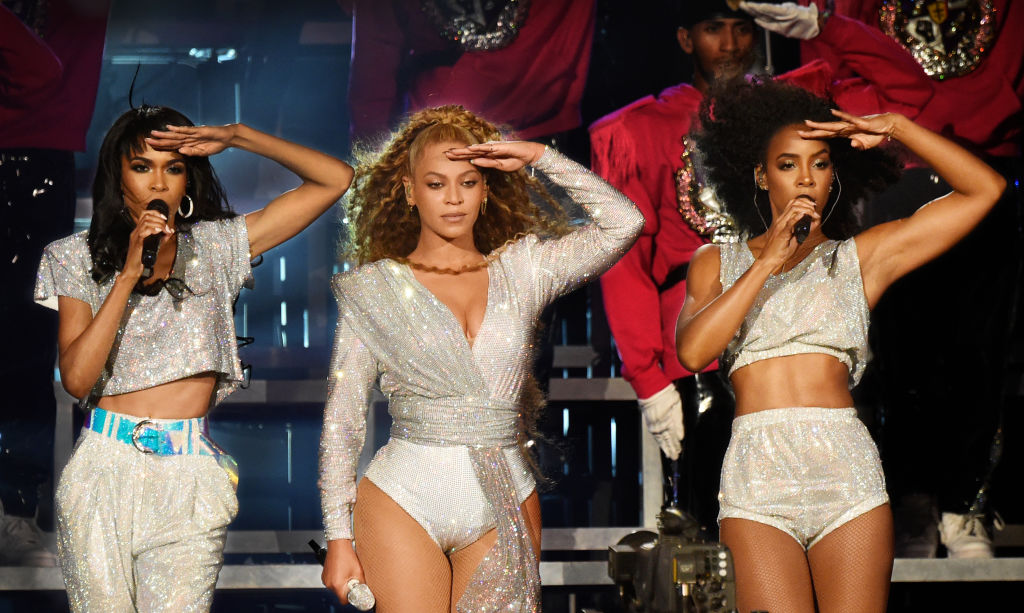 From new careers moves to motherhood, these three women have continued to support each other and consider one another not only best friends but sisters.
Kelly and Beyoncé have been friends for most of their lives
Way before Destiny's Child was even a thing, Beyoncé and Kelly Rowland were just two young friends who both had a passion for singing.
Already having known each other, Beyoncé and Kelly soon found themselves part of the rapping and dancing girl group Girl's Tyme.
Due to family issues in her own home, Kelly eventually moved into the Knowles home where she and Beyoncé became even closer as friends.
Kelly Rowland has even revealed that living with Beyoncé and her family had such a positive impact on her life as a young girl and she cherishes the early days they were able to spend together.
Since she and Beyoncé were the same age, it was inevitable that they would become best friends and after maintaining a close bond all of these years, their relationship just keeps getting stronger.
"Bey and I met at rehearsals for [the girl group] Girl's Tyme when we were nine. We were both singing our butts off and she was impressed I knew all the words to Whitney Houston's "I'm Your Baby Tonight," Kelly explained to Marie Claire. "We grew up in this industry together; we've shared ups and downs and we are closer than ever. I can tell her anything and she'll never judge me. She's a real friend: genuine, loyal and trustworthy. She's also one of the sweetest people you ever did meet."
Today, Kelly and Beyoncé still maintain that close bond and try to spend as much as they can together when they're not too busy with their careers.
Michelle considers Beyoncé her "motivator"
Over the years, many believed that Michelle Williams always got the short end of the stick when it came to Destiny's Child.
With Beyoncé and Kelly being such close friends even before the group formed, Michelle wasn't considered the other girls' "best friend" at first.
After working hard and reaching new heights in the careers as a group, Michelle soon found herself growing closer and closer with Beyoncé and Kelly and now considers them to be her sisters.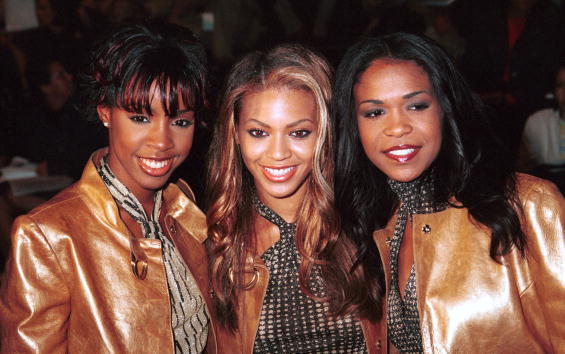 "We're honored to be there for each other in our happy moments. I've never really had genuine female relationships until I met them," she shared with PEOPLE. "I don't care what anyone says, we miss each other. We have that spiritual bond with each other where we know when you're really tired, you need your sister with you today or you just need a phone call to let them know you're thinking about them. I call them my soulmates."
They talk to each other all of the time
Though Kelly, Beyoncé, and Michelle aren't able to see each other a whole lot, the singers do remain in contact on a daily basis.
Whether it's to see how their day went or to seek some words of wisdom, these three best friends can't go too long without talking to each other.
"Like all the time. Every week. We talk, literally. We are truly sisters. They are my sisters. I talk to them, I seek advice from them, I call them when I need them, when I don't need them I call them, when I want a girl's night. I call them for everything," Kelly shared during her interview with Australian Vogue back in July 2018.
They even make sure to support each other during major milestones in their lives.
From weddings to childbirth, Beyoncé, Kelly, and Michelle are by each other's sides through any and every thing.
Kelly and Michelle have even come out on stage to perform alongside Beyoncé during some of the most important performances of her career.
Just last year, Beyoncé made history as the first black woman to headline Coachella, and of course, she had to bring out her BFFs to commemorate her special moment.
As you can see, Beyoncé, Kelly, and Michelle are best friends until the end. Though Destiny's Child has seen it's last days, their bond as friends is something that can never be broken.