Is 'Black Panther' Chadwick Boseman's Dramatic Weight Loss For an Upcoming Role?
'Black Panther' star Chadwick Boseman's change in appearance had Marvel fans wondering if he is preparing for an upcoming role.
Black Panther star Chadwick Boseman lost an incredible amount of weight in the months before he died. Marvel fans now know that the actor was battling stage 4 colon cancer before he passed away in late August. While many voiced their concerns over the actor's appearance before his passing, many were hopeful that his weight loss was for an upcoming role.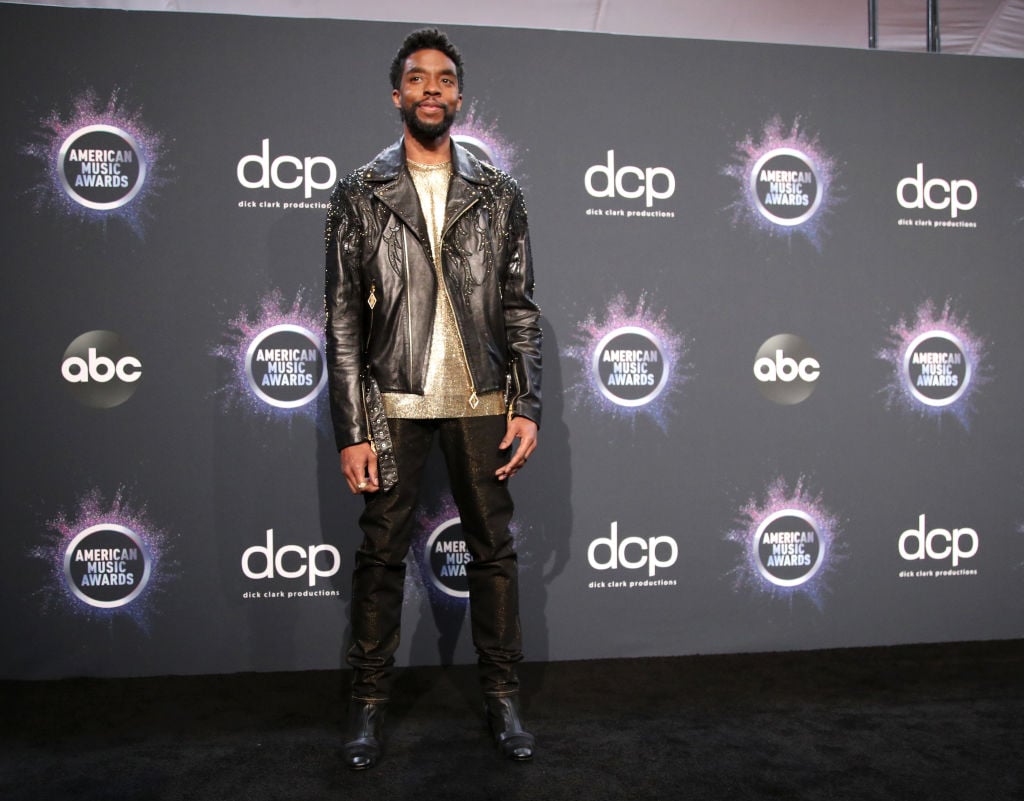 Boseman looks frail during a recent outing
In April fans spotted Boseman running a few errands with his girlfriend, Taylor Simone Ledward, in LA. The Black Panther star looked frail compared to his turns in the Marvel Cinematic Universe.
According to The Sun, Boseman wore a light t-shirt for the outing and covered up with a bomber jacket. Ledward — who Boseman married before he died — also looked casual in jeans and a white shirt.
Boseman sparked similar concerns over his weight loss a few weeks ago when he posted a video on Instagram. The clip featured Boseman promoting a new charity, Operation 42, which is helping hospitals that have been hit hard by the coronavirus pandemic.
The actor was also spotted walking around his Los Feliz neighborhood using a cane. Boseman's mother joined him for the quick walk, which included a stop by a nearby cafe for a smoothie.
Even though Boseman's appearance was surprising, he had a history of making extreme body changes for his career.
Some fans believed the weight loss was for an upcoming role
Between the public appearances and the Instagram video, fans became officially worried about Boseman's health. Taking to social media, fans asked the actor if he was doing okay and why he has lost so much weight.
Despite the growing concern about his health, Boseman didn't address his dramatic weight loss. Some fans were certain his drastic change in appearance was due to an upcoming role. This made sense because he had a history of changing his appearance for different acting jobs.
Boseman rose to stardom playing T'Challa in Black Panther.  He has reprised the role in several crossover films in the MCU, including Avengers: Infinity War and Avengers: Endgame.
To get in superhero shape, Boseman hit the gym for an entire year and had a martial arts expert train him for the fight scenes.
When fans started to take notice of Boseman's change in appearance, Looper reported that Boseman was training with a martial arts staff to prepare for an upcoming role in Yasuke.
Chadwick Boseman was scheduled to begin training for 'Black Panther 2' this month
Despite their concerns, fans believed that Boseman had plenty of time to bulk up for Black Panther 2. According to The Hollywood Reporter, Boseman was also convinced he would get in shape for the sequel up until a week before his death.
Marvel was forced to push back the premiere dates of all of its Phase 4 movies due to the coronavirus pandemic. Before Boseman's death, Disney pushed the sequel's premiere to the spring of 2022. Filming was scheduled to begin in the spring of 2021, and Boseman was scheduled to begin training this month.
An insider close to Boseman revealed that the 43-year-old actor was certain he would beat cancer. He thought he would gain the weight back and be ready to film in the spring of 2021. It wasn't until a few days before Boseman died – when his health took a drastic turn for the worse – that he realized he wouldn't be a part of Black Panther 2.
This post has been updated since it was originally published in May 2020.