Is 'Blue Bloods' Star, Sami Gayle on Instagram?
The family show has a big cast. Some Blue Bloods stars are on Instagram while others are more private. Sami Gayle has been playing Nicky Reagan since season 1. This is what she shares with her fans now that she's not on the show as much.
Sami Gayle isn't on 'Blue Bloods' every week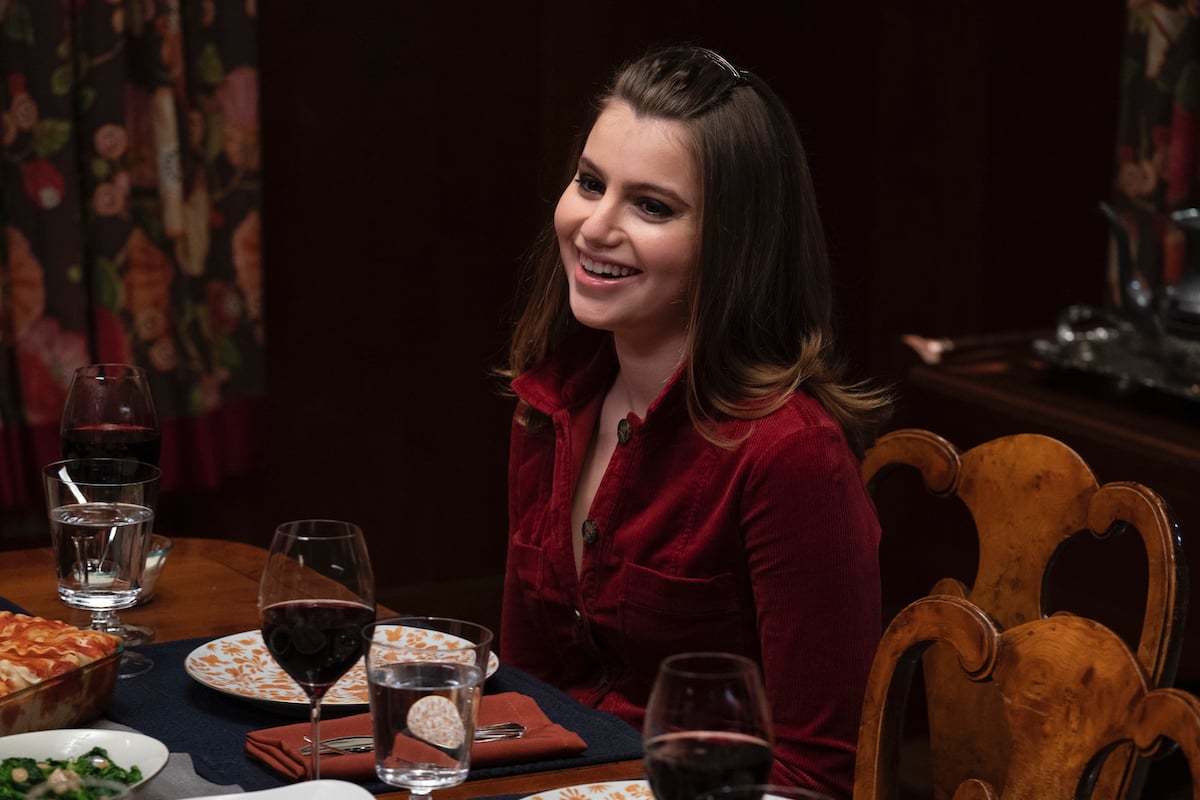 Gayle plays Nicky Reagan on the show. She's the daughter of Erin (Bridget Moynahan) so they usually have a similar point of view on things.
Eventually, Nicky finished college and she decided to move to California for a job. Gayle isn't regularly seen on Blue Bloods anymore because of this. But she did appear in an episode of season 11 in hopes to meet Joe Hill (Will Hochman). Joe decided to not go to dinner after the fallout from the secret of him being related to the Reagans came out.
That means fans don't get to see Gayle on their screens as much. But she does try to keep in touch with them online.
She has an Instagram
Some of the older cast members don't have social media accounts. But Gayle has an Instagram account.
She sometimes shares behind-the-scenes pictures from filming Blue Bloods. Gayle recently posted a picture of blowing out candles on a birthday cake with Tom Selleck, who plays Frank. She captioned it with, "Happy Birthday to the best TV Granddad! Photo taken pre-pandemic, I think in 2017)."
Fans can also learn more about her personal life on the page. She posted pictures of her family members and her dog. Sometimes she participates in social media challenges and includes her co-stars.
She previously posted a black-and-white photo of her being in the pilot scene of a plane. Gayle tapped Bridget Moynahan, who plays Erin, to do the same.
"Thank you for showing me what it means to be a smart, driven, compassionate, generous and successful woman! I am so lucky to have gone through the most formative years of my life with you by my side, leading by example!" she wrote to her TV mom.
Her birthday post showed a tradition fan don't get to see
Gayle's birthday is on Jan. 22 and Selleck's birthday is on Jan. 29. Her photo of their cake shows a tradition fans don't normally see.
"There's a tradition on Blue Bloods that we've done over the years, which probably nobody outside of Blue Bloods would know about," Donnie Wahlberg, who plays Danny Reagan, said on the cast's Zoom call. "But we like to celebrate birthdays at the dinner table and today we actually have a birthday."
This reunion took place in April of 2020 around the time of Moynahan's birthday. They celebrated together with Gayle making her a cake and they all sang "Happy Birthday".
Obviously, the cast has become close over the years. Gayle isn't regularly seen on the show anymore, but fans can keep up with her on Instagram.