Is Bobby Flay Married? A Brief History of the Food Network Star's Behind-the-Scenes Love Life
Bobby Flay is one of the most high-profile celebrity chefs, and his rise to fame has included some serious spats with others in the business.
Celebrity chefs have definitely been an increasingly visible phenomenon in the world of fame. What started primarily as programming for niche industries like The Food Network has given way to television shows on practically every streaming platform, creating a whole network of celebrity chefs who have made their fame through talking about food, teaching others how to prepare delicious meals, and judging competitions about who makes them the best.
Bobby Flay is one of the most high-profile celebrity chefs, and his rise to fame has included some serious spats with others in the business. 
Along the way, fans have been fascinated with Flay's love life, and some recent developments have gotten them even more curious than usual. 
Bobby Flay has ruffled feathers in the food business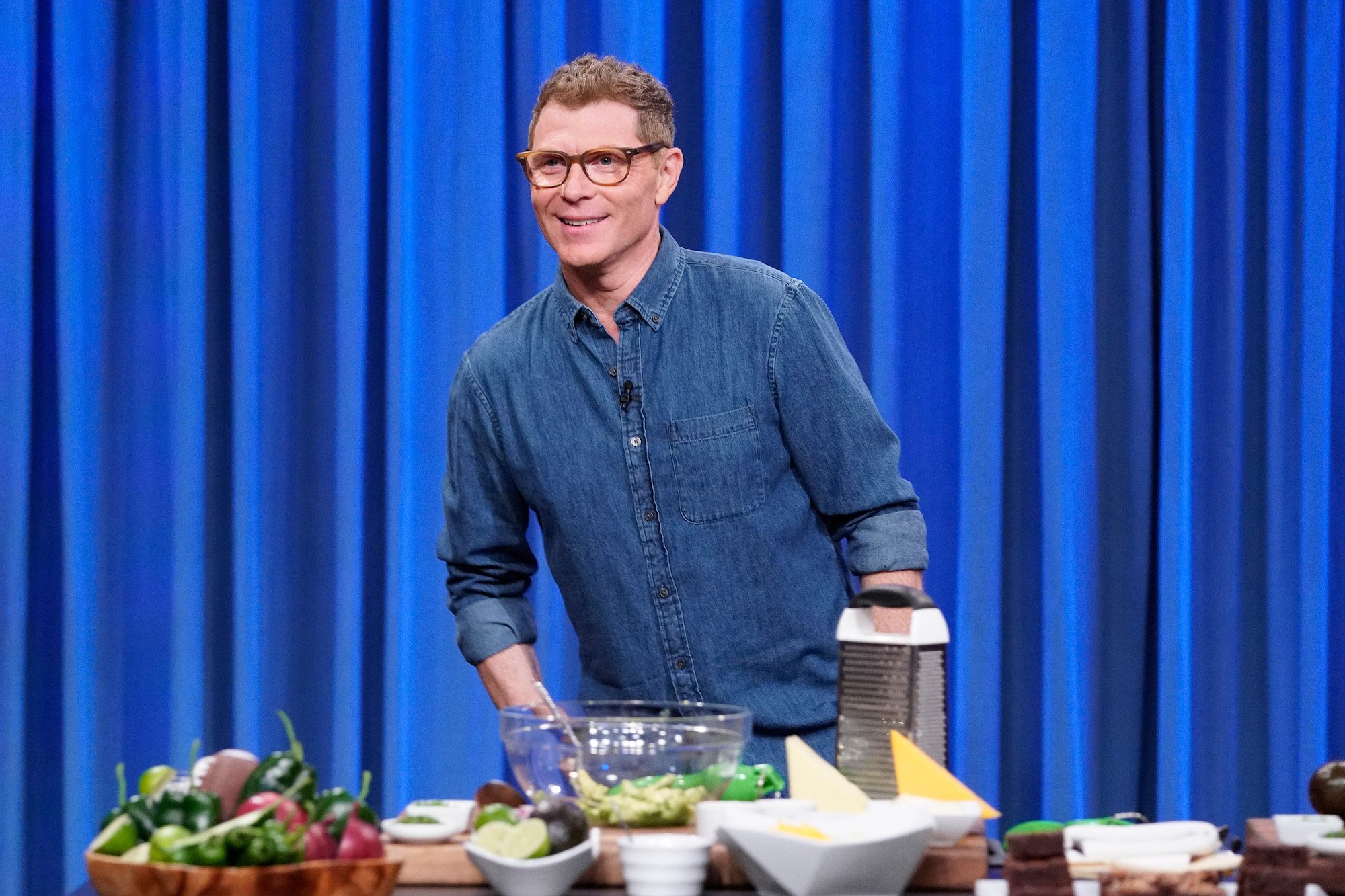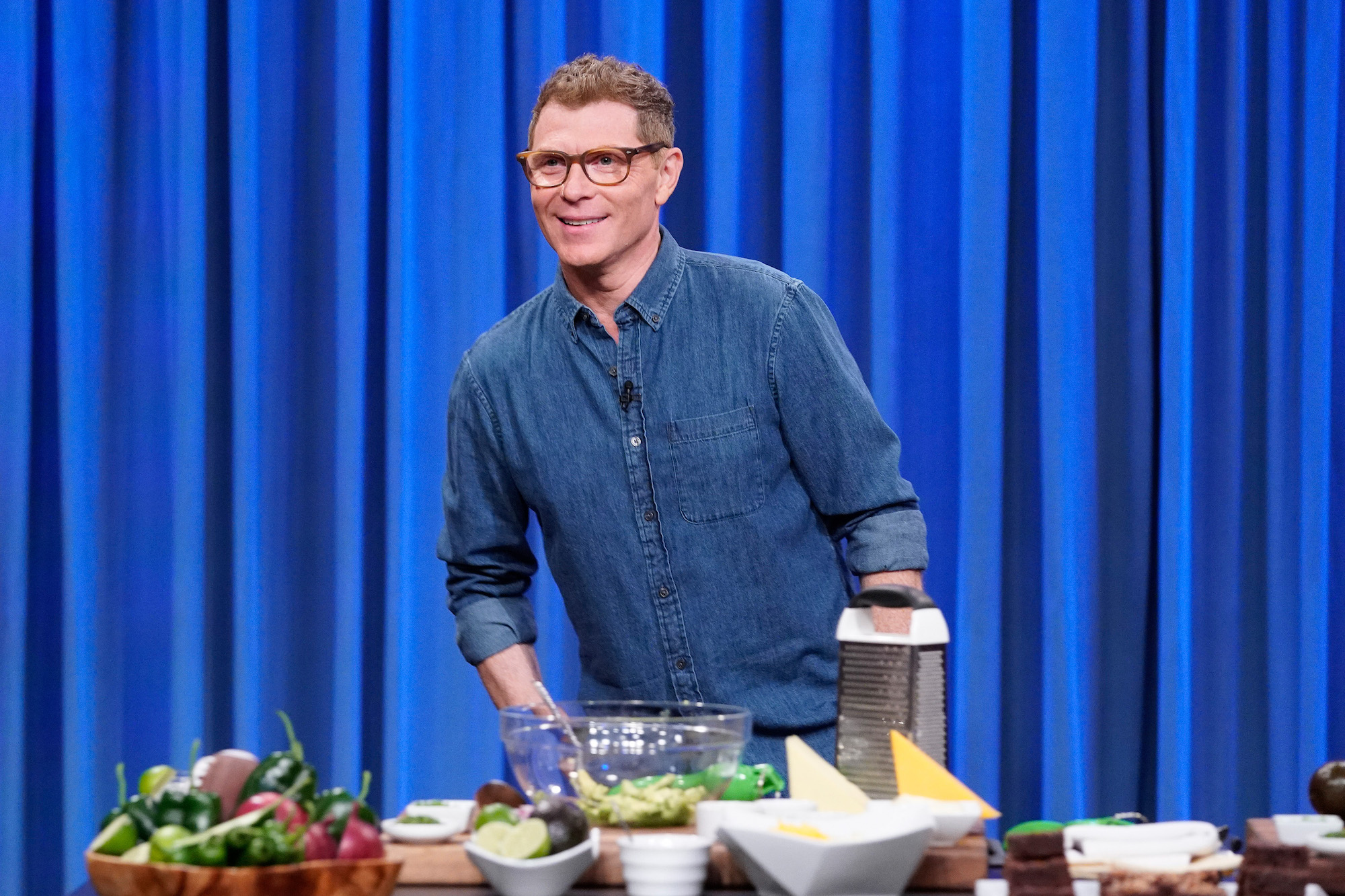 Like many of the most popular celebrity chefs, Bobby Flay has a heavy presence on The Food Network. He's been invested in cooking since he was just a child and started on his professional path into the culinary world as a teen. He was one of the early stars of the fledgling Food Network, which first premiered in 1993.
Flay began appearing on the network in 1994 as a guest chef and had his own shows by the late 1990s including Hot Off the Grill with Bobby Flay. It was his appearance on 12 seasons of Iron Chef that really launched him into the broader public eye. 
Flay has many admirers and fans of his Southwest-inspired dishes, but not everyone has nice things to say about the chef. People who have worked closely with Flay have reported that he is unkind and disrespectful behind the scenes.
Not everyone has had that experience, however. In fact, fellow chef Alex Guarnaschelli initially thought that Flay was a jerk and was put off by his "cool" persona, but once she got to know him, she found him to be helpful and supportive of her own career. The two are now close friends. 
A rocky love life lies in Bobby Flay's past
One area where Flay has faced criticisms about his behavior is his love life. He has been married three times. His first marriage was in his 20s, and he met fellow chef Debra Ponzek at a charity event for Meals on Wheels. The pair went their separate ways after just two years. Soon after, Flay met Kate Connelly on the set of Robin Leach Talking Food. They married in 1995 and had a daughter together the next year, but that relationship was also short-lived. 
Flay's third marriage was to Stephanie March, an actor famous for her work on Law and Order: SVU. This relationship received the most public attention.
The marriage was reportedly plagued with rumors that Flay was cheating, and when March suffered a burst appendix in 2014, Flay was too busy with work to join her at the hospital and sent an assistant in his stead. The eventual divorce got ugly with Flay freezing all credit card accounts as the public battle made headlines. 
Bobby Flay's current love life has fans curious
Following Flay's divorce, he began dating actor Helen Yorke, and fans wondered if he might be heading into a fourth marriage after the couple was spotted seen having some hot and heavy PDA per Delish, but they broke up in 2018. Many have since been wondering about the current state of Flay's love life.
He has posted some Instagram messages about his "favorite girl," but he's not referring to a love interest. Instead, he is clearly close with his daughter Sophie Flay, who is now grown and working as a reporter. 
Some other Instagram posts have gotten fans curious, however. In some of his how-to videos, Flay refers to a woman named Christie, and fans have been looking for clues about the mystery woman.
It appears that Flay is talking about his assistant Christie Bok, an International Culinary Center graduate who has previously served as an assistant for chef Mario Batali. It looks like the mystery lady is an employee and not a love interest, so it appears that he is still single — or at least not sharing anything more.