Is 'Boss Level' on Netflix? Where to Stream the Frank Grillo Time-Loop Movie
Boss Level is one of the latest streaming original movies to hit the scene and offers a familiar genre twist. Starring Captain American: The Winter Soldier star Frank Grillo, the film is a sci-fi thriller about a former special forces operative who must fight his way out of a mysterious time-loop scenario.
With many people still trying to stay safe from the pandemic, a fancy new sci-fi thriller available at home probably sounds like a strong proposition to a lot of viewers. That said, here's what you'll need access to in order to stream Boss Level.
'Boss Level' stars Frank Grillo and Mel Gibson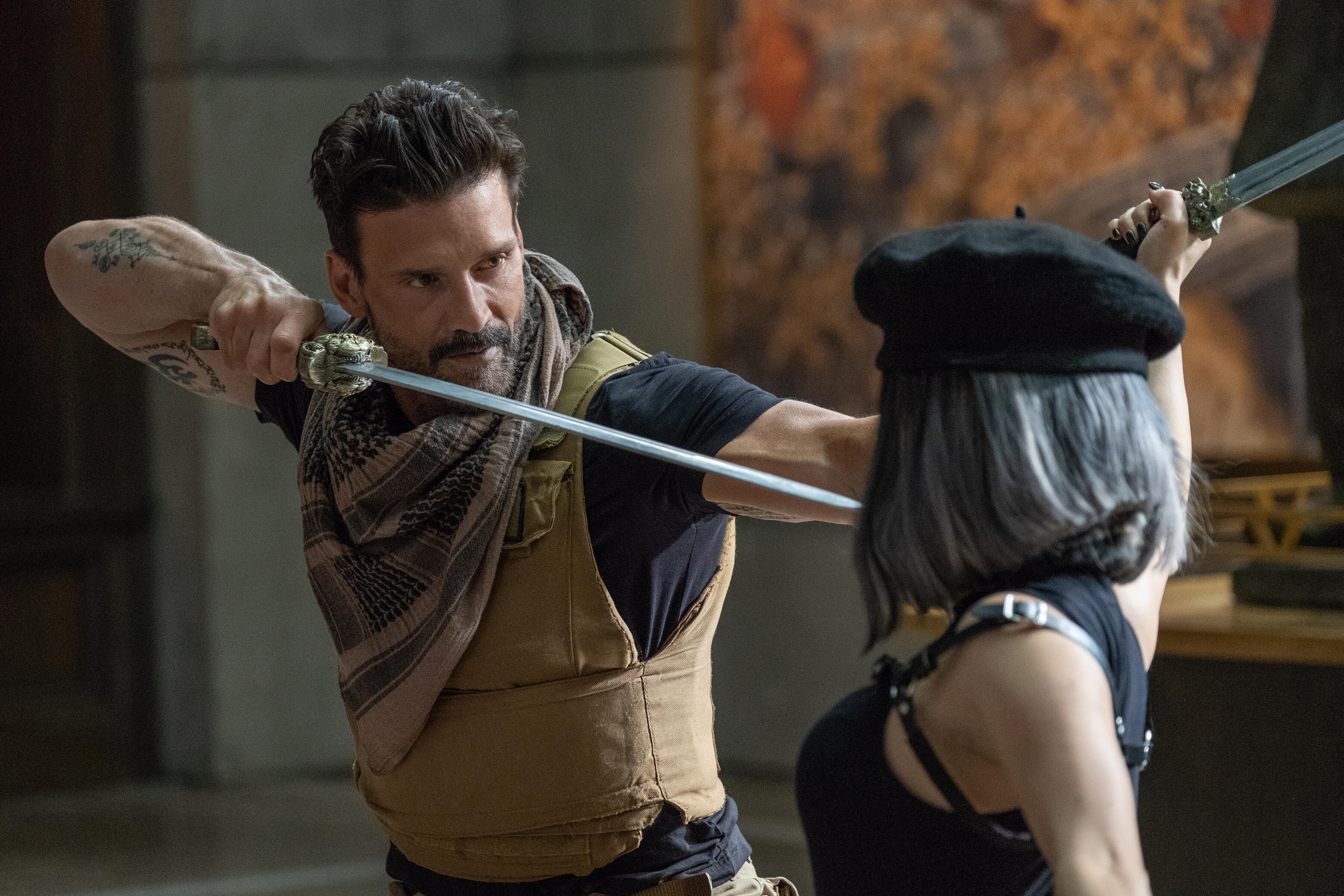 In Boss Level, Grillo stars as Roy Pulver, a former soldier who gets pulled unwittingly into a strange and mysterious government science program. As a result, he is trapped in a Groundhog Day-style time loop, with a pack of goons constantly trying to kill him and the day restarting every time they succeed.
The time-loop genre has become much more widespread over the years, with renewed interested likely kickstarted by the success of Tom Cruise's Edge of Tomorrow. Since then, viewers have seen numerous takes on the formula, including Palm Springs and the Happy Death Day series. Heck, just a couple of weeks ago, Amazon released The Map of Tiny Perfect Things, which put a teen romance spin on the idea.
Despite the genre's growing ubiquity, Boss Level looks to be putting a fun spin on things, with crazy over-the-top action and a sly sense of humor. It should also be noted that, based on available marketing materials, the film does not seem to have much to do with video games, as is suggested by the title.
Alongside Grillo, Boss Level's cast includes Naomi Watts, Michelle Yeoh, Annabelle Wallis, and Mel Gibson. Also, for some reason, Rob Gronkowski.
Boss Level hails from underrated action director Joe Carnahan. Audiences should recognize his bombastic touch from Smokin' Aces, The A-Team, and Stretch. He's also handled much darker fare in The Grey and Narc, the former of which also starred Grillo in an early role.
Where is 'Boss Level' available to stream?
Boss Level started life in development at 20th Century Fox in 2012, according to Movieline, under the name Continue. Through numerous ups and downs, it ended up with a theatrical release date last year with the creatively named Entertainment Studios.
Once the pandemic struck, it was removed from the release calendar and later sold to Hulu. Deadline reported the deal to be worth eight-figures, close to the film's $45 million budget. As such, the streaming service will be the exclusive home to Boss Level upon its release tomorrow.
Hulu was quite bullish about acquiring smaller films last year once the pandemic killed their chances at a theatrical release. Last November, they premiered Run and Happiest Season, which were supposed to be released in theaters in North America by Lionsgate and Sony, respectively. Just last week, it also premiered The United States vs. Billie Holiday, a music biopic sold off by Paramount.