Is Bravo's Andy Cohen Married? The Host's Relationship Status Isn't Complicated
You can't really say you're a fan of Bravo television unless you know Andy Cohen, the host of Watch What Happens Live. Cohen has been involved with the network since the early 2000s, and his persona has only exploded in popularity throughout the years. Naturally, this means viewers often wonder about the details of Cohen's personal life, including his relationship status. So is Bravo's Andy Cohen married? As it turns out, Cohen hasn't tied the knot just yet, but the 51-year-old has plenty of people in his life to call family.
The details on Cohen's relationship status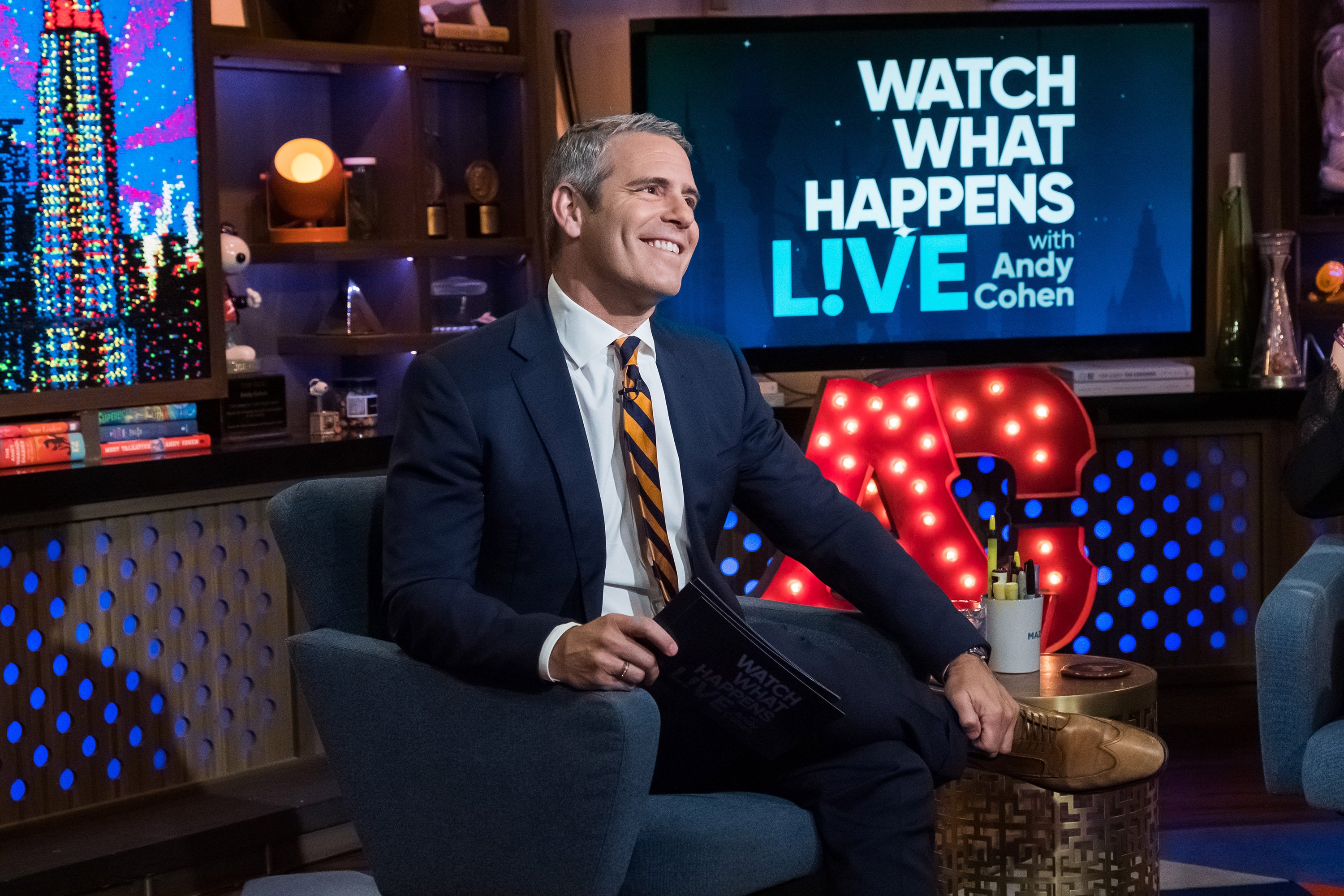 For now, it looks like Cohen is single. Previously, the Bravo host dated Harvard University graduate student Clifton Dassuncao. However, in March 2018, Cohen broke up with his boyfriend and was back on the dating market.
"Yes, I am single again," Cohen told Entertainment Tonight at the time.
That being said, the television personality didn't give away any details about the split. "I didn't sign up for a reality show," Cohen explained.
Does Cohen have kids?
Cohen may not be married, but he has already delved headfirst into the joys of parenthood. In December 2018, Cohen revealed he was expecting his first child, via surrogate, during an episode of Watch What Happens Live.
"After many years of careful deliberation, a fair amount of prayers and the benefit of science, if all goes according to plan, in about six weeks time, I'm going to become a father thanks to a wonderful surrogate who is carrying my future," Cohen said in the episode.
The host also expressed his excitement over his new journey. "Family means everything to me and having one of my own is something I've wanted in my heart for my entire life and though it has taken me longer than most to get there," he said. "I cannot wait for what I envision will be the most rewarding chapter yet."
Meanwhile, Cohen took the time to thank the people around him — including his fans. "To the viewers at home, I call you my friends at home because we are friends. You have supported me through almost 10 years of live tomfoolery night after night," Cohen said. "This has been an incredible, joyous journey with you all. I am grateful to be able live my dream every day and grateful to you for coming along for the ride. I don't take any of it for granted."
Then in February 2019, Cohen became the father of a baby boy named Benjamin Allen Cohen. The host shared the news with an adorable black and white photo on Instagram.
"WOW! This is my son, Benjamin Allen Cohen," Cohen wrote in the caption. "He is 9 lbs 2 ounces!! 20 inches!! Born at 6:35 pm, PT. He is named after my grandfather Ben Allen. I'm in love. And speechless. And eternally grateful to an incredible surrogate. And I'm a dad. Wow."
Cohen on being a single parent
Given Cohen's single status and recent venture into parenthood, it goes without saying Cohen is a single father. According to an interview with People, the host made his decision to become a dad because he "didn't want to wait" any longer.
"It's not something in your mind — 'Oh, I want to do this alone.' But I like being alone," he told the publication. "I didn't want to wait. To me it would have to be a very special person to say, 'Let's do this together.' And I would love that, and that person could be having coffee down the street at this moment and I'll meet him soon."
Although Cohen isn't married, the Bravo executive producer has tons of love to go around. Cohen's decision to become a single father is seriously admirable, and fans can't wait to see what he does next.
Check out Showbiz Cheat Sheet on Facebook!