No, Britney Spears Isn't Actually in Jail: Here's What 'Free Britney' Is About
Are you wondering if Britney Spears is in jail? You are not alone. Many people want to know why #FreeBritney keeps trending on Twitter. Christina Aguilera, and both Spears' exes, Justin Timberlake and Kevin Federline, shared their hope for the "Toxic" singer that she deserves her freedom. On June 30, some Twitter users pointed out how ironic it is that Bill Cosby is free but Britney Spears isn't. Why does everyone keep saying, "Free Britney?"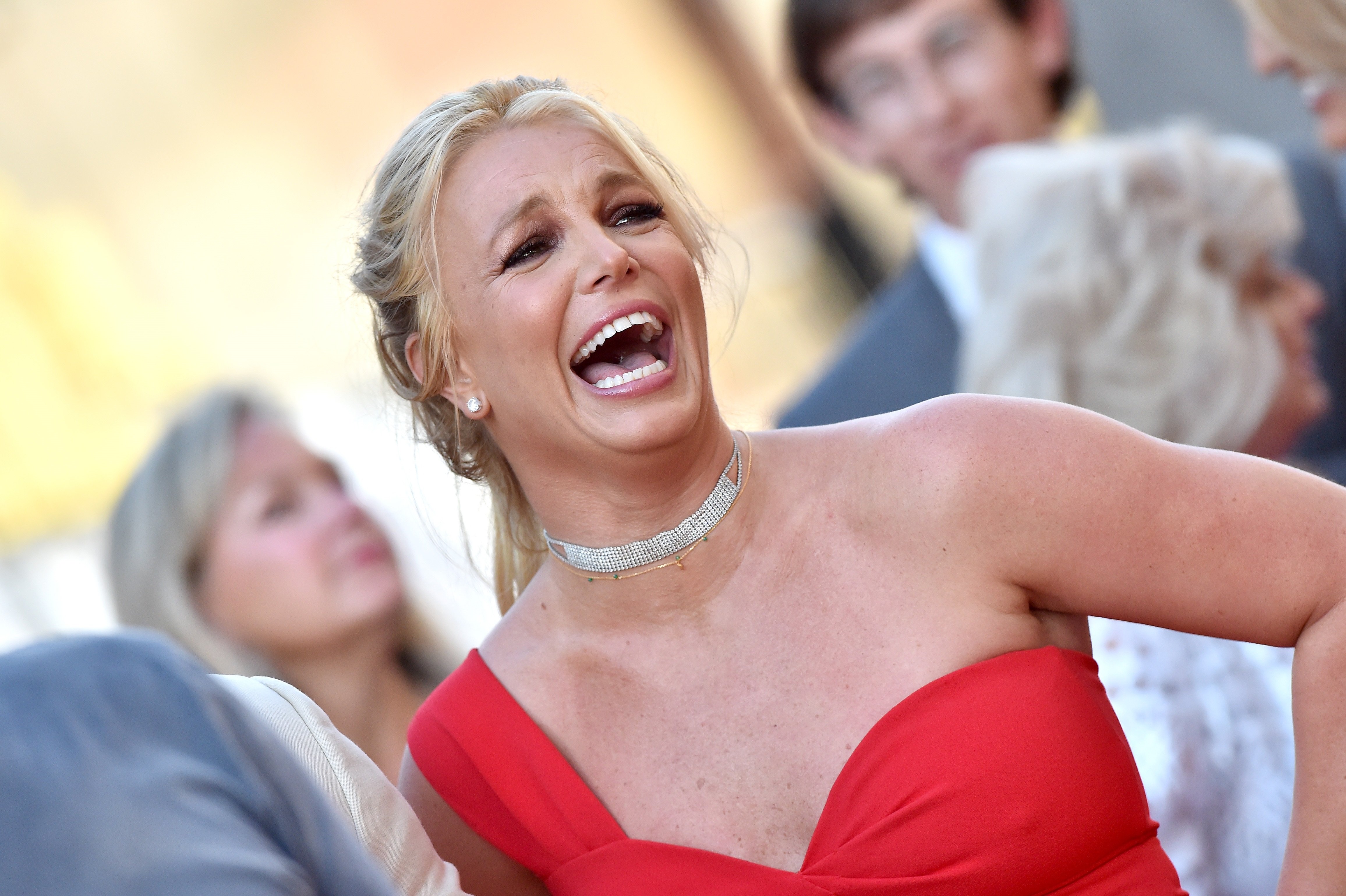 Is Britney Spears in jail?
No, Britney Spears is not in jail. However, to the 39-year-old singer-songwriter, it seems like she is. On June 23, Spears told a court how much the conservatorship (guardianship) she is stuck in controls her life.
Her father, James "Jamie" Parnell Spears, controls the star's $60 million fortune. However, Britney and her dad are estranged and don't speak. According to Britney's testimony to Judge Brenda Penny, she wants to remove an IUD from her body but isn't allowed to do so. The pop star wants to have more children but can't because of the birth control device. She detailed how they made her perform on stage, even with a fever.
RELATED: Why did Britney Spears Take Lithium? What Side Effects Did She Experience?
She also stated that her father and his team put her on strong medication, lithium, against her wishes because she said "no" to another Las Vegas show. The "Lucky" singer compared her situation to sex trafficking. She's not allowed to ride in her boyfriend, Sam Asghari's car or change the look of her kitchen cabinets. Some fans speculate that the icon doesn't even run her Instagram account. So, although Britney Spears is not in jail, she expressed on June 23 that it feels like she is.
What happened to Britney Spears?
After Britney Spears soared to fame in the late 1990s, the paparazzi followed the young teen everywhere. She dated Justin Timberlake, but when the couple broke up, rumors swirled that she cheated on him. The NSYNC band member did create a music video for "Cry Me a River" with a Britney look-alike. It wasn't a difficult rumor to believe after he released the song.
Then Spears dated and quickly married rapper Kevin Federline. The couple had two children together and then divorced in 2007. She struggled through a custody battle and then had a series of public breakdowns. You might remember the time Spears hit a paparazzi's car with an umbrella after the owner stalked her. She shaved her head and had difficulty handing over one of her son's to Federline. However, it was all very public and blown out of proportion in the media.
In 2008, Britney's father, Jamie Spears, filed for a conservatorship over her because of the public breakdowns. Typically the legal ruling is reserved for the elderly or someone who has a mental or physical disability. The conservatorship gives the authority to an adult who can be sure the person in question isn't taken advantage of. Jamie still controls Britney Spears with the same conservatorship, that's similar to jail for her, 13 years later.
What is this Free Britney stuff?
RELATED: Britney Spears' Father, Jamie Spears, Files Documents; Says He Doesn't Make Decisions About Her 'Reproductive Issues'
The Free Britney movement began in April 2019, not to free Spears from jail, but from the controlling guardianship. Spears' fans began to gather outside of City Hall in West Hollywood with posters using the hashtag #FreeBritney. Since then, the supporters gather outside the courthouse for any hearing involving Spears. The movement continued to grow. Finally, in February 2021, the New York Times aired a documentary, Framing Britney Spears. Although it was unauthorized, the special delved deeper into the conservatorship.
Then on June 23, 2021, the Free Britney supporters found out the situation was more dire than anyone could have ever imagined. Spears' testimony went viral on social media, and celebrities began to join in, begging for the judge to free Britney Spears from the jail she's living in.