Is Cardi B Pregnant? Her Grammy 2021 Performance Has People Wondering
All eyes were on Cardi B on the evening of Sunday, March 14, when she and Megan Thee Stallion hit the stage at the 2021 Grammy Awards to perform the chart-topping hit "WAP."
Known for her vibrant personality and creative visuals, Cardi brought an amazing performance full of fun and jaw-dropping choreography. However, some felt that something was off with Cardi B and wondered whether she's expecting. But is Cardi B pregnant for real? Find more on the situation here, including what she said amid the speculation.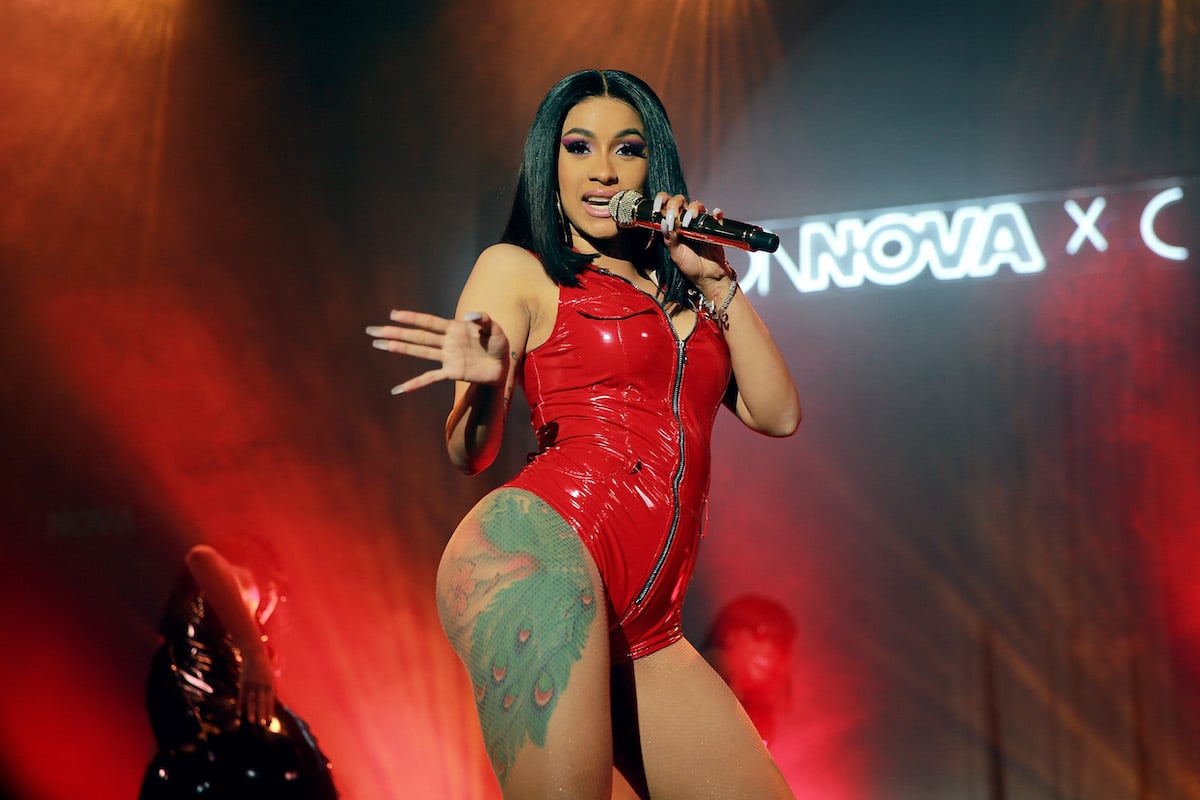 Watch Cardi B's Grammy 2021 performance
Cardi B kicked off her set with "Up" before leading into her sex anthem with Megan Thee Stallion, which famously blew up the charts and the Internet after its 2020 release.
Dressed in a metal gladiator-like two-piece outfit with pastel pink hair, Cardi B started off by dancing against a pole before moving into a choreographed set. She was later joined by Megan Thee Stallion, who danced with her on a giant bed before the song ended.
Their performance drew lots of praise from viewers but also some criticism from those who felt it was too raunchy. There were also some who, as Capital Xtra notes, felt Cardi B looked "stiff" and wondered if she could be pregnant.
"Cardi looks like she's struggling to get through the performance," one person wrote under the YouTube video of the performance as another person tweeted, "Is it just me, or is Cardi B… pregnant? 👀"
Amid the speculation, Cardi B seemed to react on social media
As pregnancy rumors spread across the Internet, Cardi B made a post on Instagram that seemed to explain the apparent change in her demeanor. "The outfit was heavy," she captioned a photo of her in the outfit. "But you know … anything for fashion baby."
She also noted in a separate post that the two-piece weighed 18 pounds. "Eighteen pounds on my body 😅 I had to wear it though it was amazing 🤩."
Cardi B is already mom to 2-year-old daughter Kulture, whom she shares with rapper Offset. Both have said they want more children, but the plan is to wait at least until Cardi B drops her highly-anticipated second album.
"I want [Cardi] to stay focused," Offset told Us Weekly in April 2020 when asked about their plans for baby No. 2. "She's on her album. I don't think that would be fair to her fans or her or her career. So nah, not right now."
"Just let her get her second album out and get her a big tour behind that and just spread her wings a little bit more," he added. "She's not new, but she's new."
The project will follow her debut album Invasion of Privacy, which won a Grammy for best rap album in 2019. It does not have a release date as of writing, and Cardi B has said she's in no rush to put it out.