Is Cole Sprouse Leaving 'Riverdale'? Jughead's Death Has Fans Worried
Riverdale has been teasing Jughead's death since the beginning of season 4, and as the mystery slowly unfolds, fans are starting to wonder if he's really dead. Series regulars Skeet Ulrich and Marisol Nichols have already confirmed they're leaving the show after this season. So if Jughead's character is really killed off, will Cole Sprouse leave Riverdale as well?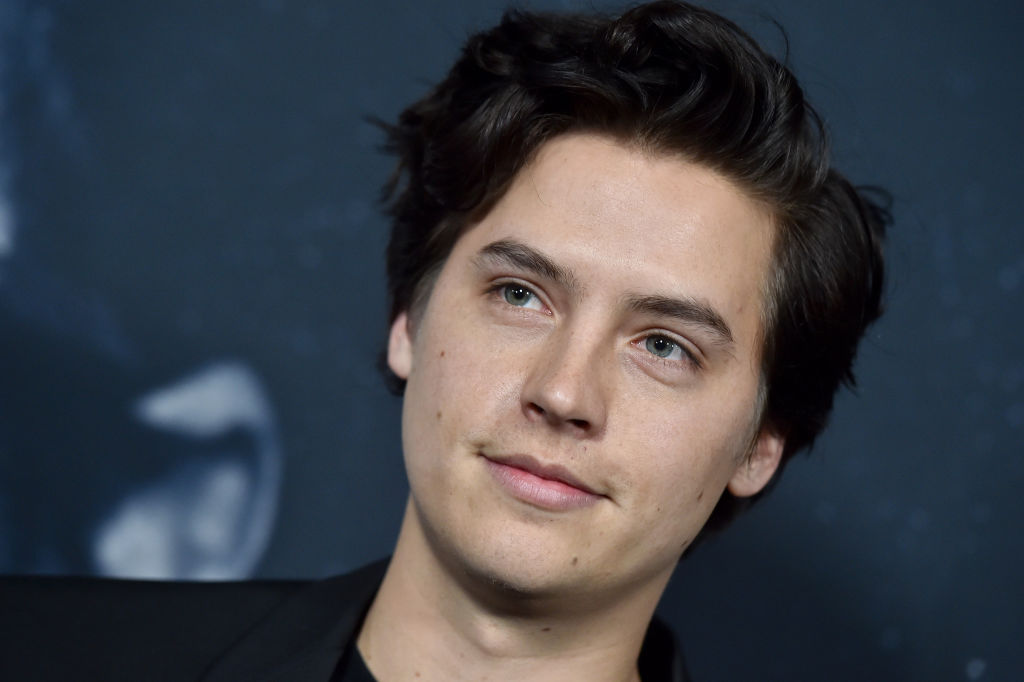 Will Jughead really die on 'Riverdale'?
So far, all clues point to Jughead's untimely demise. In a scene at the end of Episode 4, "Chapter Sixty-One: Halloween," Betty (Lili Reinhart) and Jug's dad, F.P. (Skeet Ulrich) are in the coroner's office identifying Jughead's body. Flash-forward scenes in Episodes 5 and 8 show Archie (KJ Apa), Betty, and Veronica (Camila Mendes) being arrested and taken to the police station after being charged with Jughead's murder. 
In Episode 13, "Chapter Seventy: The Ides of March," Donna (Sarah Desjardins) tries to trigger Betty's evil side by saying a word that will hypnotize her into hurting her friends and family. Then, when Archie and Veronica leave the Ides of March party in the woods, they find Betty in a daze, standing in front of Jughead's body with a huge rock in her hand. 
Archie rushes to check Jughead's pulse, and when he doesn't find one, he says Jughead is dead. On the surface, it looks like Jughead is really dead, but knowing all the twists and turns Riverdale throws, it could just be a case of misdirection. 
Will Cole Sprouse return for season 5 of 'Riverdale'?
Jughead's apparent death has fans worried about losing one of the show's most beloved characters. As of now, Cole Sprouse hasn't confirmed or denied he's leaving Riverdale. And even though The CW renewed the series for a fifth season, it hasn't revealed any casting updates. 
This theory does make sense, considering the fact that Jughead continues to narrate the show, including scenes of his death. And in an interview with ET last summer, Sprouse hinted that his character would do more writing this season, which falls in-line with this "Jughead's death is part of his book" theory. 
But fans of Riverdale refuse to believe Jughead is dead, and they can't accept another season without Sprouse. "My theory is that he isn't dead," one Reddit user wrote. "Those scenes are from the script of 'The Perfect Murder' he's writing, and that is what they've been showing to throw us off and make us watch more — There's no way they'd actually kill off a main character as important as Jughead."
"I'd like to see him (Jughead) do a lot more writing, and I think that's the route we're going to be taking," said Sprouse. "It sounds a lot like he's going to be more of a season 1 Jughead."
Cole Sprouse remains tight-lipped about his future with Riverdale, but it's likely because Jughead's death is the big mystery this season. Any revelations about his reappearance in season 5 would ruin the fun, which is probably why he's keeping things quiet. Fans will just have to watch through the rest of the season to see what happens.