Is Cote de Pablo Married, and Who Has She Dated?
With so much talk about Cote de Pablo again of late, it's a wonder she hasn't become a superstar actress all over again. While she's tried to build an acting career away from NCIS over the last six years, it hasn't quite worked out. Her recent cameo on NCIS and possible return next season could take her into a rightful and overdue place as a respected actress.
Aside from her career, many fans want to know whether de Pablo is married or dating. Considering she's brought supermodel beauty and compelling acting talent from the beginning, most people think she's already been married long ago.
Well, you'd be wrong on that assumption. She still enjoyed one long relationship with an actor from Ecuador, though.
Cote de Pablo has focused on her career for years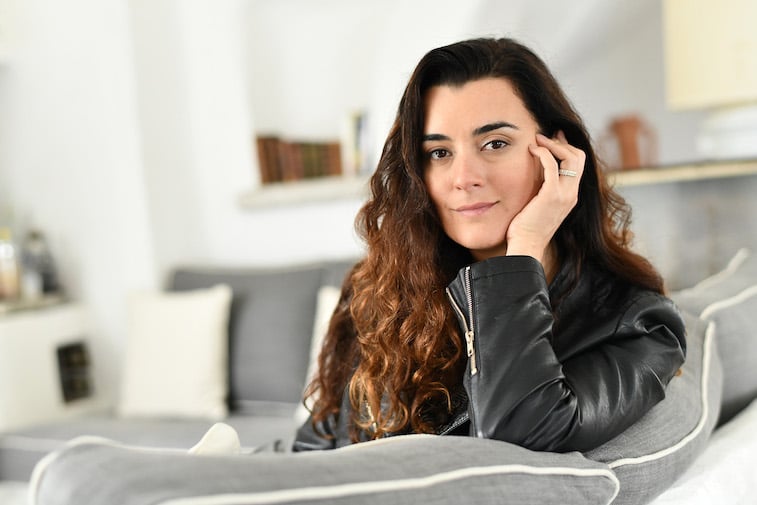 Perhaps de Pablo realized what marriage would mean for her career if diving into a relationship too fast. As some of you probably already know, her career essentially began in her native Chile, which is where she studied. Her original intention was to go into musical theatre, something she tried to nurture on Broadway eventually.
Her first job in the entertainment industry was hosting a talk show that was broadcast on Univision thanks to her family moving to Miami, Florida. A move to NYC allowed her to start showing off what she could do as an actress. Most of this involved working in off-Broadway theatre productions in the early 2000s before landing commercial gigs.
You could even see her on soap operas like All My Children around this time, always a launching pad for ambitious actors. She parlayed this into guest shots on a few popular dramas and sitcoms.
No doubt some of you also remember de Pablo as a regular cast member in Fox's short-lived drama The Jury in 2004. During this time, she was apparently attached to one guy who'd she stay with until 2015.
Romantic longevity with Diego Serrano
Some of you might think de Pablo hooked up with a typical American actor when she finally moved to Los Angeles. She ultimately linked up romantically with an Ecuadorean actor named Diego Serrano who's been a familiar face on many American dramas and sitcoms.
For a while, many NCIS fans thought de Pablo and Michael Weatherly were married in real life based on the strong relationship Ziva David and Tony DiNozzo had for a number of years.
It turns out that de Pablo and Weatherly are still close friends considering they'll be producing a new show together for CBS soon called MIA. Maybe some will speculate about their relationship now after de Pablo's split with Serrano in 2015.
Outside of the latter break-up, they did enjoy a lot of years together. In many interviews, de Pablo has said Serrano managed to keep her from being "the most boring person in Los Angeles." He reportedly taught her to enjoy life a little more after living a little too conservatively.
Is de Pablo in a relationship now?
If de Pablo is dating anyone this year, she's keeping it extremely quiet. Based on what's known from other media reports, she's apparently single. No doubt focusing on her career is top priority right now based on how she lost a bit of momentum after leaving NCIS in 2013.
Fans have never forgotten her Ziva character, though, including references to her possibly still being alive in the last few years. Either this will prove true at the beginning of NCIS's 17th season, or just end up being a fantasy through Gibbs' eyes.
In either case, it's clear de Pablo is working hard to reestablish her previous stardom and maybe stay out of relationships for a while to avoid distractions. As we've seen with other prominent actresses, once marriage and kids move into the equation, careers have to be put on hold.
Because fans have increasingly shorter memories, that's arguably becoming more of a risk.