Is 'Criminal Minds' Star Adam Rodriguez Married?
Criminal Minds fans spent all of the fall and some of the winter patiently awaiting the return of the award-winning show. Luckily, the wait has ended. The 15th season of Criminal Minds just officially started premiering a few months ago.
The popular crime-based show that has been on the air since 2005 has proven time after time why the series is so successful. The skillful cast portrays the storylines of the close-knit co-workers as they tactfully work together to profile criminals and solve cases.
The dynamics and chemistry between the characters is part of what makes Criminal Minds such a hit. Spencer Reid, JJ, and Penelope Garcia are just a few of the beloved characters that have won over the hearts of fans everywhere. In season 12 a new character was introduced, and that is when the viewers met Luke Alvez.
Adam Rodriguez was cast to play Alvez, and his performance and personality instantly dazzled fans. Find out about Rodriguez's history and if the successful and extremely attractive celebrity is married to anyone. 
Who is Adam Rodriguez?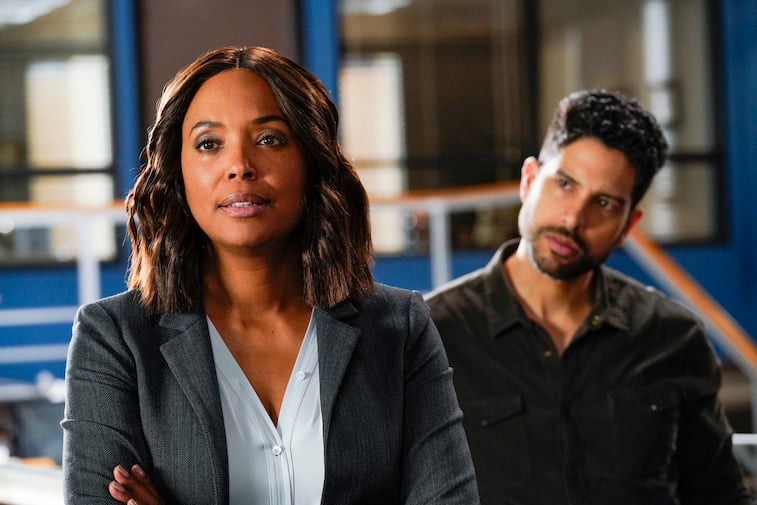 Rodriguez was born in New York in 1975. He grew up with his younger sister, Vanessa, and dreamed of being a professional baseball player from a young age. Unfortunately, an injury he sustained during high school forced Rodriguez to switch gears and mindsets.
Ultimately, this injury led him to explore performing in children's theatre. Rodriguez's time on the stage inspired him to seek a career as an actor. Initially, Rodriguez entered the entertainment industry as a model. In his early years, Rodriguez made a few appearances in commercials.
His first big break came in 1997 when he was cast for a part in NYPD Blue. Shortly after he appeared in Brooklyn South. 
Whether it was intentional or not, Rodriguez proved to the viewers and public that he was extremely believable when he took on police and procedural roles. In 2002 Rodriguez joined the cast of CSI: Miami where he played Eric Delko until 2012.
After many years of playing Eric Delko Rodriguez left the set of CSI: Miami to eagerly join the cast of Criminal Minds. On Criminal Minds Rodriguez's fictional character is intelligent, obsessed with his dog, and perpetually flirting with Penelope Garcia.
Fans and the public can argue that Luke Alvez has been Rodriguez's most memorable role yet. However, Rodriguez has also shown the public just how versatile his skill set is. 
Adam Rodriguez's dynamic roles throughout his career
Speaking of Rodriguez's other roles, some fans and the media might be surprised to learn that he has appeared in several music videos. "If You Had My Love" by Jennifer Lopez and 50 Cent's "Many Men" are just two music videos he has appeared throughout his career.
Not to mention, who could forget his time spent in the movie industry. Fans were beyond ecstatic to see Rodriguez appear in Magic Mike and Magic Mike XXL. It is safe to say that Rodriguez's on-screen career has been a lengthy one, but many fans are wondering if this famous celebrity is married? 
Is Adam Rodriguez married?
Rodriguez has a history of dating talented and creative women. Melanie Fiona, Ciarra Pardo, and Alexandra Cheron are just a few of Rodriguez's past flames, but much of the public is wondering what his current dating status is.
Some fans may be disappointed to learn that Rodriguez is happily married and off the market. However, the couple is absolutely adorable! In 2016 Rodriguez married Grace Gail in Italy. The photos and posts captured the beauty of the intimate ceremony.
Gail is a professional model and with a charming yet humble personality. The pair have three children together, and the family appears very happy whenever they are photographed together.
Rodriguez and Gail's social media posts portray their love for one another. Rodriguez's fans can follow his Instagram account to stay updated on this popular Criminal Minds star.