Is Dave Chappelle Married?
Dave Chappelle doesn't talk much about his love life, but we've done the digging.
At this point, it might seem like there's not a thing Dave Chappelle won't comment on. When he's not discussing hot button issues like abortion and gun control, he's casually talking about things like his appreciation of marijuana. But one thing fans might not remember hearing about is whether he's in a relationship.
So, what's the deal with the comedian? Is he single, dating, or married?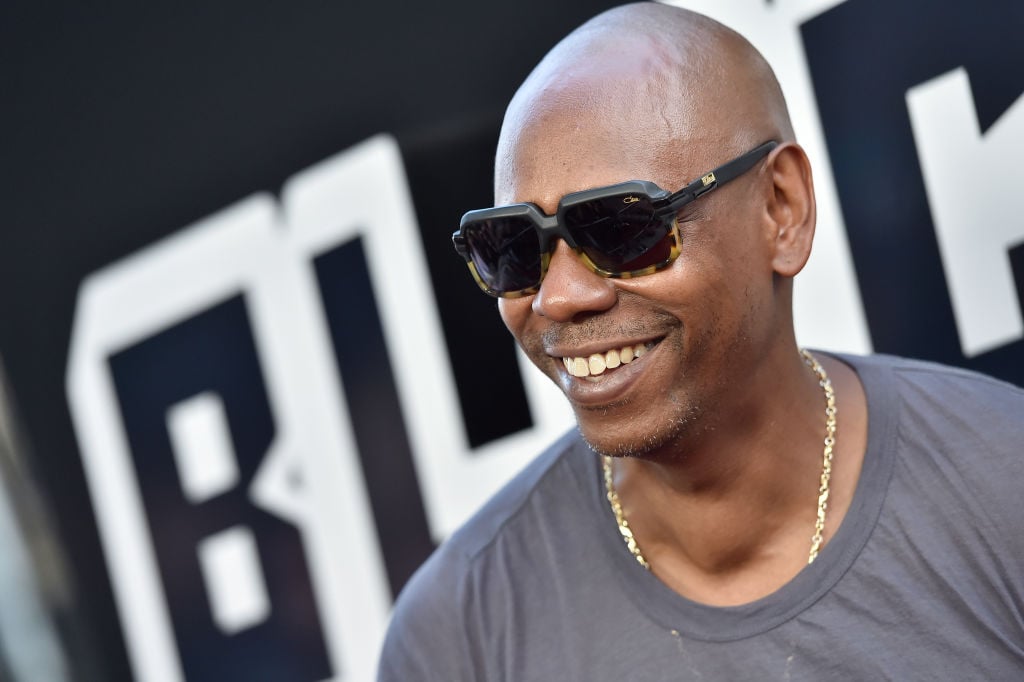 Here's Chappelle's relationship status
If Chappelle is your #MCM, we have sad news: He's off the market. According to Newsweek, the comedian is married to a woman named Elaine.
Elaine, 45, was reportedly born on August 31, 1974 to "devout Christian Filipino parents." She was raised in Brooklyn, New York, where she met Chappelle, 46. They tied the knot in 2001.
It's unclear when they met. But Chappelle reportedly moved to New York after graduating from high school in Washington D.C. One year later, he made his movie debut in 1993's Robin Hood: Men in Tights.
While Chappelle generally refrains from speaking about his wife to the press, he has casually mentioned her in his stand-ups over the years.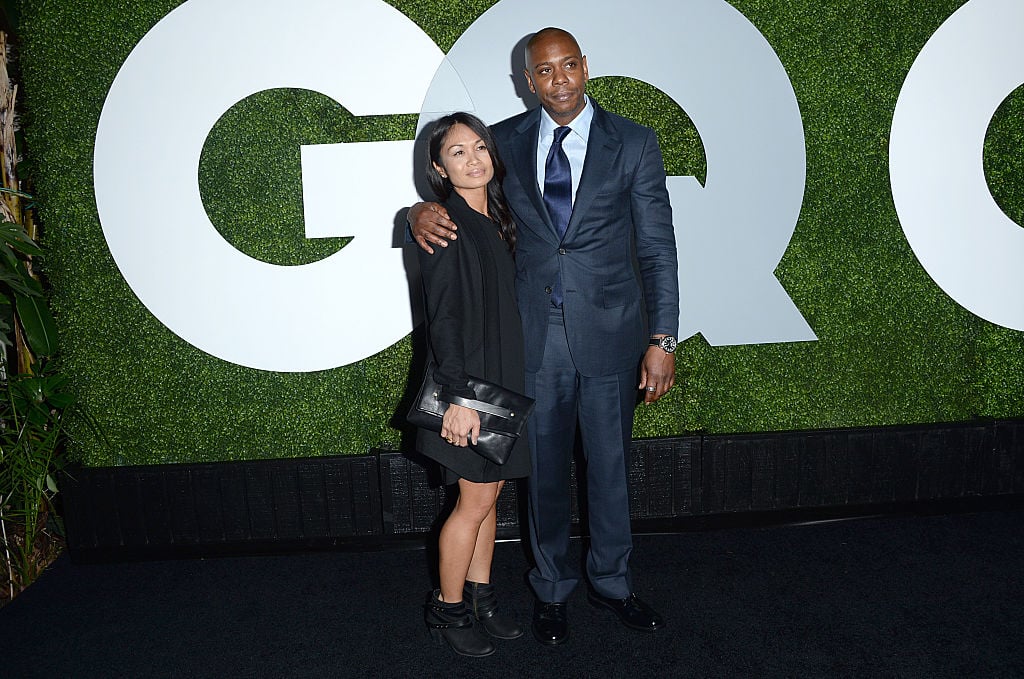 Does Chappelle have kids?
Yes. Chappelle and Elaine have three children: Suleyman, Ibrahim, and Sanaa.
According to multiple reports, they live in a cozy home in Yellow Springs, Ohio, where Chappelle spent part of his childhood.
"Turns out you don't need $50 million to live around these parts, just a nice smile and a kind way about you," Chappelle said at a music festival in Ohio in 2006 (via USA Today). "You guys are the best neighbors ever. … That's why I came back and that's why I'm staying."
The elusive star, who famously left his hit Comedy Central sketch series, Chappelle's Show, in 2005, also suggested to CBS News in 2017 that he enjoys how low-key the city is.
"I'll be reminded that I'm a celebrity here, but I don't think about it at all until somebody asks me for a selfie or something. It won't even occur to me that that's what it is. … It's almost like a nature reserve where they'll let me run free," he explained. "I'm a protected commodity."
The comedian has opened up about his kids in his comedy routines, too
For example, in his 2017 Netflix special, Equanimity & The Bird Revelation, Chappelle detailed how he discovered that his son smoked.
He said that one time, he came home to an empty house and decided to go through his son's belongings to "see who this motherf*cker was becoming."
"I found these notebooks, and I started going through the notebooks, and it was all this wonderful poetry in them, written in his handwriting. I didn't even know this n*gga wrote poems," he began. "Then I looked through his drawers, and I opened up his middle drawer, and I found his rolling papers. And I looked down at those papers like, 'Oh, that's where that poetry's coming from.' And that sh*t broke my heart. I mean, I smoked weed, but I mourned my son's innocence, and I cried a little bit, and I took his papers upstairs to my room."
In another segment, Chappelle reflected on a time where his son asked him for a ride home from a party. He said that even though he had been drinking and partying himself, he went to pick up his son.
"I figured it's better me than some kid. I might as well roll the dice and pick my n*gga up," he explained. "I said, 'I'm coming to get you. Give me the address. I'll be right there.' Then he gave me the address, and I was shocked. I said, 'Son, you are not gonna believe this. I'm at the same party as you.'"
You can hear Chappelle talk a bit more about his family in his new Netflix special, Sticks and Stones. But FYI, it's pretty controversial.