Doja Cat's career has really blown up. After drawing attention with her 2014 debut EP, Purrr!, she rose to greater prominence following the release of her viral 2019 hit "Mooo!"
Now with music dropping regularly, she has become one of the world's favorite acts to watch. But fans might not know much about personal things, such as her relationship status. So is she dating or is she single? Let's take a closer look together.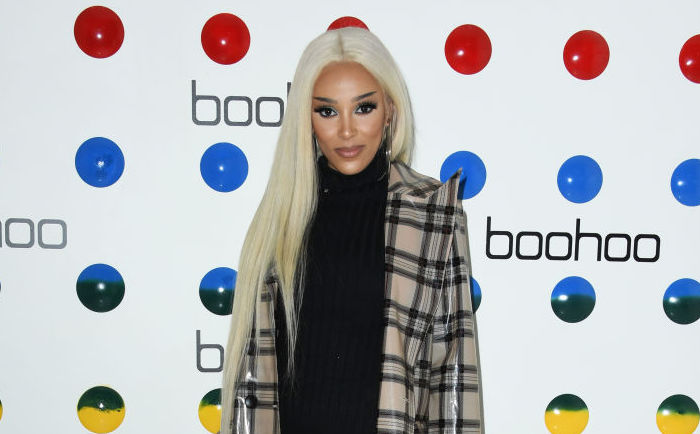 Doja Cat's most recent relationship
Doja Cat, 24, was most recently linked to indie-funk artist Johnny Utah. Born Jacob Sullenger in 1996, he started his music career at some point in the 2010s after abandoning his dream of becoming a nurse, according to the entertainment website Earn the Necklace.
He eventually broke through with his 2019 song "Honeypie," the video for which has received more than 7 million views on YouTube. At some point that same year, he also met and sparked a romance with Doja Cat.
How Doja Cat and Johnny Utah met
Doja Cat explained in an old Instagram Live with Johnny Utah that she first learned of him when she stumbled across his YouTube video for "Honeypie." She claimed that she hated the song but liked his pants and the way he moved in the video. Wanting to see more, she went and checked out his Instagram account before writing under a picture that she loved him.
Johnny Utah playfully said it back and went on to share a flirty comment of his own on her Instagram account. The two began to follow each other and things took off from there.
Did Doja Cat and Johnny Utah break up?
After at least five months of dating, it seems that Doja Cat and Johnny Utah have called off their relationship. According to the pop culture website PopBuzz, Doja Cat went on Instagram Live in late February and announced that things didn't work out.
"Everything is ok. I unfollowed my ex-boyfriend and everything is ok. We have been cool," she reportedly said in the video. "Nothing weird going on. No drama, or weird sh*t going on. Sh*t just didn't work out." 
For his part, it appears that Johnny Utah has not yet addressed their apparent split.
While it can suck to go through a breakup, Doja Cat seems to be taking it in stride and keeping her head up. She has yet to signal an interest in jumping back into the dating pool, but she's already got a list of admirers, including Chris Brown, apparently.
On March 31, Brown was seen on Instagram Live asking about the "Juicy" crooner along with a series of flirty emojis. But it's unclear if she got his message or has any interest in him. For now, it seems like she's just doing the single thing and zeroing in on her career.
Read more: Inside the Rumored Feud Between Cardi B and Doja Cat