Is Dr. Oz a Real Doctor? Here's What You Need to Know About the Talk Show Host
Everyone knows Dr. Oz.
The 59-year-old talk show host, whose real name is Mehmet Cengiz Oz, rose to notoriety as a frequent guest on The Oprah Winfrey Show starting in 2004. There, he dispensed medical advice to guests and eventually became popular enough to launch his own syndicated show through Harpo Productions. The Dr. Oz Show remains a staple of daytime television to this day.
But even though Dr. Oz is well known, it doesn't mean everyone trusts his advice. Oz has come under fire for questionable medical recommendations and is a proponent of alternative medicine techniques, which are sometimes considered contrary to peer-reviewed medical studies.
All the controversy is enough to make people question: Is Dr. Oz really a medical doctor, or does he just play one on television?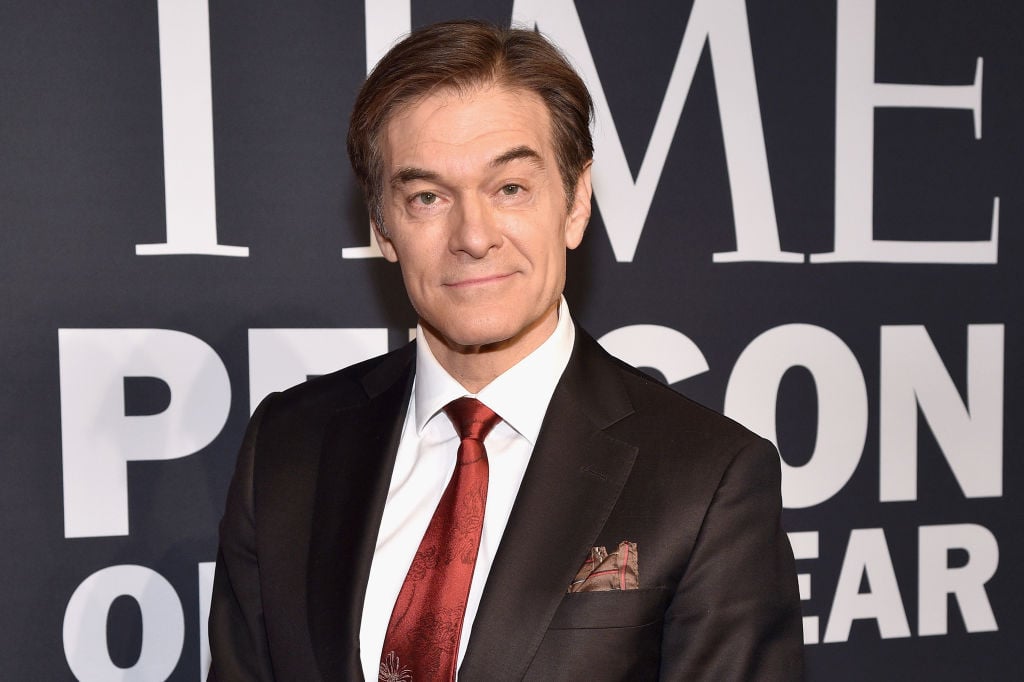 Yes, Dr. Oz really has a medical degree from an Ivy League school
Mehmet Oz was born in Cleveland, Ohio to immigrant parents who had come to the United States from Turkey. His father was also a doctor. Oz enjoyed an average childhood and excelled in school, which inspired him to study at Harvard University. He obtained his undergraduate degree there in 1982.
Oz earned his MD and his MBA from another Ivy League school, The University of Pennsylvania. He even served as class president while attending.
His talk show became a smashing success
The Dr. Oz Show debuted in 2009 with the highest daytime TV ratings on record in nine years. The show, which Oprah co-produced, went on to win three consecutive Emmy Awards and cemented Oz's status an important part of the talk show circuit.
Over the years, Oz has discussed all different kinds of medical conditions and hosted all sorts of guests. One thing Dr. Oz isn't afraid to do is think outside the box when proposing treatments or solutions. But that's the exact thing that gets him into trouble sometimes.
Not everyone thinks Dr. Oz is so brilliant
Not only did Dr. Oz graduate from one of the most prestigious universities in the country with multiple advanced degrees, he also made some exciting discoveries in the cardiac fields of medicine. But not everyone agrees with all of Dr. Oz's tactics.
The biggest complaint critics have is that Dr. Oz often dispenses advice that goes against traditional medicine or embraces alternative treatments that are seen as pseudo-scientific. Dr. Oz promotes Reiki healing and other paranormal practices that leave viewers skeptical.
A weight loss pill scandal hurt Dr. Oz's reputation
In 2014, Dr. Oz was forced to defend himself in front of the Senate Subcommittee on Consumer Protection after making questionable claims about weight loss pills. These green coffee bean extracts were heavily promoted on the show, but consumer watch groups — and Oz's fans — were skeptical that they really worked.  
According to CBS News, Oz defended himself saying, "my show is about hope" and he was trying to get "folks to realize there are different ways they can rethink their future." He later agreed more research was needed on the diet pills.
The Dr. Oz Show is an entertaining program and Mehmet Oz is an actual doctor. However, when it comes to medical advice, you're better off talking to your own local physician instead of listening to someone on television.