Is DragCon for Children? Here Are Some Kids Activities at RuPaul's DragCon NYC 2019
The world's largest drag culture convention is right around the corner. RuPaul's DragCon NYC 2019 is celebrating inclusivity and acceptance with young drag lovers, including activities especially for kids 10 and under. Here are a few of the events for children at this year's New York City DragCon.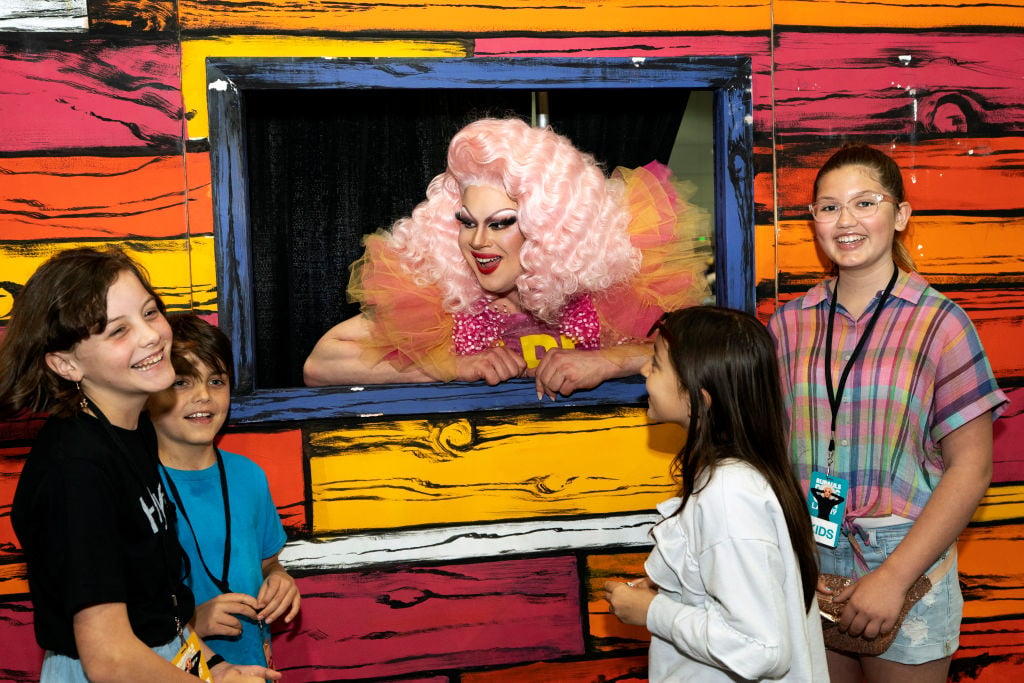 Is RuPaul's DragCon and RuPaul's Drag Race for children?
A few drag queens weighed in on the relationship between drag and children. During an interview with HuffPost, Drag Race contestant Nina West discussed her children's music EP, Drag is Magic. She also discussed the misconception held by some parents that drag is not for children.
"Drag is an opportunity for anyone – including and especially children – to reconsider the masks we are all forced to wear daily," Nina West said. "Children are inundated with implicit imagery from media about what is 'boy' and what is 'girl.' And I believe that almost all kids are really less concerned about playing with a toy that's supposedly aligned to their gender, and more concerned with playing with toys that speak to them."
"To all the little boys and little girls who don't always see their unique selves reflected in other forms of media, or who are being told they are too feminine, or who are told they shouldn't want to play with that toy – I want this album to be where they feel silly, goofy, loved and seen," she continued.
What can children do at RuPaul's DragCon NYC?
This year, DragCon in New York City is catering even more towards its younger attendees. With a Kids Zone and free admission, the convention is more accessible than ever for children ages 10 and under. This is not the first time DragCon encouraged children to enjoy the art and culture of drag, as RuPaul's DragCon in Los Angeles had a "Kids Runway" event, hosted by Detox and Latrice Royale.
There are also plenty of activities for kids throughout the three-day event. That includes multiple Drag Queen Story Hours and even a Kids Fashion Show. Additionally, there will be Lightsaber Training, presented by Saber Guild: Empire Temple. And of course, children are invited to meet some of their favorite contestants from RuPaul's Drag Race.
How much does it cost for children to attend RuPaul's DragCon?
There's good news for DragCon attendees with children — kids 10 and under are admitted free with an adult ticket. Adult tickets vary in costs, as there are multiple kinds of tickets available. Single-day tickets will run you $40 plus fees. The most expensive ticket, the "VIP Experience," costs $300 plus fees and includes admittance to Friday's convention and 10% off all merch at the World of Wonder booth.
Is it worth bringing children to DragCon? Some parents and teenagers certainly think so. One Twitter user said, "as a teen girl, I was able to dress up in drag [because] the environment was the most loving and accepting I could dream. Thank you."
Tickets are still available for the New York City drag convention. This year's RuPaul's DragCon NYC takes place at the Javits Center from Sept. 6 through Sept. 8, 2019.