Is Drake Really Dating Dutch Model Imaan Hammam?
Rumor has it that rapper Drake is dating a Dutch model. But is he really in a relationship with Imaan Hammam?
Drake is one of the most successful rappers in the world today, and he has no problem flaunting that success. All of that fame and fortune has obviously put him under the public microscope when it comes to his love life.
With a long history of complex relationships that run the gamut from hot-and-heavy flings to serious commitments, many fans are wondering just who Drake is dating these days. Rumors have connected him to the Dutch model Imaan Hammam.
Is there any truth to this speculation? Let's take a closer look. 
Drake is tremendously successful
Drake is one of those stars who people love to hate. Part of this criticism comes from his head start in life.
Born in Toronto, Ontario, Drake decided early on that he wanted to be an entertainer, and he got his big break by starring on the teen television series Degrassi: The Next Generation. Part of his early success is attributed to his relatively well-off lifestyle. His father was a famous drummer for Jerry Lee Lewis, and his mother also came from a family with deep musical connections. 
Drake eventually followed in these family members' footsteps and leveraged his early acting success into a music career. His early projects involved a series of mixtapes, and he was struggling to straddle the leap from acting to music when a few of his singles climbed their way to the top of the charts.
After that, labels were scrambling to sign Drake, who eventually made a deal with Lil Wayne's Young Money Entertainment label. What followed has been an impressive climb to the top. Between Grammy wins, impressive and eclectic collaborations, and even more chart-topping singles, Drake became a household name. 
Drake's dating history has been noteworthy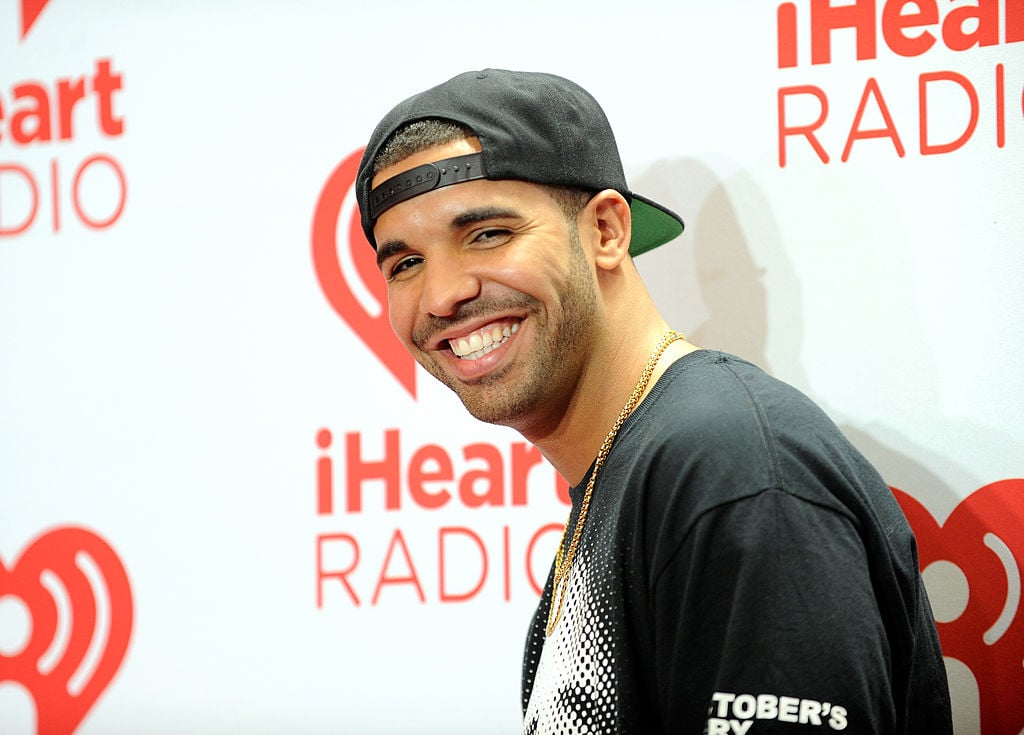 All of that flashy fame and fortune happened alongside some seriously eyebrow-raising relationships. While Drake has a reputation for being very guarded about his personal life, his dating history has certainly been a major topic of conversation for fans and critics alike.
One of his early famous relationships was with fellow musician Rihanna. The pair collaborated on several musical projects, sparking rumors that there was more than business going on between them. Drake declared his love for Rihanna at the 2016 VMAs, but it was not meant to last. Rihanna later confirmed the pair "don't have a friendship now." Ouch.
In an appearance on Ellen DeGeneres' show, Drake admitted to a single incognito date with Tyra Banks. On the same show, he discussed a dinner date with Kat Dennings, who he said was kind enough to "oblige" him when he admitted his crush on her. 
He also had a more substantial relationship with Jennifer Lopez that was made Instagram official before fizzling out within a few months. 
Perhaps his most serious and noteworthy relationship has been with Sophie Brussaux. Formerly a French pornography star, she claimed that Drake was the father of her child. While Drake initially dismissed the claims, he has since confirmed his role as father to the little boy, Adonis, in one of his songs. 
Who is Drake dating now? 
While there is a lot to unpack in Drake's dating history, that hasn't kept fans from speculating on what new love he might be courting. Rumors have linked him to Bella Hadid, India Love, and Zmeena. 
The most substantial speculations have revolved around his potential relationship with 23-year-old Imaan Hammam.
Hammam is a Dutch model who was spotted arm in arm with Drake during New York's Fashion Week. While reports suggest that the pair looked quite cozy and seemed like more than friends — DailyMail reported Drake was photographed leaving the model's New York City apartment — they're complicated by the fact that Drake was recently seen attending a concert with his ex Rihanna. 
Whether the rapper has a new love in his life, is looking to rekindle an old flame, or is simply enjoying the company of some women without pursuing anything more is yet to be determined, but we can expect that his fans will keep a close eye out for more clues.