Is 'Élite' Actress Danna Paola Single?
Season 3 of the Netflix series Elite has officially wrapped up, and it left fans with a satisfying conclusion — even if it might be coming back with an all-new cast for season 4. The show has brought actor Danna Paola further into the spotlight. Her performance on the show as Lu has captured people's attention, and the platform has given the star more American fans. Her music even made its way into the show's soundtrack, giving her yet another way to connect with her adoring American admirers.
With all of this attention on Paola and what's up next for her career, fans are also wondering more about her personal life. Is she seeing anyone?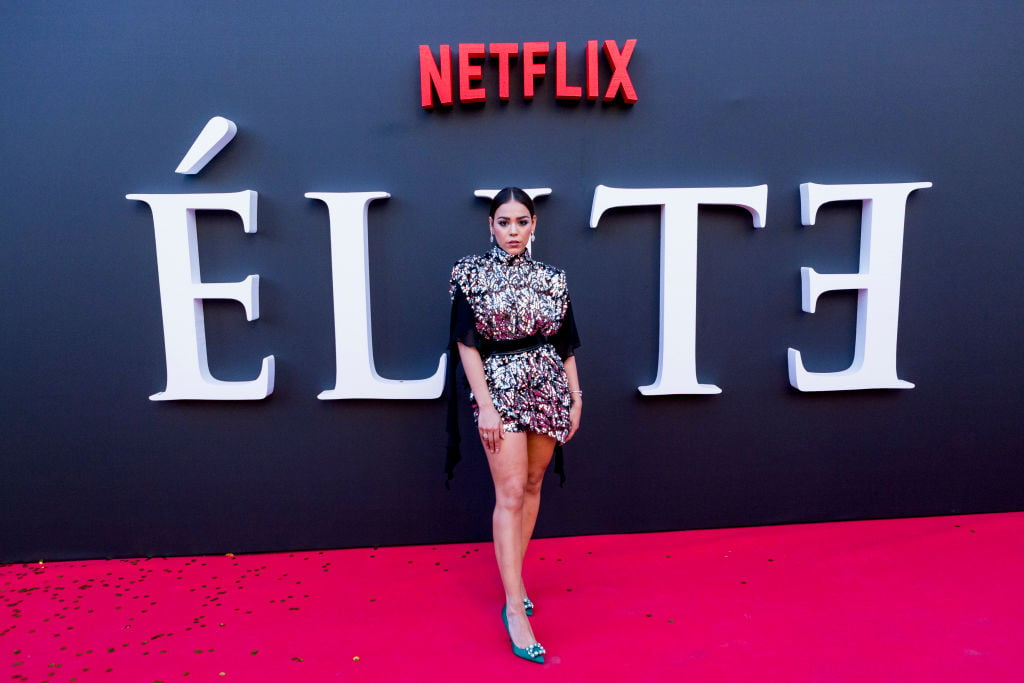 Danna Paola's plays rich girl Lu on Elite
Elite is an excellent choice for those who like drama-filled shows like Gossip Girl. The Netflix series takes a similar look at class divides amongst a backdrop of clashing teens, but the setting is in Spain.
While viewers will get their fair share of love stories and other dramatic twists and turns, the show ups the dramatic ante when season 1 ends with a murder. At this point, the show becomes a little more like the hit series How to Get Away with Murder. It even uses similar narrative tropes like flashbacks and flash-forwards to keep the audience enticed as a little more about the story is revealed with each passing episode.
Paola's character of Lucrecia "Lu" Montesinos Hendrich is one of the rich kids whose parents are diplomats, giving her a worldly and sophisticated perspective. She's funny and fiercely loyal, but she's also deeply spoiled. Paola portrays this complex character with depth, bringing to life her best and worst qualities.
Danna Paola has been acting since childhood
Paola began her life in the public eye when she was only 4 back in 1999. She performed in the Mexican version of Sesame Street. Within a year, she was appearing in Spanish soap operas and programming for children. She soon began to showcase her range of talents and started producing pop music albums aimed at kids.
By 2011, she was ready to crossover into a more mature market, and she released her first pop album aimed at an adult audience. She earned herself quite a following across Spain and Mexico for her acting, her voice work, and her musical career. It wasn't until the 2018 premiere of Elite that she really became known to an American audience, however.
Danna Paola opened up about her love life
Paola recently shared some details about her love life and Hola! took a closer look. She admits that while she has been immensely successful in her career, she has not been as lucky in love. She blames the busy nature of her work for her struggles: "When you get into these things, you can hardly maintain a relationship, you can hardly be calm."
Fans may have been confused to hear this because it was only a few weeks ago that Paola was being romantically linked to her Elite co-star Jorge Lopez. The pair appeared together in several social media posts, and that led to rampant speculation that they are more than friends. Paola, however, denies that there is a romantic connection between them.
"With Jorge. We have made a super beautiful relationship. I do not have boyfriend. I am happy and single," Paola explained. When questioned about being spotted with Lopez, she insists that she met up with several friends, and he was just one among many. She's made it clear that she is not currently committed to anyone. Love may be alluding her for now, but she appears to be happy and enjoying her time in the spotlight.