Is Ellen DeGeneres Actually Mean? Many Tweeters Are Sharing Not-So-Nice Stories About the 'Be Kind' TV Host
Ellen DeGeneres is known for a lot of things. The Ellen DeGeneres Show star loves to dance (and make her audience dance). She's played the first openly gay character on primetime television. DeGeneres is a hilarious comedian with one of the most successful talk shows in history. And, of course, she ends each of her episodes telling her audience to "be kind." However, many former employees of the famous talk show host are now sharing stories that don't exactly represent the "kindness" she promotes. Is Ellen DeGeneres faking the whole "nice" act for television? Twitter recently blew up with anecdotes arguing just that.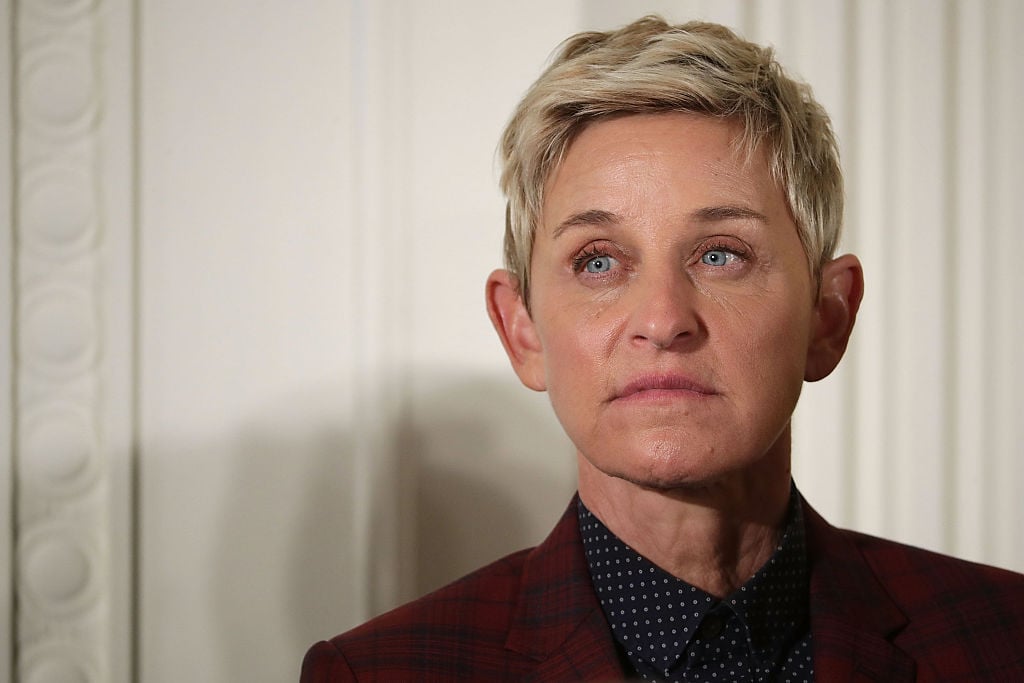 Comedian calls Ellen DeGeneres 'notoriously one of the meanest people alive'
Kevin T. Porter is "a comedian, writer, podcast producer, and let's just face it, A GOOD TIME," according to his website. Porter co-hosts several popular podcasts, including Good Christian Fun, Inside Voices, Maisel Goys (in which they recap The Marvelous Mrs. Maisel episodes), and Gilmore Guys (in which they recap Gilmore Girls episodes).
"Right now we all need a little kindness," Porter wrote on Twitter recently. "You know, like Ellen Degeneres always talks about!" He then tweeted out a call for Ellen DeGeneres stories. Specifically: ones about her being mean.
"She's also notoriously one of the meanest people alive," Porter continued. "Respond to this with the most insane stories you've heard about Ellen being mean & I'll match every one w/ $2 to @LAFoodBank." Porter is graciously donating his money to a food bank during the coronavirus pandemic, which may leave many families low on cash (and food). Not so gracious is the approach.
But – the Ellen DeGeneres stories came absolutely flooding in.
Stories about DeGeneres don't portray the talk show host in a great light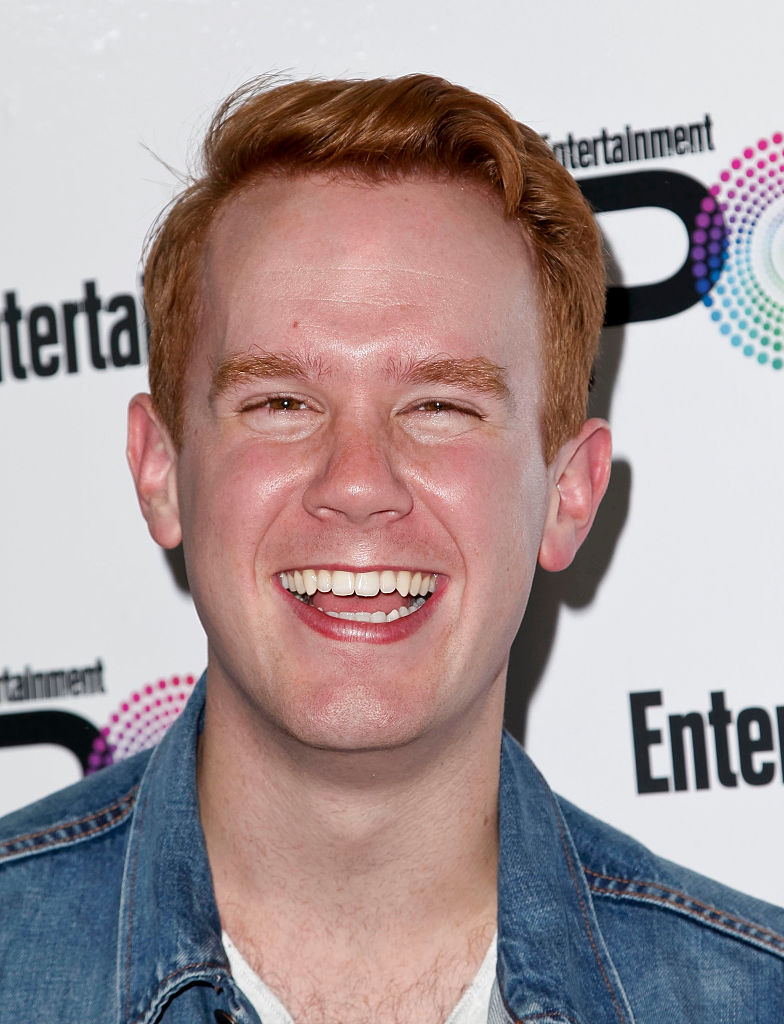 Many people responding to Porter's tweet told tales of how the talk show host was rude to them when they were serving her at a restaurant. Others came from former employees or friends of former employees of The Ellen DeGeneres Show. One former staff member of the show recalled:
I worked for her show for a couple years on the digital team. I'm afraid i have no stories of negative interactions with her on account of we weren't allowed to talk to or in any way interact with her.
One former server remembered:
I worked @RealFoodDaily, served her & Porsha at brunch. She wrote a letter to the owner & complained about my chipped nail polish (not that it was on her plate but just that it was on my hand). I had worked till closing the night before & this was next morn, almost got me fired.
"Worked at her favorite 3 Michelin star restaurant in college (dinner bills 5k + regularly). REFUSES TO TIP. One time staff stayed 4 hours past closing for her," another tweeted.
Some tweeters, however, didn't need a personal interaction with DeGeneres to know she was not so nice. They needed to only look to The Ellen DeGeneres Show to find examples of her meanness.
"She's friends with George W. Bush," one tweeter snarked.
"Ellen scares people??? With the things they are notoriously afraid of?????Everyday???? On live TV????" another person commented.
'The Ellen DeGeneres Show': not too fun a place to work
Writer and comedian Benjamin Siemon also had several stories to share.
"She has a 'sensitive nose' so everyone must chew gum from a bowl outside her office before talking to her and if she thinks you smell that day you have to go home and shower," Siemon wrote. In another tweet, he claimed:
A new staff member was told 'every day she picks someone different to really hate. It's not your fault, just suck it up for the day and she'll be mean to someone else the next day.
"Some friends who work /worked on her show said many of her staff members weren't allowed to be in the same room as her!" one tweeter commented.
Other tweeters got their information through other television shows they worked on. One Twitter user remembered:
i was PAing for the Letterman special and her rider was 50 items long and one was specific vegan cauliflower puffs that are rarely sold so i had to drive to 15 different grocery stores to find it and she didn't even touch them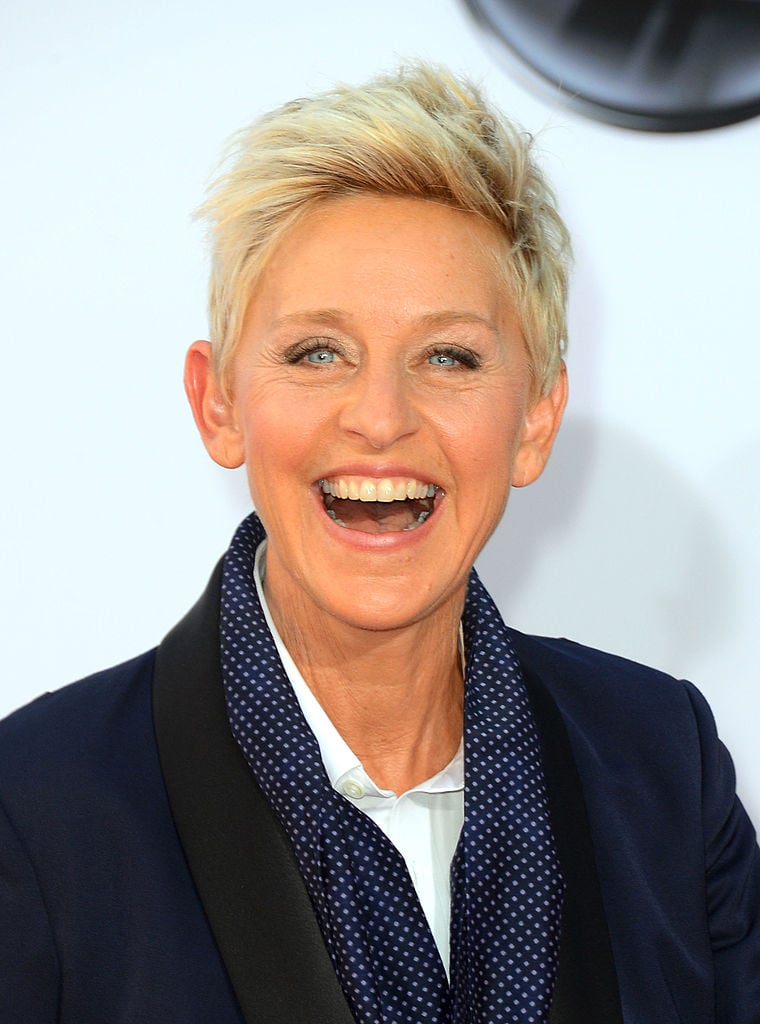 Yet another chimed in:
When I was working on @midnight, our stage manager (coolest mf'er I've ever worked with) told us to never work for Ellen. He told us she has signs up in her office that say "Do not look the host in the eye
An alleged former employee of DeGeneres' agent wrote:
I was her agents exec asst for a year, so many! 1st thing you learn on the desk is if he was on a call w another client You have to beep in & say "your kids on the other line, it's an emergency" so he could take the call as she could never be called back bc she would fire him lol
Ellen DeGeneres does not sound kind at all
So many tweeters commented their DeGeneres stories, that Porter got a bit overwhelmed.
"Well this got out of hand!" he wrote on Twitter. "It's now hard to tell which stories are real or not, so I've rounded up to 300 and donated $600!"
He left it off with one final message.
"If you can, please give to your local food banks because they are slammed right now," Porter tweeted, but not before throwing some more shade at DeGeneres.
"… honestly, be kind, especially to those in the most vulnerable positions right now. But be TRULY kind," the comedian wrote. "Don't settle for a cheap imitation."