Is Emma Roberts the Reason Why This Former 'Star Wars' Actor Ended His Relationship?
Emma Roberts has been a fixture in Hollywood since she was a child. Not only is she the niece of Julia Roberts, and she also started acting from a young age.
These days, she is mostly known for her work in various seasons of American Horror Story.
As with many popular actresses around, Roberts cannot escape the scrutiny of the tabloids when it comes to her relationships. She has made a lot of headlines in the past several years concerning her love life.
One story in particular raised concerns about the fact that Roberts could have been the reason why a certain actor split from his girlfriend.
It was alleged that Emma Roberts caused Hayden Christensen to end his relationship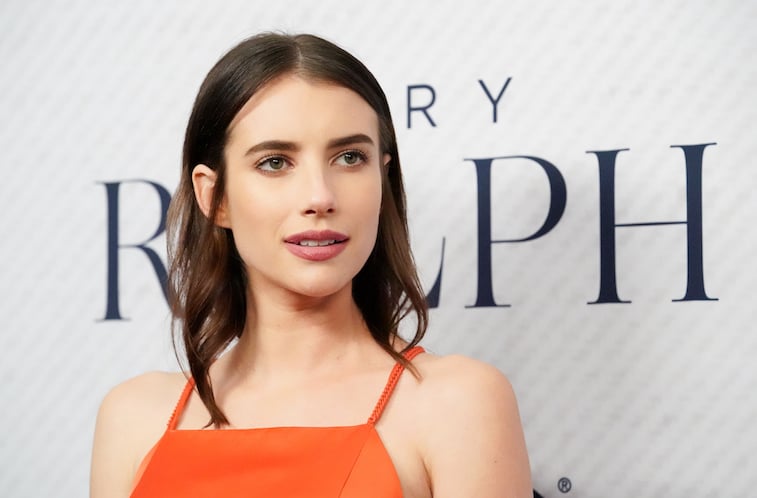 In October 2017, The Blast reported that Roberts had an "inappropriate relationship" with actor Hayden Christensen, which caused Christensen to end his relationship with his long-time partner, actress Rachel Bilson.
Christensen is known for his role as Anakin Skywalker and Darth Vader in several Star Wars films. Roberts and Christensen were working on the movie Little Italy together at the time, and an alleged insider told The Blast that "Bilson found text messages between Christensen and Roberts," which caused the couple to end their relationship.
Christensen and Bilson first got together in 2007 while filming the movie Jumper together. They welcomed a daughter in 2014, but they announced their split in September 2017.
None of the parties involved have commented on the report from The Blast, and it was never confirmed by a reliable source.
Emma Roberts had an on-and-off relationship with Evan Peters
In 2017, Roberts was in an on-and-off relationship with her Adult World costar, Evan Peters. They first started dating in 2012, but they went through several rough patches that were documented in the tabloids.
Most notably, in 2013, Roberts was arrested after she and Peters were involved in a heated argument. Peters suffered from a broken nose, and the police detained Roberts on suspicions of domestic abuse.
Nevertheless, Peters did not press charges against Roberts, and the two of them continued to stay together. They even released a statement saying that they were "working together to move past it."
In 2014, Roberts and Peters got engaged. However, the couple never got married and they parted ways for good in 2019.
A source reportedly told Us Weekly that it was a mutual split with no hard feelings on either side: "Emma and Evan were heading for a split and now are just friends. Evan has moved out. It wasn't a bad breakup."
Emma Roberts is currently dating Garrett Hedlund
A month after Roberts' split from Peters came out, Roberts reportedly moved to date another actor, Garrett Hedlund.
Roberts and Hedlund have mostly kept their relationship very private. They do not appear at events together the same way that Roberts did with Peters. Pictures of the couple usually came from paparazzi shots of them together.
Roberts seems to enjoy keeping her relationship under the radar. She shared with Los Angeles Magazine in the fall of 2019 that she has no interest in parading her love life around with the world, especially after how much attention she and Peters got in 2013.
"Relationships are hard enough between two people, let alone two people and the entire internet," Roberts shared. "People say, 'Why's it so hard for celebrities to have relationships?' My answer? 'Do people photoshop their face over yours with your boyfriend?' It's just a weird thing. Hey, I get it: When I was growing up, I was obsessed with celebrity couples. It's just not as fun when it's you."