Is Fifth Harmony Getting Back Together?
There are few things that are more heartbreaking than when your favorite band breaks up. Just ask Destiny's Child fans or Backstreet Boys groupies. The pain rivals that of going through a romantic split.
But there is one fan group that might be on the road to having their broken hearts mended. Fifth Harmony might be banding together once again.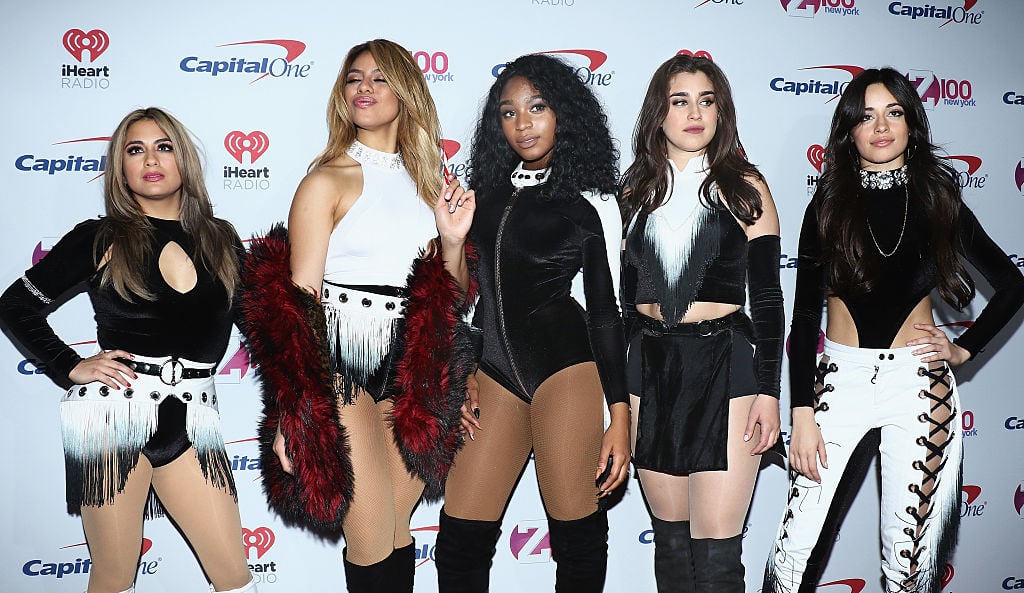 Fifth Harmony's career
The girls of Fifth Harmony didn't come together naturally, which could have been what led to their demise. After they each auditioned for The X Factor on their own, Simon Cowell put them in a group, much like he did for the members of One Direction.
After competing on the show, Ally Brooke, Normani Kordei, Dinah Jane, Lauren Jauregui, and Camila Cabello went on to release their debut album Reflection in 2015 which was certified gold in the U.S. The next year, their hit "Work from Home," went on to be their first single to reach the top ten on the Billboard Hot 100 chart.
Fifth Harmony's breakup
But as we all know, the girls' success wasn't enough to keep them together. In December of 2016, Cabello left the group to pursue her own endeavors. The rest of the band members claimed to be surprised by her exit.
"I was shocked to read the statement the Fifth Harmony account posted without my knowing," Cabello tweeted at the time. "The girls were aware of my feelings through the long, much needed conversations about the future that we had during tour. Saying that they were just informed through my representatives that I was 'leaving the group' is simply not true. Just like the other girls said in their statement about their plans, I had also planned to continue with my own solo endeavors in the new year but I did not intend to end things with Fifth Harmony this way."
"As sad as it is to see this chapter ending this way, I will continue to root them all on as individuals and as a group, I wish nothing but the best for them, all the success in the world and true happiness."
In March of 2018, the group as a whole went on an indefinite hiatus. Kordei has since reached individual fame with hits with Sam Smith and Khalid that have also been in the Billboard Hot 100 top ten.
Will Fifth Harmony get back together?
Fans have been clamoring for a Fifth Harmony reunion and it turns out they just may get one.
"Who knows, anything is possible," Brooke said of getting back together with the girls in an interview after Dancing with the Stars. "I know everyone right now is just completely in their own world and like, doing so many different things but I totally figured that it's a possibility and I think that would be really cool."
In fact, the other members of the band have even been supporting Brooke throughout DWTS.
"I just saw Dinah recently at an event and she was so proud of me," Brooke said. "She watches the show and she comments a lot on my videos."