Is Food Network's 'Big Time Bake' Just a Ripoff of Netflix's 'Sugar Rush'?
Shows about food are ubiquitous, even though the Food Network can take credit for creating the template for many in the modern era. Variations keep being done, and it seems maybe every concept tried is now oversaturated to a point of becoming derivative.
According to some longtime fans of Food Network, the network seems to have dipped into stealing an idea started by none other than Netflix. Anyone who watches Food Network's Big Time Bake might notice it looks a little familiar to a Netflix gem.
Those who ever saw Netflix's Sugar Rush will know the streaming service has done well in creating some original food show concepts. Is Big Time Bake far too similar to Sugar Rush?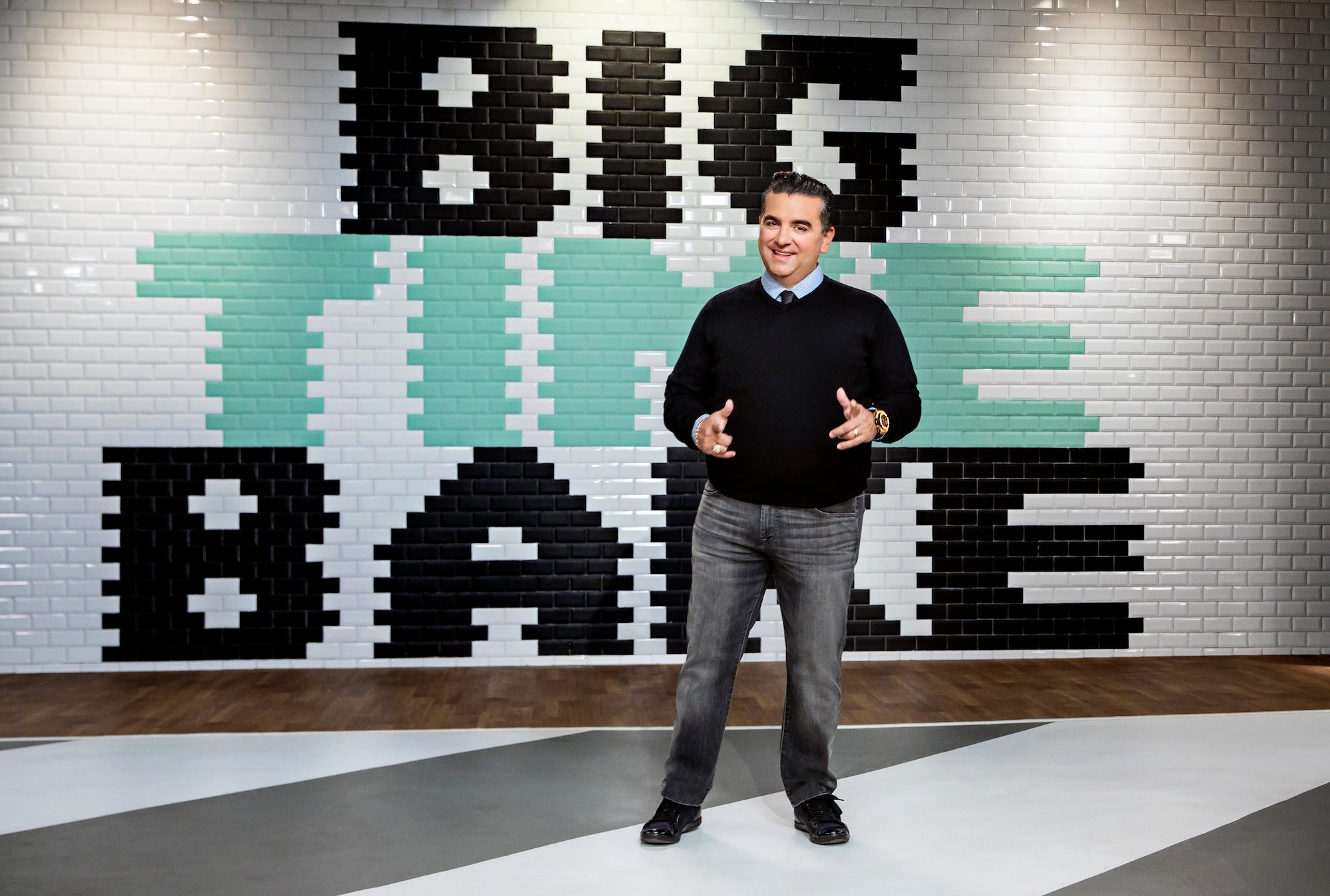 When did 'Sugar Rush' begin on Netflix?
Cooking shows about creating desserts has become a cottage industry lately, especially the All-American Baking Show (taken from its British counterpart). Netflix had to cash in on this genre themselves by starting Sugar Rush back in 2018. Hosted by Hunter March, the show has four professional cooking teams who make the best possible confections. Each creation is judged by two professional chefs: Candace Nelson and Adriano Zumbo, both highly renowned for their dessert-making skills.
The show became a big hit and finished its second season last year with a third on the way. However, it was inevitable it would soon have a number of copycats, even if Sugar Rush already takes from similar concepts. Perhaps Food Network felt a little envious seeing Netflix start to take off in the food show market. Former soon created the knockoff Big Time Bake earlier this summer with controversial host Buddy Valastro.
What makes 'Big Time Bake' so similar to 'Sugar Rush'?
Maybe one can argue all cooking competition shows are basically the same. Every single one has a group of contestants who make something, then judged by a panel of renowned chefs. In the case of Big Time Bake, the focus on baked desserts is why it seems so similar. Whoever wins also wins a dream vacation, something setting Big Time Bake somewhat apart.
Both shows also attempted to bring in a charismatic host to keep things entertaining. Based on comments from Reddit recently, most fans like Sugar Rush's Hunter Rush more than they do Buddy Valastro. The latter is best known for starring on TLC's long-running Cake Boss series, which still goes on, now on Food Network. With Valastro moving to Food Network, it was inevitable the network would soon turn him into a new Guy Fieri and give him every possible series franchise.
Not all fans like Buddy Valastro's hosting approach
Said one viewer on Reddit above: "Just watch Sugar Rush on Netflix instead. It's the exact show that FN ripped off and it doesn't have insufferable Buddy. :)" A comment like this might seem harsh, if perhaps a warning about what makes a truly affable host.
Continued another Reddit user comment: "I can't stand Buddy. I watched about two episodes of Cake Boss when it was on TLC until I figured out he was spoiled and selfish. I don't think his presence really brings anything to any of the food network shows I've seen him on."
When discussing Sugar Rush, everyone notes its hosts are far more humble and less volatile, including giving more satisfying cooking challenges along the way. Should these comparisons hold up, perhaps Food Network is looking at a rare dud for their network.
Or, it may be the start of a new path for them they already started. Yes, the controversial chef is a concept Food Network now plays up since this likely attracts more viewers. Perhaps more than a few people like seeing the bad boys/women dig into amateurs to bring gastronomical perfection.