Is 'For Life' Streaming on Hulu?
ABC's new legal drama, For Life, is not a cookie-cutter procedural. The premise was inspired by real events and brought to life by media mogul Curtis '50 Cent' Jackson.
Between the authentic story, legit talent, and strong support from the network, For Life has the potential to become a critical and commercial success. Fans who missed the premiere may wonder if they can catch up on the episodes via a streaming platform like Hulu. Keep reading for the scoop on this new series and the subscription service.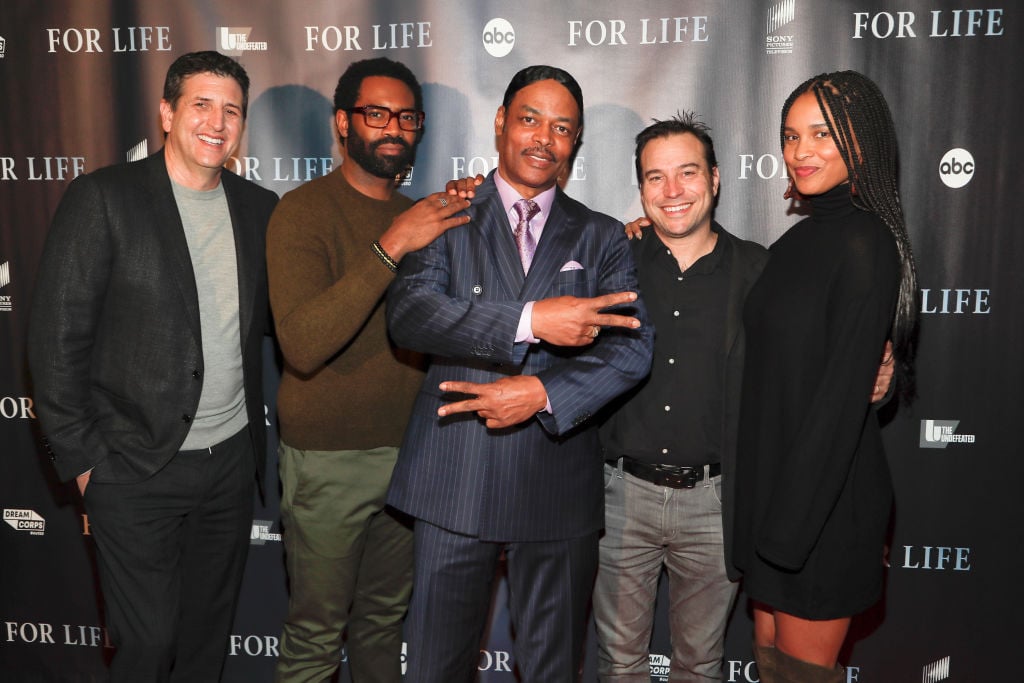 What is the premise of 'For Life'?
In For Life, Aaron Wallace, a wrongfully convicted man, aims to regain his freedom. While in prison, he earns his law degree and uses his legal mastery to find justice for other unfairly imprisoned individuals. It's easy to root for the character of Aaron, especially upon realizing that he is based on a real person.
Isaac Wright Jr., experienced similar circumstances to Aaron Wallace. He was wrongfully convicted and sentenced to life in prison for drug charges. Now a lawyer and television producer, Wright has partnered with hip-hop giant turned Hollywood heavyweight 50 Cent to produce For Life.
With any luck, the show may get a boost in viewership through some crossover fans of Power, which 50 Cent also executive produced.
How are fans reacting to the show so far?
For Life premiered midseason amid electric Internet buzz and an aggressive marketing campaign. So far, it appears to live up to the hype with critics and fans.
The show is currently holding a Fresh Rating on Rotten Tomatoes, with a whopping 91% on the Tomatometer. That means the show is winning with critics. What's more, For Life has earned an impressive 90% audience score. The social media chatter has been positive as well. Even hip-hop legend and movie star, Ice Cube of N.W.A. and Friday fame tweeted about the enthusiasm surrounding the show.
What were the ratings for the premiere episode?
According to tvseriesfinale.com, For Life premiered with 3.149 million viewers on Tuesday, Feb. 11, at 10 p.m.
Based on reports from the publication, it can be difficult for ABC shows to capture eyeballs in that dreaded time slot. The For Life premiere garnered lower viewership than the first episode of Emergence, which premiered to 4.12 million viewers in the same time slot last fall. But For Life's premiere numbers were higher than Emergence's final airing on Jan. 28, which only grabbed 1.89 million viewers.
Can you watch 'For Life' on Hulu?
For Life is currently available to stream on Hulu, which is good news for fans and possibly for the series as well.
Many shows find new life on streaming platforms like Hulu, Netflix, and Amazon Prime. The exposure the streaming platforms provide help some shows to grow their audiences. For Life could be one that benefits from the added exposure of streaming, the positive critical response, and the positive word-of-mouth from fans.
New episodes of For Life air on Tuesdays at 10 p.m. on ABC. Catch up on Hulu anytime.