Is Former Boston Red Sox Star David Ortiz Married and How Many Children Does He Have?
News broke on June 10 that retired Boston Red Sox slugger David Ortiz was shot at a bar in his native Dominican Republic.
According to the Dominican National Police Director Ney Aldrin Bautista Almonte, the shooting occurred outside Dial Discotheque in the capital city of Santo Domingo around 8:50 p.m. Sunday when a motorcyclist shot and hit Ortiz in the back. Big Papi was transported to a hospital where doctors had to remove part of his intestines, colon, and gallbladder. He also suffered liver damage.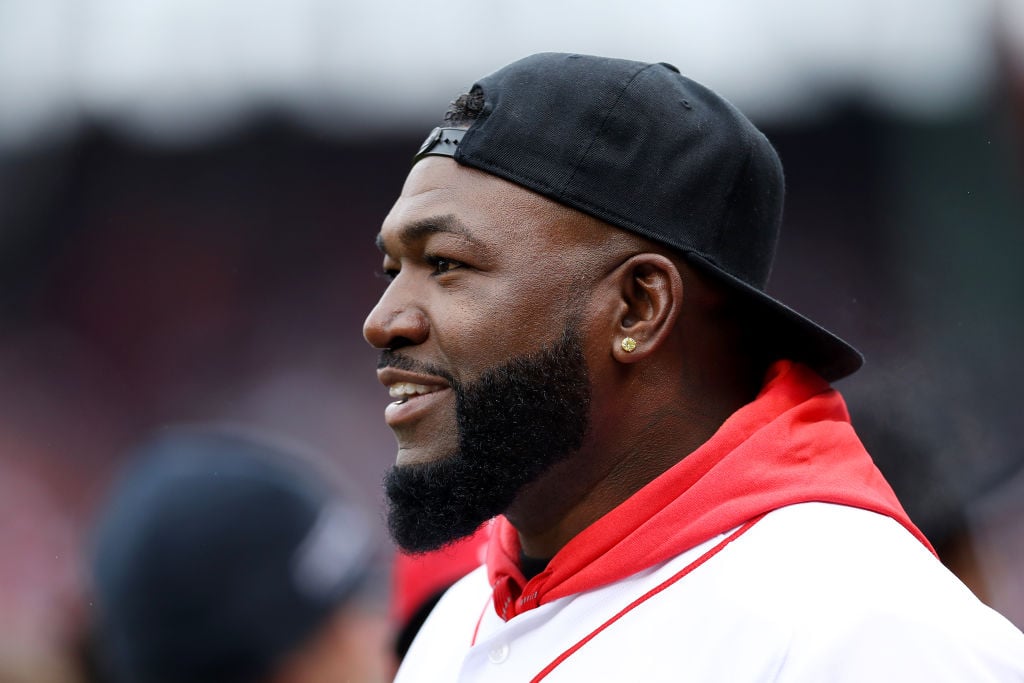 "Doctors say that David is out of danger, thank God," Ortiz's father, Leo Ortiz, told ESPN. "What they have told me post-op is that the doctors believe he will recover quickly."
Since the news was reported many fans have had questions about the former MLB superstar's family. Here's the answer to if he's married and how many children he has.
Who is David Ortiz's wife?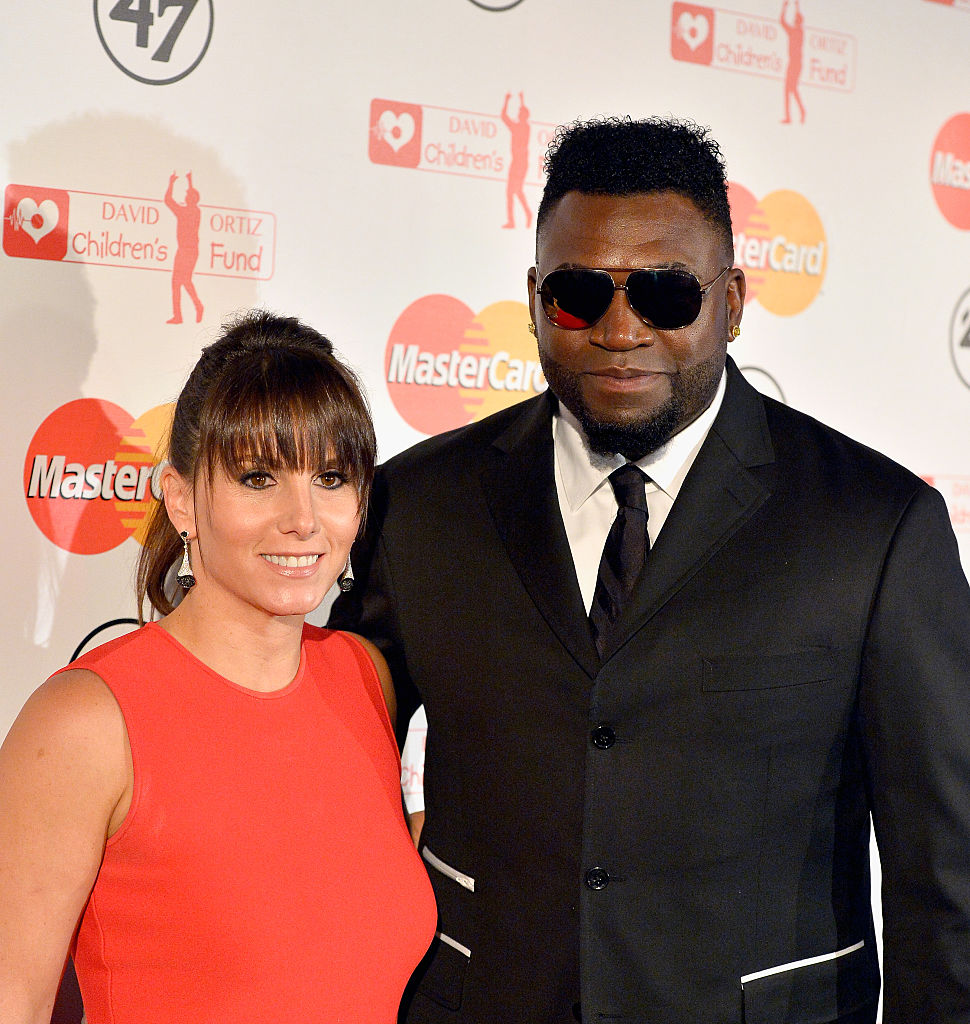 Ortiz is married to Tiffany Brick. Sports IIlustrated noted that the pair met in 1996 when he was playing for the Wisconsin Timber Rattlers, a Seattle Mariners' Single-A team. The two began dating and tied the knot in 2002.
In 2013, the couple decided to separate and were considering filing for divorce.
"There are some situations in life that work out for a period of time and at some point, they don't work out anymore and you have to move on. I'm moving on. She's moving on," Ortiz said at the time.
However, their separation didn't last and in June 2014 they got back together and were able to work things out.
"We separated for a while," Tiffany said. "We did, but we missed each other terribly."
Mrs. Ortiz tends to stay out of the spotlight these days but is very involved with several charities and helps run the David Ortiz Children's Fund. Its mission is to "help children in New England and the Dominican Republic who do not have access to the critical pediatric services they need."
How many kids do they have?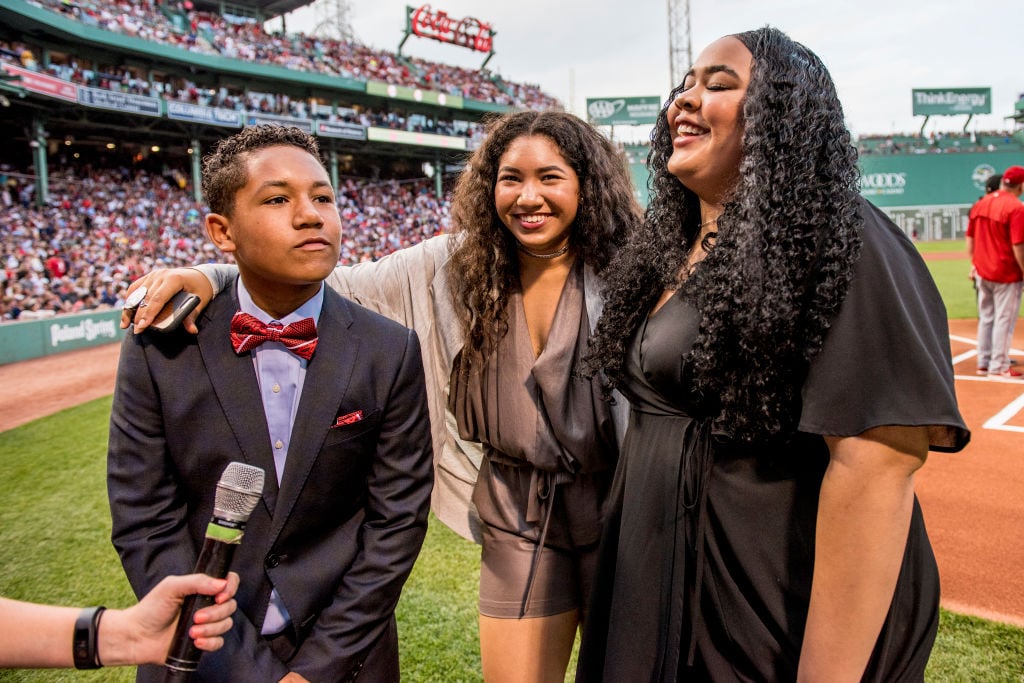 Ortiz has three children. He and Tiffany share one daughter, Alexandra, who was born in 2001 and one son, D'Angelo, who they welcomed in 2004. Ortiz also has another daughter, Jessica, born in 1996, from a previous relationship.
In 2014, Jessica graduated from high school in the Dominican Republic and her dad was on hand for the ceremony.
Ortiz's younger daughter, Alex, surprised him by singing the National Anthem before the 2016 Red Sox home opener at Fenway Park, which was the year he retired from the sport.
"He said to me, 'Don't ever surprise me like that again,'" Alex told reporters after the performance. "I wanted him to be emotional. Somebody told me that he cried and I was like, 'Yes.' I didn't know if that was a terrible thing."
As for D'Angelo, he takes after his father and has developed a love for the game of his baseball. And who knows, he just might have a career with the Red Sox in the future.
Check out Showbiz Cheat Sheet on Facebook!