Is 'Full House' on Netflix?
Want a series to binge-watch in between episodes of Netflix's Fuller House? Thanks to one streaming platform, you've got it, dude. Which streaming platform can fans watch this sitcom on? Here's what we know about Full House and the Netflix original spinoff, Fuller House.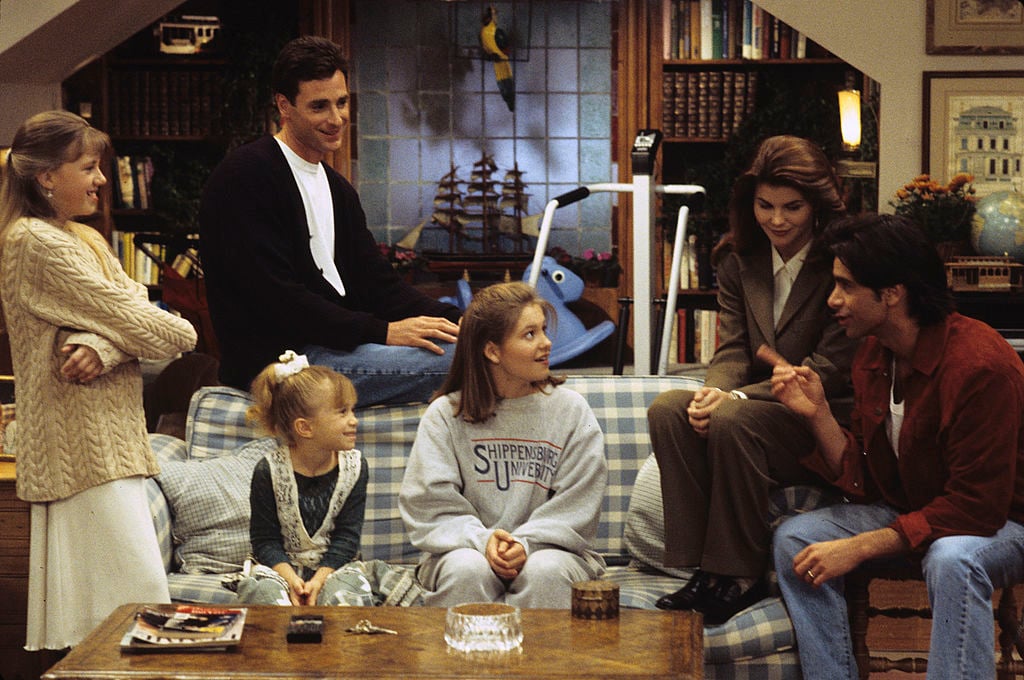 'Full House' is not available for streaming on Netflix
Currently, Full House is not available for streaming on Netflix. There is a title card in the library, and subscribers can be notified once they show becomes available.
Reruns sometimes play on the television network Nickelodeon. Since Nickelodeon partnered with Netflix, bringing shows to this streaming platform, some Full House fans think they're closer than ever to binge-watching this series.
Others believe that because Full House was created by ABC, and Disney since acquired the television network, it could appear on Disney's streaming platform, Disney+. However, there is no title card for the sitcom on that streaming service.
Eight seasons of 'Full House' are available for streaming on Hulu
Although Full House is not available on Netflix or Disney+, the series is available with a subscription to another streaming platform. All eight seasons of this beloved sitcom are on Hulu. That includes the final 2-part episode, "Michelle Rides Again," when the youngest Tanner daughter is injured in a horse-related accident.
Don't worry, Netflix subscribers. There is still some Full House-related content on this popular streaming platform. Primarily, the Fuller House spinoff, featuring characters DJ, Stephanie, and Kimmy.
The 'Full House' spinoff series, 'Fuller House' is available exclusively on Netflix
If you're wondered what happened to the Tanner sisters once they grew, Netflix has the answer. They premiered an original series following the life of DJ and Stephanie Tanner, as well as their best friend Kimmy.
"Really, since the show was in the conceptual stages, we started talking about the character and, just like with the original show, the writers would always want to know what was going on in our personal lives and what would translate and could translate that would be relatable to scripts on the show," Candace Cameron Bure said during an interview with The Hollywood Reporter.
"They're asking me what kind of mom I am with my three kids. So we're going to use a lot of my own personal experiences, but we'll make them D.J.'s, in the way that she is a mom," she continued.
Unfortunately, Michelle is busy with "fashion" career in New York City and is not featured in this spinoff. Besides her, most other cast members return for Fuller House. That includes John Stamos, Bob Saget, and Dave Coulier. (Lori Loughlin has since been fired, amidst the college admissions scandal.)
There are currently five seasons of this original television show on the streaming platform. There is a sixth season on the way, although nothing has been confirmed by the cast members or Netflix.
Fuller House is available for binge-watching on Netflix.