Is Guy Fieri's Restaurant Empire In Trouble? Fans Are Concerned After Tex Wasabi's Closes Its Doors
Guy Fieri has built an impressive network of restaurants around the world over the past 20 years, yet his culinary empire might be showing signs of trouble. Fieri's former restaurant chain, Tex Wasabi, closed its final location in Santa Rosa, California, officially ending one of his first endeavors in the food industry. Fans were concerned after Tex Wasabi closed its doors, but is the Food Network star's empire really in trouble?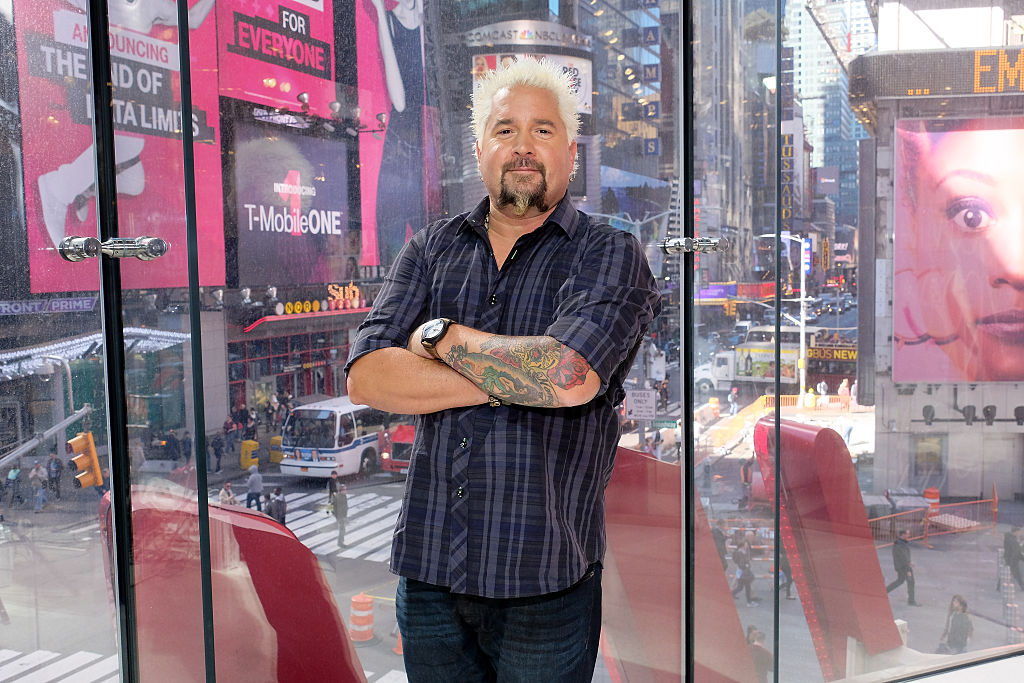 Tex Wasabi shuts down
After almost twenty years of Flavortown success, Tex Wasabi closed its final location in California earlier this month.
The owner of the restaurant released a statement after the closing thanking everyone for 18 years of support and revealing that the joint is on the market.
"After nearly 20 years, we are sorry to announce that Tex Wasabi's had closed its doors. Thank you to all for your support and patronage over the years," a sign posted outside of the restaurant explained.
According to Fox News, Guy Fieri and Steve Gruber opened Tex Wasabi and Johnny Garlic's in the 1990s and it did not take long before the chains became a small empire in central California.
But in 2016, Guy Fieri sold his half of the franchise to Gruber, and two years later, Johnny Garlic closed up shop.
Gruber has since revealed that he closed the franchises because it cost too much to keep them open. Despite the outcome, Guber was happy to have made it 18 years in the restaurant industry.
For Fieri, this is not his only franchise in his lineup to have closed its doors in recent years, sparking speculation that his restaurant empire might be in trouble.
Guy Fieri closes his new restaurant on Times Square
Back in 2017, Fieri was forced to shut the doors of his Guy's American Kitchen and Bar in Manhattan over an alleged dispute with the landlord.
Prior to closing its doors, the restaurant was making over $16 million a year, leaving critics wondering why a deal with the landlord fell through the cracks.
Although the eatery was a success on paper, it was constantly being ripped to shreds on the internet. In fact, fans left a slew of negative reviews online, bashing the restaurant for its strange menu and poor service.
Even the late Anthony Bourdain had unflattering things to say about Guy Fieri's place when he visited the restaurant in 2012. In particular, Bourdain criticized Fieri for eating affordable food on his television show but then turning around and charging people $20 for a burger.
Despite all of the negative reviews, Guy's American Kitchen and Bar was a commercial success until its closure in 2017.
Fieri never revealed why he was forced to shut down the restaurant, though he has continued the franchise in other locations throughout the United States.
What other franchises does Guy Fieri still own?
While Fieri has suffered some losses over the years, it is par for the course in the restaurant business.
He also still has plenty of restaurants in his food empire that are located in cities (and cruise ships) around the world. Fieri has been forced to shut some of them down, but he's hardly hurting for it.
For starters, Guy's Kitchen and Bar franchise is still in a few cities in the United States. These eateries serve a jumble of American food, mostly focusing on the comfort side of things. Fieri also has his El Burro Borracho restaurant, which translates to "drunken donkey" in Spanish. It's most notable location is in Las Vegas.
The Food Network star also has Guy Fieri's Chophouse, which is in Atlantic City, Guy's Bar-B-Que Joint in Baltimore, Guy's Smokehouse in Louisville and Norfolk, Chicken Guy! in Orlando, Guy's Sammich Joint in Atlantic City, and Guy's Burger Joint in Bogota.
His Burger Joint is also featured on Carnival cruises, as well as Guy's Pig & Anchor.
Although Fieri still has a bunch of irons in the fire, it is interesting that his first two ventures in the restaurant world are now closed. For Fieri's sake, hopefully, his other restaurants will continue strong over the years and avoid the dreaded shuttering.
In the meantime, fans can still catch Guy Fieri on the Food Network's mega-hit Diners, Drive-Ins, and Dives.