Fans Are Sure Hailey Bieber Is Pregnant After Hearing Justin Bieber's New Song
Justin and Hailey Bieber have been living on cloud nine since their nuptials in September of last year. Though Justin's ex Selena Gomez has been causing quite a stir with the new music she has released about him, he and Hailey seem to be just as in love as ever.
Now that things are settling down in Justin's personal life, the singer has begun to release some new music himself. But one of his songs, in particular, has fans wondering if there was a secret meaning behind it.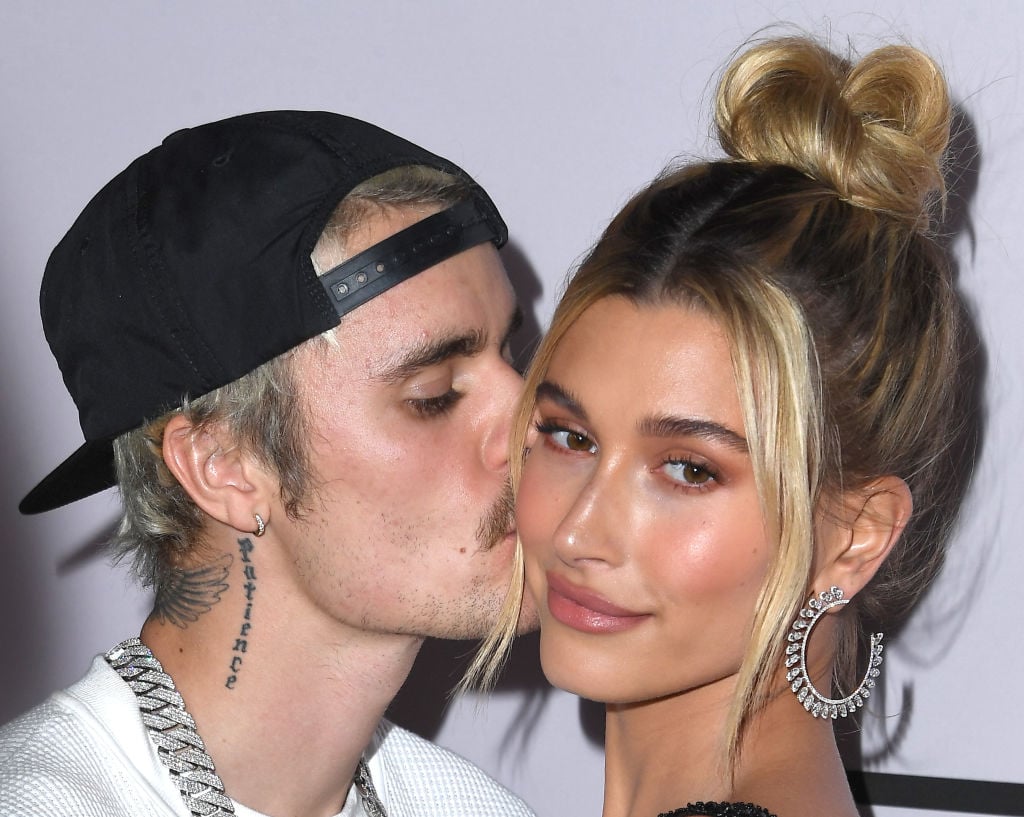 Justin Bieber and Hailey Bieber's relationship
Justin and Hailey didn't have an easy road to marriage. They originally began dating when Hailey was 19 but broke up shortly after.
"There was a time when our lives seemed to be going in very different directions," she recently told Elle. "I actually think—now that I look back at it being married—that it was a good thing for the two of us, very healthy."
They didn't reconnect until a few years later.
"We ended up being at this church conference together in Miami, and it was the first time we'd seen each other in a while," she continued. "I remember we were hanging out and I was like, 'Listen, I'm really, really happy for us to be friends again. I want us to always be cool and be friends.' He was like, 'Yeah, here's the thing: We're not going to be friends.' And I was like, 'Oh. Is that so?'"
The two eventually got married in 2018 but didn't have a big wedding ceremony until last year due to a number of things that took priority.
"When we first got married, we were just figuring out our life together," she said. "I felt like putting a wedding in the middle of all of that would be really hectic and stressful."
In addition to trying to navigate being newlyweds, Justin was also trying to get healthy.
"He was really sick," Hailey told the outlet. "He has Lyme disease, and he was dealing with a bunch of medical stuff. We didn't have a diagnosis. And it was hard because everybody from the outside was being super mean and judgmental, saying he looked like he was on drugs, saying how unhealthy he looked, when in truth, he was not healthy and we didn't know why."
"It was months of me being a new wife trying to help him figure out what was wrong and what was going on. Now he's perfectly healthy."
Is Hailey Bieber pregnant?
Now that Bieber has his health under control and the two have figured out how to live as a married couple, fans are wondering if they are thinking of expanding their family. These rumors have intensified since the release of Justin's song "All Around Me" because right before the song fades out, a baby can be heard cooing.
"At the end of All Around Me- Justin Bieber you can hear a baby voice laughing!!! SO IS HAILEY PREGNANT!?" one person asked on Twitter.
"So when's Hailey Bieber gonna come out pregnant?" one fan tweeted. "We know it's coming."
And others thought that "All of Me" might not have even been the first song that Justin hinted at a pregnancy in.
"Dude yes and in 'Yummy' at the end, there's the baby pic of him and nothing but food which people have been saying signifies a pregnant woman's cravings," another person said.