Is Hilary Duff Married, and How Many Kids Does She Have?
Compared to her teen years, Hilary Duff's time in the spotlight has certainly dimmed. But she's been a little busy building a family.
In 2001, Hilary Duff landed her first titular role on the popular show, Lizzie McGuire, becoming one of Disney's most iconic child stars. The show ran for a solid three years, going off the air in 2004. During her time on screen as the hilarious McGuire, Duff pursued her first serious relationship with Good Charlotte vocalist, Joel Madden. After a dreamy three years, the lovebirds called it quits. Once the intense relationship fizzled out Duff focused on her career before taking a chance at love again.
Hilary Duff gives Mike Comrie a chance
In 2007, after struggling with feelings of unfulfillment, Duff removed herself from the spotlight. It was during this break that she met the second love of her life, hockey player Mike Comrie. At the age of 22, Duff decided she was ready for marriage and the two tied the knot. In March 2012 they welcomed their first and only child into the world, Luca Comrie. The family-orientated couple amicably divorced just two years after he was born. While the reasons behind the split are up for debate, Duff has admitted that Comrie is a great guy and the two manage to sustain a friendship as well as joint custody of their now 6-year-old son.
Is Hilary Duff currently married?
Duff invited personal trainer, Jason Walsh (who is now tied up keeping Mandy Moore in shape) into her life in 2016 but the two didn't last very long. Now Duff is dating singer Matthew Koma, and they are definitely one of Hollywood's most adorable couples. The two first met in 2015 while working in the studio together on Duff's album, Breathe In Breathe Out. Apparently, the chemistry was all-consuming as other people could feel the sparks begin to fly! A year later they debuted on the red carpet as a couple during the pre-SAG awards party. Things got a bit rocky that Spring causing a temporary breakup but by Autumn they were already back together.
Clearly, the chemistry spotted in the studio was legit as the two have gone their separate ways three times but have always ended up back by each other's side. Hopefully, third time's a charm.
How many kids does Hilary Duff have?
In March 2018 Duff announced she was pregnant with her and Koma's first child. Duff's sister Haylie had just welcomed her second daughter to the world several days prior. Talk about perfect timing! Duff admitted that while she loved her son, seeing her sister have not just one, but two daughters, weighed on her. Her girly nature bolstered her desires to have a baby girl of her own, and on October 29th, 2018 her prayers were answered. The talented couple welcomed their beautiful daughter, Banks Violet Bair, to the family.
Now Duff is a gorgeous mother of two, and she is nailing the family life thing. While she and Comrie may have split the two have been successfully co-parenting Luca for several years. The new addition to the family will only make motherhood better for the Lizzie McGuire alum, and with a supportive ex-husband and an even more supportive boyfriend, things are looking up for the unique family unit.
What is Hilary Duff up to when she isn't being a mom?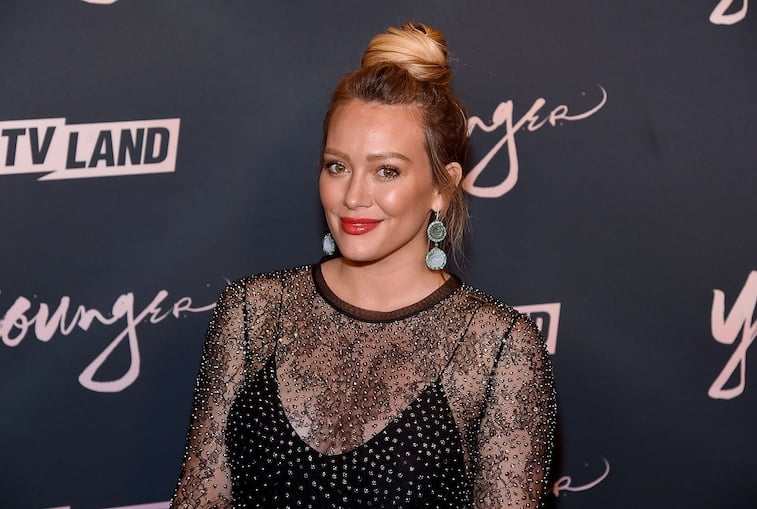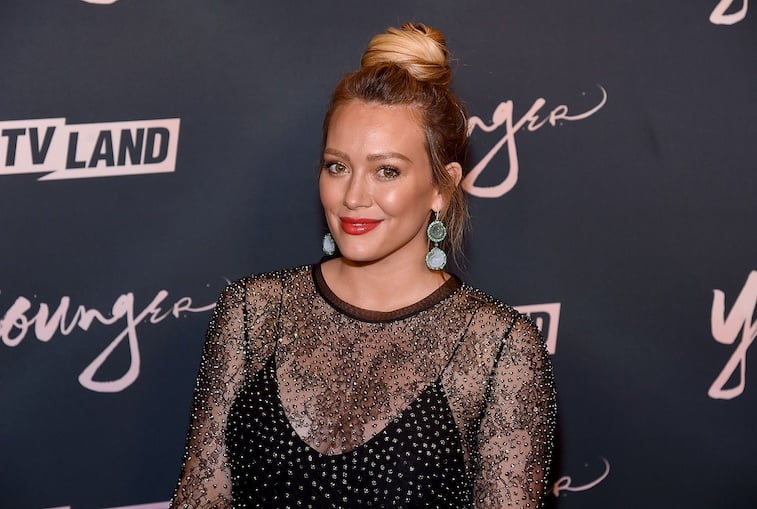 Duff has been pouring a lot of energy into motherhood, but that isn't all she has going on. The beautiful blond recently paired with GlassesUSA to release a branded eyewear line. She stars in the American TV series, Younger, which has been on the air since 2015. She's even worked with popular companies, such as Claritin and Jif, as an ambassador for ongoing projects. With the new year just beginning Duff has a lot on her plate. If her TV appearances and brand partnerships aren't enough, fans can look forward to seeing more of Duff in a controversial Manson-based movie later this year titled, The Haunting of Sharon Tate.