Is 'How To Get Away With Murder' Actor Charlie Weber Married?
Charlie Weber happens to be among the celebrities who have maintained a private love-life making it hard to keep track of all his flings, hookups, and breakups. Despite not revealing much, Weber is known to have had been in two on-screen matchups, one with Karla Souza in 2014 on How to Get Away with Murder and Sarah Habel in Underemployed (2012).
He also has a daughter named Lotus from his early relationships, but he has yet to reveal the mother's name.
Up Close With Weber
Born as "Charles Alan Weber Junior," Weber is an American actor and a former model born on September 20, 1978, in Jefferson, Missouri, USA.
At the age of 19, Weber already had the dream of becoming an actor, so he moved to New York City and studiedacting at the Stella Adler Studio of Acting.
His screen debut was in 2000 when he landed his first role in The Broken Hearts Club; A Romantic Comedy; Greg Berlanti handpicked him for the feature. Later in the same year, Weber cast in Buffy the Vampire Slayer's recurring role, which brought him to the limelight.
He has appeared in: Dead Above Ground, Vampire Suck, ExPatriot, Coyote Lake, After We Collided, Everwood, Burn Notice, State of Georgia, Underemployed (Mini-Series), 90210, How to Get Away With Murder. 
Weber's Role on 'How to Get Away With Murder'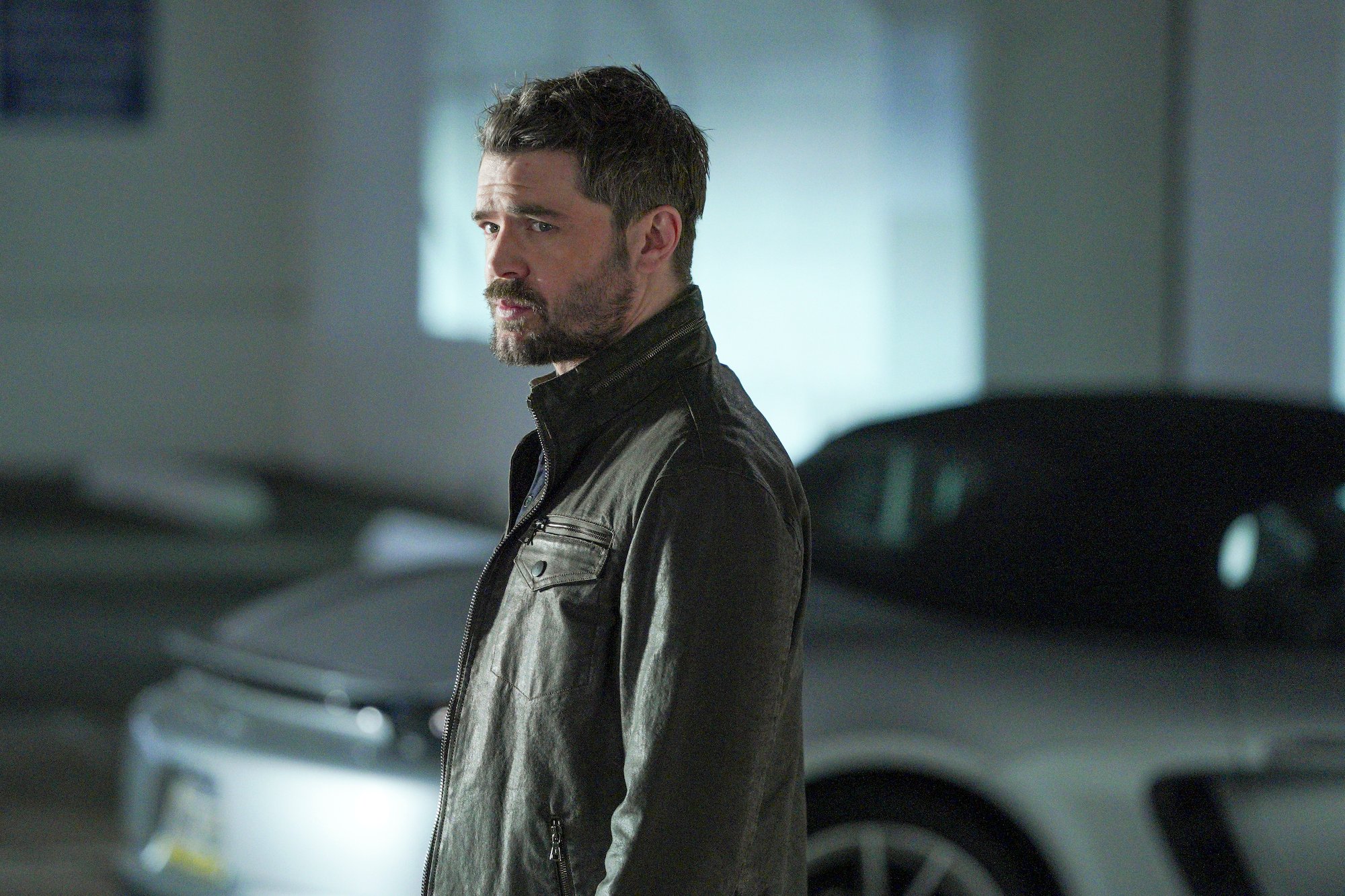 In 2014, Weber landed a role as Frank Delfino in How to Get Away with Murder, an American television series created by Peter Nowalk that premiered on ABC from September 25, 2014, to May 14, 2020. He got the opportunity to work with Viola Davis, who was portraying Annalise Keating; he was so pleased with this opportunity.
As a criminal defense professor and law professor, Annalise and a group of ambitious law students get involved in a murder plot that changes the course of their lives. Annalise had helped Frank get parole when he was in prison even though he didn't want to leave prison and kept spoiling his chances of getting out. Frank did not hold a law degree, but Annalise's husband, Sam Keating, convinced her to hire Frank as her paralegal.
In season 5, Frank finally tries to turn his life around and applies for the law program at Middleton, but unfortunately, it didn't happen. Frank was killed by Philadelphia courthouse security after he shot and killed Governor Lynne Birkhead; this was after Annalise won her trial. Frank tells Bonnie Winterbottom that he "had to make it right."
Franks' death ended Philadelphia's law enforcement's corruption cycle. Frank murdered several people as part of his work and also avenging the murders of Nathaniel Lahey, Sr., Asher Millstone, and his mother Hannah Keating before he died.
Weber on and off-screen relationships
In April 2015, in Cabo San Lucas, Mexico, the How to Get Away with Murder star had a private wedding with attorney Giselle. The marriage ended in a confidential divorce within nine months. TMZ reported that he filed for divorce from his wife in Los Angeles in February 2016 due to irreconcilable differences. It was a clean and amicable split, and they also had a prenup.
Not a long after the divorce, Weber was romantically linked with another woman, his co-star Liza. They started dating each other in the summer of 2016 and had both separated from their marital partners. Liza was married to Grey's Anatomy actor Paul Adelstein. Weber and Liza's on-screen off-screen chemistry was intense. Weber gushed over their romance, saying he was pleased, via ETOnline.com.
Is Charlie Weber married?
E! Online has reported that Charlie and Liza broke up in February 2019. "Liza and I share an amazing relationship rooted in love and respect. That relationship has found its way back to the great friendship we've always had," Weber told People. "We will continue to support each other and will always love working together."
As of 2020, Weber is not known to be in a relationship with anyone; he is not married. But his fans won't be shocked or surprised when they find out that he has a relationship under wraps; he tends to keep his love-life away from the limelight. It is common to see celebrities publicize their relationships. Some have even used it to gain attention; this is not the case for Weber as he appears to appreciate privacy.