Is Jada Pinkett Smith Close To Her Brother, Actor Caleeb Pinkett?
Jada Pinkett Smith's brother, Caleeb Pinkett, has been acting since the 1990s.
Jada Pinkett Smith might be known for her long-standing acting career and her marriage and family with Will Smith. Still, there's one familial relationship that not all of the actress' fans may be as familiar with. 
The actress and host's brother, Caleeb Pinkett, is an actor who has worked in the entertainment industry for several years. Caleeb is Jada's half-brother, and they share a father- Robsol Pinkett Jr., who passed away in 2010.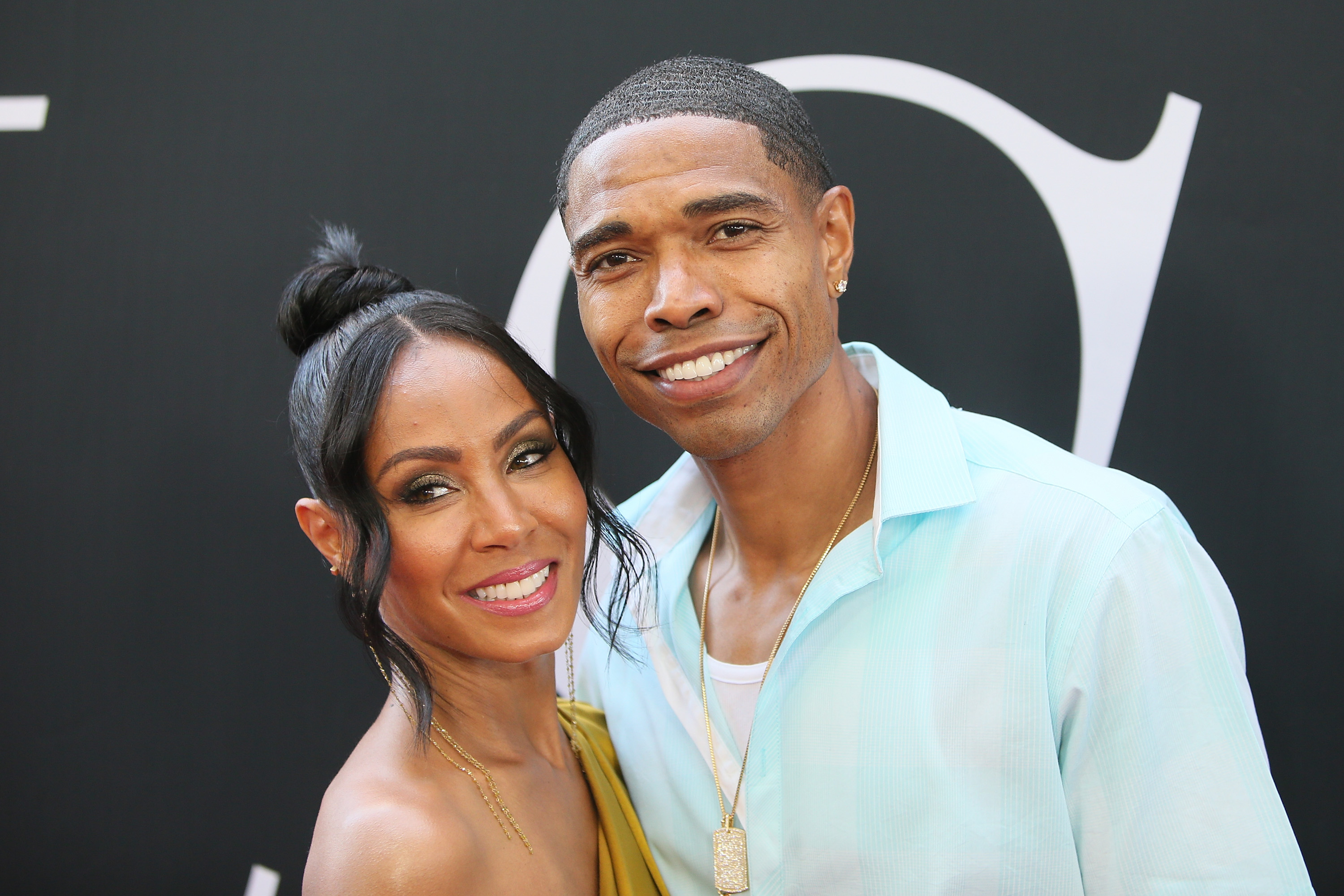 Although Caleeb has been photographed with his sister on multiple occasions, both he and Jada have their own lives outside of their bond as siblings. However, they have certain childhood upbringings and passions that have connected them in their adult lives. 
Who is Caleeb Pinkett?
Caleeb Pinkett and Jada Pinkett Smith were born nine years apart. Caleeb was born on January 3, 1980 in Orange County, California. According to IMDb, Caleeb's acting credits include Charmed, Lakeview Terrace, and Cuts. The actor also appeared in several episodes of Hawthorne, which starred Jada. Caleeb also worked as a producer on Annie, which starred Jamie Foxx and Quvenzhané Wallis.
Most recently, Caleeb announced that he teamed up with production company Rebel Maverick for a film, The Dunbar Heist. According to Variety, the film is based on Alyssa Keli Rose's Medium article about a 1997 heist at the Dunbar Armored facility in LA. During the heist, five men stole $18.9 million in under 30 minutes under the leadership of Allen Pace III. 
Related: Why Doesn't Will Smith Talk About His Siblings?
Caleeb said he was interested in bringing the story to life because of his interest in heists. He and the movie's producers expressed their excitement for the film in a joint statement released in September 2020. 
"What really drove us to want to bring this true story to the big screen is our love for heists and also, most importantly, seeing someone finally come out on top after always being at the bottom of the barrel. That was and is Allen Pace III," they wrote. 
Jada Pinkett Smith and Caleeb Pinkett had a 'shared source of pain' growing up with their father
Jada Pinkett Smith and Caleeb Pinkett had a volatile childhood. Robsol was addicted to drugs for most of their lives, which Jada said has opened up about in the past. In 2018, Jada asked Caleeb to join Willow Smith, and Adrienne Banfield-Jones on Red Table Talk to discuss their family's trauma, per USA Today. Jada said she and her brother have a "shared source of pain" through their father, and they both felt like they had to take on Robsol's drug abuse. 
Related: Willow Smith Is 'Proud' Of Jada Pinkett Smith After August Alsina Affair Rumors — Here's Why
"We had a lot of resentment," Jada said. "We had that feeling like we had to be responsible for him, but he never had to be responsible for us, and that was a hard pill for me to swallow."
Jada Pinkett Smith said Caleeb Pinkett was the person who told her Robsol Pinkett Jr. died
After several years of attempting to form a relationship with her father, Jada said she grew angry at Robsol up until the day he died. He decided to come back around once Jada became famous, but they never had the bond she desired. Jada said before Caleeb called her to tell her their dad died, they had engaged in an intense argument that continues to upset her. 
Related: Why Will Smith And Jada Pinkett Smith Reportedly 'Shielded' Their Children From Their Marriage Problems
"The most difficult part of him dying like that is because he and I had had a horrendous fight when I found out that he relapsed," she said. "I was like, 'I don't owe you nothing. You didn't do sh*t for me; you didn't do sh*t for Caleeb. I don't owe you anything.' It was one of those."